Allora ASPS-250 Student Series Soprano Sax Lacquer Lacquer Keys
(0)
|
Q&A
|
Item #:

1500000283508
POS #:115577181
6-month special financing^ + $37 back in Rewards**
Learn More
Lease-To-Own Purchase Options
Learn more
Save on orders $199+ and get expert advice from a Gear Adviser
Gear Specialist
Bundling
Musician
Need Help?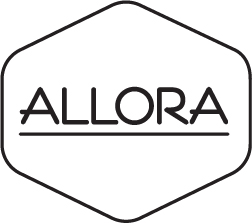 Description
The Allora ASPS-250 Student Series Soprano Sax is thoughtfully designed for beginner saxophonists ready to explore the soprano saxophone's captivating tone. Its durable yet lightweight construction provides an authentic playing experience at an affordable price. The ASPS-250's range spans low B-flat to high F to showcase your developing skills. This instrument plays in tune, produces a superior tone, and instills pride of ownership in budding musicians.
Crafted for Comfort and Control
The ASPS-250 soprano saxophone features an adjustable thumb rest and stack adjustment screws for personalized comfort and ease of play. Its compact size and lightweight build reduce fatigue over long practice sessions, while tapered keywork and an adjustable neck strap provide balanced weight distribution for fluid fingering. The lacquered keys protect the ASPS-250's premium valve pads and promote quick, quiet key action. Overall, the ASPS-250's thoughtful ergonomics set the stage for focused, frustration-free practice.
Robust Construction Built to Last
Allora's 200 Series instruments are engineered to exacting standards, creating wind instruments that play in tune, produce a rich tone and stand the test of time. The ASPS-250 soprano saxophone's durable brass body and keys are designed to withstand the rigors of student use. Its construction provides an airtight seal for consistent, resonant sound. The ASPS-250 also includes rust-resistant springs, sturdy pivot screws, and strong bracing—premium components that safeguard your investment for years to come.
Value-Packed with Essential Accessories
The Allora ASPS-250 Student Series Soprano Sax includes a molded case for safe storage and transport, along with a mouthpiece, ligature, and neck strap to get you playing right away. Available now at Guitar Center, this soprano saxophone provides aspiring musicians a high-quality introduction to the instrument and a lifetime of enjoyment.
Features
Range from Low Bb to High F
One-piece body
Post-to-body construction
Upper and lower stack adjustment screws
Adjustable thumb rest
Fabric-covered case with plush interior
Includes mouthpiece, ligature and neck strap
3-year limited warranty