Benefits of Leasing:
Leasing is a practical and cost-effective way to acquire the latest equipment and technology.
Leasing provides affordable monthly payments with flexible terms and can be structured to match the cash flow needs of your
business.
Approval can be secured within 24 hours of submitting an application, and funding can happen in as quickly as 3-5 business days.
How Leasing Works:
You must be looking to purchase $5,000 or more of equipment from Guitar Center.
You must be a commercial, corporate or professional customer, or a government, educational or non-profit organization (hobbyists, students
and consumers are not eligible).
The business must be set up within the United States or Canada.
Personal credit does not need to be perfect. An approval can typically be secured if you have established credit history and a 600+ credit score.
Start-up businesses also have options available.
How to Get Started:
Fill out a simple one-page application.
Provide an equipment quote or invoice from Guitar Center.
Show the last 3 months of business bank statements (may be required).
Our Leasing Providers:

All Media Capital
Specializes in the purchase needs for the professional audio, video and graphics industries. With an excellent understanding of the needs of serious musicians and recordists, All Media Capital is a great choice for your leasing arrangements.

Hampton Ridge Financial
Specializes in equipment financing for the pro-audio industry, including emerging DJs, professional musicians, schools, universities and studios. They also specialize in providing finance options to the house of worship/church market. With Hampton Ridge, it's easy and affordable to acquire the products you need without depleting your funds or borrowing from the bank.
Other Financing Offers: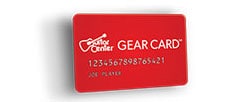 Guitar Center Gear Card
Special financing offers are extended exclusively to Guitar Center Credit Card cardholders. Anyone can apply and once approved, you can start shopping right away.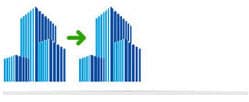 Business to Business Program
Reserved for our professional clients, our Business-to-Business Program allows you and other authorized users to make purchases in any store throughout the country and receive one monthly bill. Having an established account also allows us to facilitate quick and easy solutions to your equipment emergencies when you're on the road.