Universal Audio UAFX Lion '68 Super Lead Amp Effects Pedal Purple
(0)
|
Q&A
|
Item #:

1500000414287
POS #:119552693
6-month special financing^ + $19 back in Rewards**
Learn More
Lease-To-Own Purchase Options
Learn more
Order it today! This item is backordered, but you can save your place now so you don't miss it when it's back in stock. You won't be charged until it ships.
Notify me when this item is in stock.
Save on orders $499+ and get advice on amps and effects from a Gear Adviser
Need Help?
Lion '68 Super Lead Amp | UAFX Pedals
Universal Audio's History
About Universal Audio by Bill Putnam Jr.

Description
Few amps are more legendary than the late '60s British Super Lead-style heads. The Universal Audio UAFX Lion '68 Super Lead amp pedal puts immaculate recreations of the most in-demand variants on your pedalboard. Using UA's dual-engine processing and renowned UAD modeling, you get dead-on versions of three distinctly different, "golden-unit" 100-watt "plexi" heads as well as six different cabinet models to match them up with. And, as they love to say on TV infomercials, "But wait, there's more!"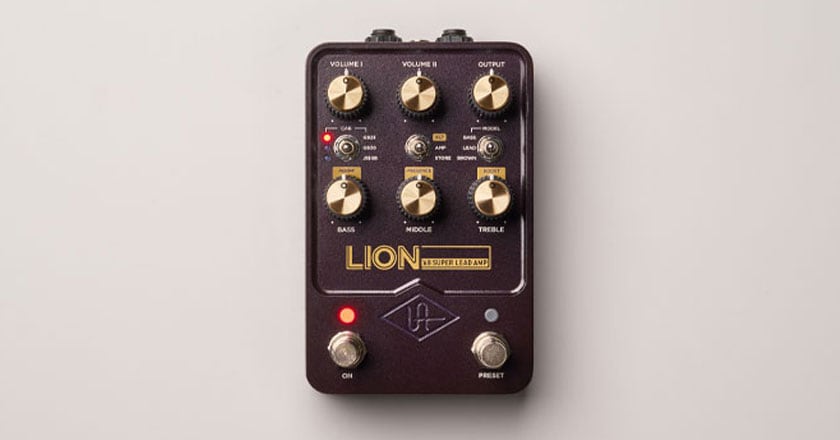 Legendary Tones From the U.K.
Let's start by looking at what the Lion '68 Super Lead pedal has to offer in amplifiers. First, the classic, singing, punch and crunch of a hand-picked, vintage Super Lead head provides tones that leap from your speakers and summon the ghosts of rock 'n' roll greats. Next, a meticulous model of a Super Bass head loosens the attack a little while providing more headroom that's ideal for stacking with other pedals. Third, UA packed in the classic hot-rodded Super Lead that's fully "Brown Sound" capable.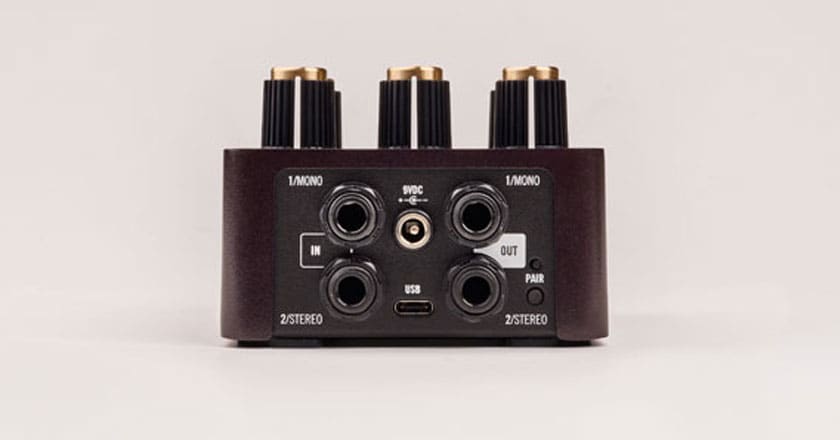 Speaker Cabinet for Any Application
The UAFX Lion '68 Super Lead pedal provides six classic speaker cabinet setups, modeled with the same UA Dynamic Speaker Modeling technology as their groundbreaking Ox Amp Top Box. Whether you want creamy or cutting, pristine or with speaker breakup, your choices are all here from 1x12 to 4x12, and from "Greenbacks" and "Creambacks" to hybrid cabinets combining super-clean, high-wattage punch with low-wattage grit.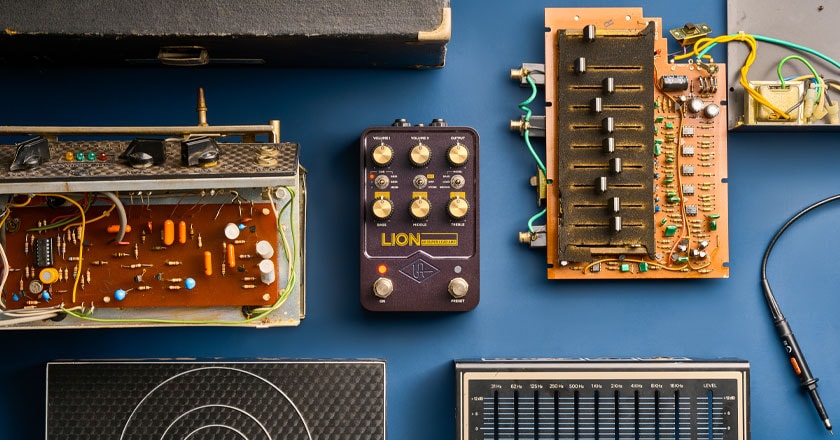 Get the Boost (or Cut) You Need
Remember that, "But wait, there's more" part? Not only do you get three classic British Super Lead variants, not only do you get six iconic speaker cabinets, but UA boosts your tone even further with, well, boosts—including models of the Maestro EP-III preamp, a BOSS GE-10 10-band EQ, plus a model of a Variac and adjustable bias settings, so you can get as tweaky as you want dialing in your perfect plexi sound.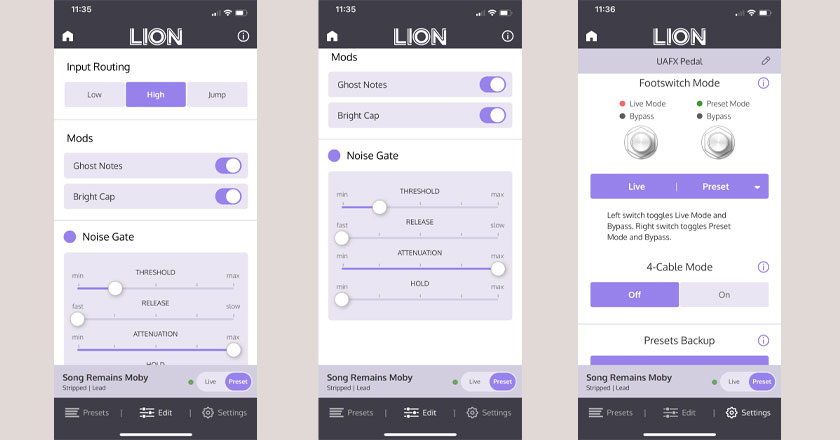 Deep Dive Edits From Your Phone
As if that wasn't enough, download the UAFX Control mobile app to your phone or tablet, and you can submerse yourself in even more of the possibilities the UAFX Lion '68 Super Lead amp pedal has to offer. Adjust the onboard noise gate, archive and recall your personal presets, download custom tones off the web. It's like stepping into (or onto) a little slice of rock 'n' roll paradise.
Features
Powerful UAFX dual-engine delivers the most authentic late '60s British 100-watt tube sound ever placed into a stompbox
Authentic emulations of three legendary high-powered tube amplifiers—Super Lead, Super Bass and "Brown"
Includes the world's best speaker cabinet, mic, and room tones derived from the award-winning OX Amp Top Box
Features "hot rod" amp and speaker mods, plus free additional downloadable speaker cabinets and mics upon registration
Bypass cabinet/mic emulations and use in front of your amp for added tonal flavor and overdrive sounds
UAFX mobile app lets you customize footswitches, tweak noise gate, recall and archive your presets, unlock additional features, download artist presets and more
Timeless UA design and craftsmanship, built to last decades
Specs
Power requirements: Isolated 9VDC, center-negative, 400 mA minimum (sold separately)
Inputs: 2 x 1/4" TS (right input for stereo connections and 4-cable mode)
Outputs: 2 x 1/4" TS (right output for stereo connections and 4-cable mode)
Dimensions (HxWxD): 2.56" x 3.62" x 5.55"
Weight: 1.24 lb.
Warranty
One year parts and labor warranty on all U.A. products and Kind of Loud products.