Unique Engineering EVH Frankenstein (Red and White) Miniature Replica Guitar - Van Halen Approved
Unique Engineering EVH Frankenstein (Red and White) Miniature Replica Guitar - Van Halen Approved
(2)
|
Q&A
|
Item #:

1500000027593
POS #:112609839
6-month special financing^ + $2 back in Rewards**
Learn More
Save on orders $199+ and get expert advice from a Gear Adviser
Gear Specialist
Bundling
Musician
Need Help?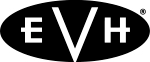 Description
Each AXE HEAVEN® ornamental replica guitar is 1:4 scale and is individually handcrafted from solid wood, with metal tuning keys. Each guitar model is approximately 10" in length and comes complete with a high-quality miniature adjustable A-frame stand and an AXE HEAVEN® guitar case gift box.
Be the first to know about exclusive offers, tips and more.
Thank you for signing up!
Connect With Us
Choose Country
United States