Sennheiser e 835 Cardioid Dynamic Vocal Microphone
(40)
|
Q&A
|
Item #:

1274034493268
POS #:100757244
6-month special financing^ + $9 back in Rewards**
Learn More
Save on orders $499+ and get advice on recording gear from a Gear Adviser
Need Help?
Sennheiser e 835
View Video

Description
The Sennheiser e 835 is a dependable handheld vocal microphone made to withstand the rigors of live performance. As an onstage workhorse, careful consideration has gone into producing a rugged, durable cardioid dynamic microphone that offers consistent sound quality in virtually any environment. This robust dynamic mic can take the heat from even the rowdiest performer and still show up to work the following night. Plus, it's backed by an industry-leading 10-year warranty from Sennheiser. In terms of performance, the e 835's key characteristics include minimal proximity effect, substantial feedback rejection and extreme SPL tolerance. The e 835 may dominate the stage, but it's just as at home in the recording studio, capable of a wide range of applications wherever sonic integrity is required.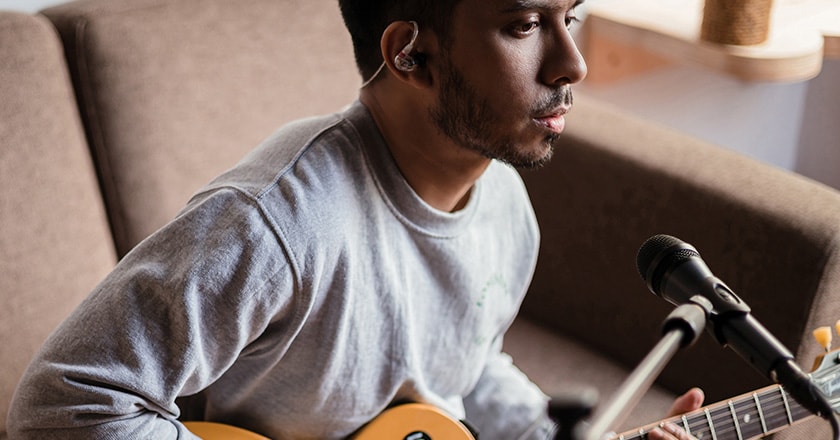 Cardioid Pickup Pattern Minimizes Bleed, Rejects Feedback
Of the many challenges associated with live sound reinforcement, microphone bleed and feedback are near the top of the list. Thankfully, the cardioid pickup pattern found in the Sennheiser e 835 amplifies only what's directly in front of it, limiting the amount of stage volume that tends to creep into the mic. Another distinctive trait of the e 835 is its innate ability to reject feedback. Due in part to its cardioid pickup pattern and its top-of-the-line SPL handling, feedback is rarely an issue to contend with when Sennheiser e 835s are used on stage.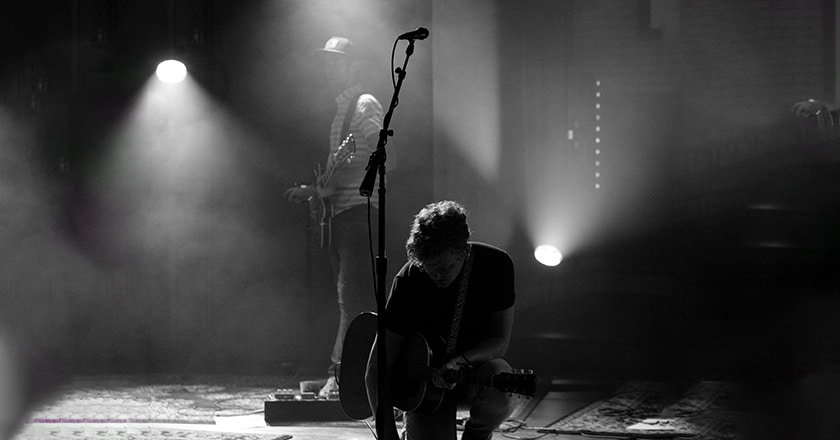 Boundless SPL Tolerance, Zero Distortion
Based on its stiff moving-coil inner workings, a dynamic microphone can typically endure extremely loud sound sources before any degradation in quality. Sennheiser took this dynamic microphone principle to the next level, enabling the e 835 to tolerate up to 150dB SPL before it begins to even think about distorting. For reference, that's about as loud as a jet aircraft taking off—significantly higher in volume than any instrument or stage. This amazing tolerance contributes to its feedback rejection and explains why the mic retains clarity and focus without being overpowered by nearby drums, guitar cabinets, rumbling bass amps or other competing instruments.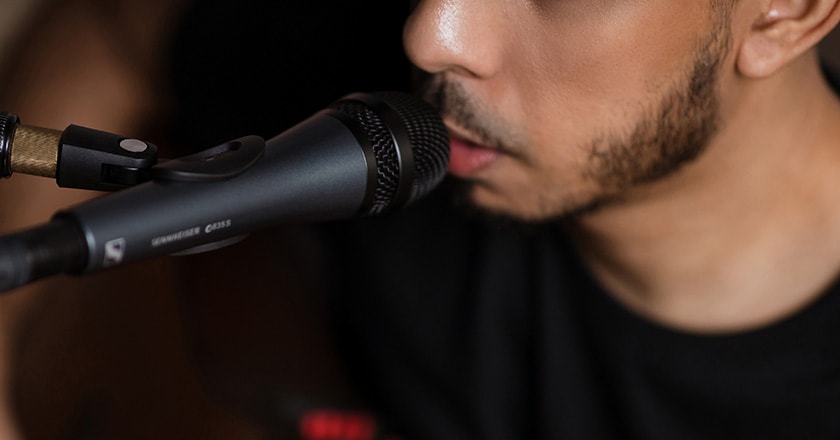 Reliable Sound
Serious design savvy went into building the Sennheiser e 835 as a microphone that can excel in every situation. With the average cardioid pickup pattern, there's generally a loss of fidelity from off-axis input—i.e., sound entering the sides of the mic. Sennheiser brilliantly engineered a more uniform cardioid capsule that retains its frequency response regardless of how a vocalist may be holding the e 835. We have performers who cup the mic, those who like to rock and a whole lot more unpredictability. The e 835 compensates for performer movement and mic technique, keeping the sound quality consistent across the board. The ingenious capsule also minimizes proximity effect for low-end control, and it offers a slight presence boost to help singers and instrumentalists cut through dense mixes with ease.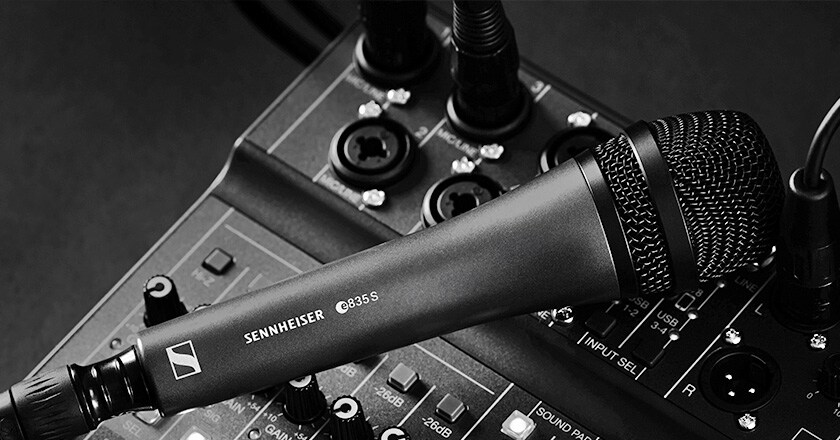 Internal Shockmount
Handheld microphones occasionally muddy up PA systems with rumble and hum from touching them. Sennheiser remedies this common inconvenience through an internal shockmount, suspending the capsule so that it never bumps into its own enclosure. While not a problem should you choose the e 835 to statically mic an instrument—such as a guitar amp—dynamic vocalists who grasp the microphone will benefit from reduced handling noise.
The Sennheiser e 835 is a powerful tool in every FOH or studio engineer's arsenal. It shines brightly in the hands of a performing vocalist, though it's equally suitable as an all-around dynamic microphone for live sound or recording. Its presence boost and immunity to proximity effect help it consistently stand out in stage mixes or studio arrangements, and it's as rugged and dependable as microphones come. Pop into your local Guitar Center to see and hear a Sennheiser e 835 for yourself—our helpful associates will be glad to assist in filling out your microphone locker.
Features
Dynamic cardioid microphone for speech and vocals
Cuts through high onstage levels
Clear reproduction with a high presence
Consistent sound quality (varying distances, moving off axis)
Handles high sound pressure levels
Specs
Audio
Analog or digital: Analog
Frequency response: 40Hz–16kHz
Max SPL: Not specified
Connectivity: XLR
Pattern and Type
Capsule: Dynamic
Polar pattern: Cardioid
Type: Handheld
Switches: No
Phantom power required: No
Size and Weight
Diameter: 1.8"
Length: 7.1"
Weight: 11.6 oz.
Included Accessories
Case: Yes
Clip: Yes
Shockmount: N/A
Power supply: N/A
Cable: No
Stand: No
Warranty
2 year warranty, including the Evolution wireless. Sennheiser Evolution wired mics have a 10 year warranty.