Hercules Tall Auto-Grab Sax Stand Black
Hercules Tall Auto-Grab Sax Stand Black
(1)
|
Q&A
|
Item #:

1345561602097
POS #:108286170
6-month special financing^ + $5 back in Rewards**
Learn More
Expert advice from Gear Advisors, like Sarah
Gear Specialist
Bundling
Musician
Need Help?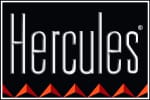 Description
The Hercules Tall Auto-Grab sax stand is a sturdy, stable stand for either alto or tenor saxophone. It features an adjustable backrest that can accommodate either. This upright stand affords easy access to the instrument, and is ideal for both standing and sitting performance. Height adjustable from 90cm-130cm. Equipped with the Auto-Grip sytem that won't allow your horn to tumble.
Features
Accommodates alto or tenor
Compact to pack
Easy to set up
Specs
Height: 925-1325mm (36.4-52.2")
Weight: 2kg (4.4lbs)
Load capacity: 10kg (22lbs)
Folded size: 550x115mm (19.7x6.1")
Be the first to know about exclusive offers, tips and more.
Thank you for signing up!
Connect With Us
Choose Country
United States