Allora ATS-580 Chicago Series Tenor Saxophone Dark Gold Lacquer Dark Gold Lacquer Keys
(0)
|
Q&A
|
Item #:

1500000284306
POS #:115577199
6-month special financing^ + $274 back in Rewards**
Learn More
Lease-To-Own Purchase Options
Learn more
Style:
Dark Gold LacquerDark Gold Lacquer Keys
Expert advice from Gear Advisors, like Sarah
Gear Specialist
Bundling
Musician
Need Help?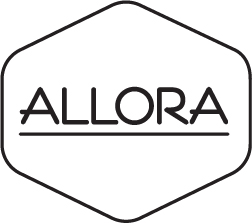 Description
Allora Chicago Series instruments, like this ATS-580 tenor saxophone, provide professional quality and features at an affordable price. They are perfect for advancing students, adult enthusiasts and professional musicians. Their "Expanded Bell" design provides punch and presence especially suited to jazz and rock, but also great for "classical" players who prefer a somewhat bigger sound. The ATS-580 is available in dark gold lacquer or unlacquered brass. The unlacquered version will develop a natural patina over time for a one of a kind vintage look.




Features
Range from Low Bb to High F#
Fully ribbed construction
Upper an lower stack adjustment screws
Adjustable thumb rest
Pisoni Deluxe pads
Metal resonators
Expanded bell design
Available in Dark Gold Lacquer or Unlacquered
Genuine abalone key touches
Accessories included: Professional hard rubber mouthpiece, ligature, padded neck strap, polishing cloth
Hardshell, contoured, plush-lined case
3-year limited warranty