Allora AMP-450 Marching F Mellophone Silver
Home

>
Allora AMP-450 Marching F Mellophone Silver
(0)
|
Q&A
|
Item #:

1500000215678
POS #:114273543
6-month special financing* + $74 back in Rewards
Learn More
Lease-To-Own Purchase Options
Learn more
Expert advice from Gear Advisors, like Sarah
Gear Specialist
Bundling
Musician
Need Help?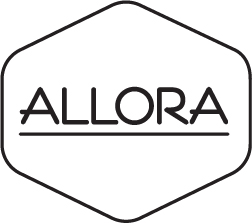 Description
Allora 400 Series instruments provide great quality at an affordable price and are perfect for schools and advancing students. The AMP-450 mellophone features a 0.461" bore and a 10.5" bell, and its remarkable tone and playability make it a perfect addition to any marching ensemble. It comes ready to play with a mouthpiece and hardshell case, and the three year limited warranty means Allora stands behind every instrument.

Features
0.461" Bore
10.5" Bell
Durable Hardshell Case
3 Year Warranty
Great Tone and Projection
Significant Value
Be the first to know about exclusive offers, tips and more.
Thank you for signing up!