Allora AAS-250 Student Series Alto Saxophone Lacquer
(2)
|
Q&A
|
Item #:

1500000019659
POS #:112763487
6-month special financing^ + $54 back in Rewards**
Learn More
Lease-To-Own Purchase Options
Learn more
Get advice on recording gear from an expert Gear Adviser
Gear Specialist
Bundling
Musician
Need Help?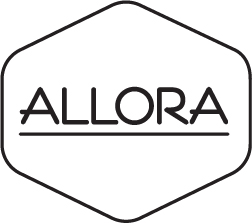 Description
The Allora AAS-250 Student Series alto saxophone is designed to provide a solid foundation for saxophone players who are just starting out. The saxophone is constructed from yellow brass with a lacquer finish, which gives it a warm and complex tone.

The AAS-250 features a high F# key, an adjustable thumb rest, upper and lower stack adjustment screws, Pisoni pads and post-to-body construction. This saxophone comes with a durable nylon and polyfoam case, a mouthpiece, ligature and a cleaning swab. It is a good choice for students who are looking for a reliable and affordable instrument to start their saxophone journey.

Features
Gold lacquered yellow brass body and bell
Gold lacquered yellow brass neck
Lacquered keys
High F# key
Adjustable thumb rest
Post-to-body construction
Pisoni pads
Upper and lower stack adjustment screws
Upgraded nylon polyfoam case
3-year warranty
WARNING: This product can expose you to chemicals including Lead, which is known to the State of California to cause cancer, and Lead, which is known to cause birth defects or other reproductive harm. For more information go to www.P65Warnings.ca.gov.