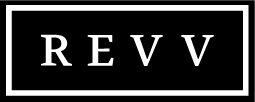 Description
The Generator 120 MK 3 from Revv Amplification is the world's first line of stereo-direct-output reactive load and impulse response tube amps. Not only does the MK3 bring you four channels of all-tube finely tuned tone, it also includes Two notes Audio Engineering virtual cabinet technology for going direct to FOH, studio monitors or headphones with no cabinet required. Additionally, the Generator 100P MK3 features all four of Revv Amplification's channels. The clean Blue Channel is "chimey" with tons of headroom and includes a "Wide" switch to give you a wide-range frequency boost for more push and sustain. The crunchy Green Channel showcases three drive modes that take it to overdrive and classic stack tones. The high gain Purple Channel delivers razor-sharp metal clarity, now with more low end and saturation with no loss in tightness. Finally, the highest gain Red Channel has a touch-sensitive feel which takes you from warm old school overdrive to the most massive modern tones available. The Generator 120 is Revv's flagship amp that integrates into any rig and fits any musical situation.
Features
MIDI capabilities as well as CC control of all functions
OMNI functionality for easy MIDI programming control
Foot switch included with regular switching duties (Channels, wide, drive, aggression levels, FX loop, masters and mute) plus patch mode which saves your favorite amplifier settings to one of the 6 banks
Cabinet lighting port to illuminate speaker cabinet badge
Transparent serial effects loop
4, 8, 16 ohm output impedance speaker output jacks
Internal load (automatically engages when no cabinet is detected)
Power scaling from 120w down to 10w
Ground lift switch
Two notes Embedded Stereo XLR outputs
Rear Bias test points with easily accessed adjustments for each power tube pair as well as tube fault indication
Baltic birch head shell
All tube design - 5 – 12AX7 , 4 – 6L6GC
4 Channels: Clean, Crunch and two switchable, variable Gain channels
3-band EQ per channel
Signature Wide, Drive, and Aggression switches
Cut switch on both overdrive channels allows for brighter distortion or a deeper/scooped type of distortion by shifting mid-range frequencies for tons of tone variety
Fat switch on both overdrive channels to thicken your high gain tones
Built in digital reverb
Built in noise gate
Dual master volume controls (Foot switchable)
Presence and depth controls
Two notes Torpedo Embedded Virtual Cabinet Selector
Headphone output jack
Bluetooth controllable
Illuminated color changing acrylic badge
LED lighting for control verification
Specifications
Dimensions: 26.5" × 10" × 10.5"
Weight: 46 lbs.