Revv Amplification Dynamis D40 Amplifier Head Black
(0)
|
Q&A
|
Item #:

1500000415343
POS #:119559441
$44/mo.‡ with 48 months financing* + $104 back in Rewards**
Learn More
Lease-To-Own Purchase Options
Learn more
Order it today! This item is backordered, but you can save your place now so you don't miss it when it's back in stock. You won't be charged until it ships.
Notify me when this item is in stock.
Save on orders $499+ and get advice on amps and effects from a Gear Adviser
Need Help?
Revv Dynamis D40 - The Players Amp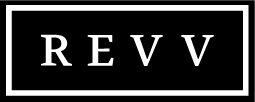 Description
The Revv Dynamis D40 amp head provides guitarists with authentic, cranked vintage tones with practical modern updates. Dynamis are the amplifiers that years ago introduced Revv to Nashville's hottest session stars, and now the amps have been redesigned from the ground up to provide the truest vintage modern amp experience available.

D40 is a two-independent channel tube amplifier that packages a greatest hits of legendary 6L6 and EL34 tones into one amp with Revv's modern technology and design philosophy. Creamy gain and touch-sensitive cleans transport you straight into your favorite albums. Two-notes Torpedo-embedded reactive load and DynIRs allow you to play, perform and record anywhere without a cabinet. All without loads of extra switches that would get in the way of your playing.
Features
Fresh Revv sound a decade in the making, featuring from-scratch vintage tones
Channel 1 features a new voice of organic clean tones that can be set from pure and sparkly to sophisticated edge of breakup
Channel 2 features fat creamy gain sounds reminiscent of classic '60s, '70s and '80s albums
Fine tune your sound with Bright and Boost voices available on both channels
Two notes Torpedo-embedded stereo-direct-XLR-out empowers you to play, record and perform anywhere
Totally transparent buffered effects loop and lush onboard reverb
Old-school feel and tone with practical modern upgrades
Independent 3-band EQ, Gain, Volume, Bright switch and switchable Boost voicing per channel
2 Switchable Master Volume controls, Global Presence and Depth
Selectable 10/40-watt operation
Buffered serial FX Loop
Vintage-voiced digital reverb
Two-notes Torpedo-embedded Virtual Cabinet 6-position rotary selector, volume control and headphone output jack
Two notes editable via USB or Bluetooth
100ms DynIR length with EQ, reverb, virtual power amps and more available via Two-notes Torpedo remote
Two-notes Torpedo-embedded Stereo XLR Outputs and ground lift switch
Rear switch selects internal or cabinet load (automatically engages when no cabinet is detected)
MIDI PC and CC control + OMNI functionality for easy MIDI programming
LED lighting for control verification and cabinet lighting jack for synchronized badge illumination on matching Revv cabinets
Rear Bias test points with easy-access adjustments for each power tube pair, tube fault indication and Mains/HT fuse holders
High quality transformers
4, 8 and 16 ohm output impedance speaker output jacks
Made in Canada