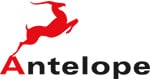 Description
The Edge Duo is a large dual-diaphragm condenser modeling microphone with switchable polar patterns, that delivers clean and natural recordings with any interface or preamp. The microphone is designed with the artist/engineer in mind who needs one solution for numerous situations and applications. In addition to the high-performance hardware, Antelope Audio has developed a proprietary Modelling Engine that adds advanced tone-shaping to the microphone's own pristine sound. The 18 different mic emulations make this a highly adaptive and effective recording tool - suitable for home- and professional-studio recordings of vocals, acoustic instruments, guitar & bass cabs, as well as drums & percussion.

A Mic That Stands On Its Own

The Edge Duo has been developed as a microphone that performs outstandingly even without any emulations. It features two low self-noise, high SPL, 6-micron gold-sputtered diaphragms. Combined with the low-resonance body and low-reflection head basket, the capsule powers a high-performance microphone capable of delivering ultra-fast transients, flat frequency response, and exceptional dynamic range for clean and natural-sounding recordings. In contrast to cardioid-only mics, the Edge Duo allows you to select from omni-directional, through cardioid, into figure-eight and in between.

A Plethora of Tone-Shaping Emulations

In addition to its own pristine sound, the Edge Duo's mic locker includes 18 emulations of the most popular mics for recording. Like the Edge Solo, it features dynamic and condenser classics, but differs with the addition of some Ribbon legends. To develop the emulations, Antelope Audio has worked with several revered European facilities, making rigorous measurements and testing multiple exquisitely preserved vintage microphones, as well as modern high-end classics. The updated library provides the necessary sonic versatility to suit any voice or instrument both at home and in the studio.

A New Vision for the Recording Experience

The purpose of the Edge Duo and all other modeling microphones in Antelope Audio's portfolio is to not only equip you with a variety of sonically versatile emulations in one body but to also expand your scope of recording abilities with features not available with conventional microphones. The modeling engine enhances your workflow by allowing you to switch between microphone emulations with a single click during recording or post-production. The dual-diaphragm design complements this further by also enabling polarity alterations at any stage of your production. When paired with an Antelope Audio interface you can benefit from imperceptible latency while picking the best mic emulation for the job during tracking. If you prefer, record without any modeling, and alter the sound later on with the native emulation plugins* - compatible with any DAW or interface.

The Duo feeds two XLR inputs in your interface via a special Y-cable for a truly unique multi-dimensional sound.

*iLok 2 or 3 required to use emulations as native plugins within your DAW

Company Heritage

Antelope Audio is a digital audio equipment manufacturer delivering high-resolution sound to acclaimed recording studios worldwide. The company's rise to fame can be traced back to their innovative master clocks and award-winning audio interfaces. In recent years they have leveraged their sonic expertise to create а line of modeling microphones.