Description
Neumann NDH 20 studio headphones offer excellent isolation and well-balanced sound quality. They are ideal for monitoring and mixing, even in settings where there is a lot of distracting ambient noise. NDH 20 studio headphones are comfortable enough to wear for long listening sessions. Since they are foldable, these headphones are also easy to transport, making them great for listening on to go.

Linear sound balance
While many other closed-back headphones are marred by nasty resonances in the mid-band, NDH 20 headphones offer an astonishingly detailed, well-balanced sound image, similar to Neumann's acclaimed studio loudspeakers. This makes them an ideal choice for studio monitoring and mixing. Thanks to an even frequency response and natural stereo imaging, you can mix with confidence and ensure compatibility to all playback systems.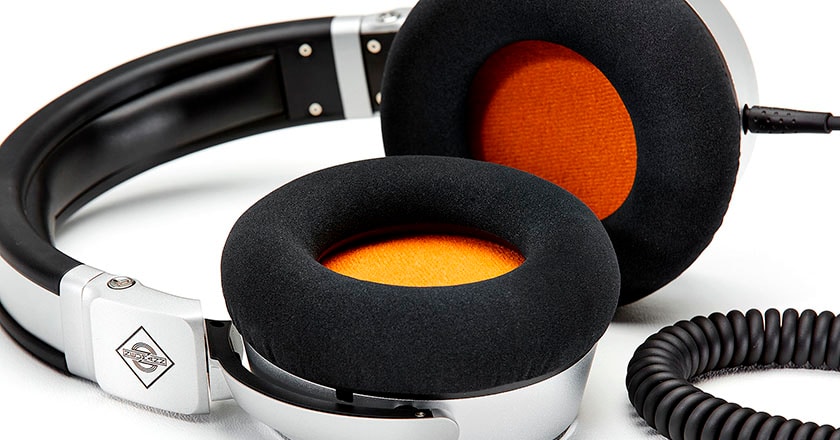 Excellent sound isolation
With a circumaural design and large memory foam ear cup pads, Neumann NDH20 stereo headphones deliver exceptional sound isolation. This makes them ideal for applications that require monitoring in a tracking room, as well as FOH work in a noisy environment. The adjustable headband is made of flexible steel while the ear cup covers are machined from lightweight aluminum. The NDH20's superb isolation makes them an excellent choice for critical listening, free from disturbance from the outside world.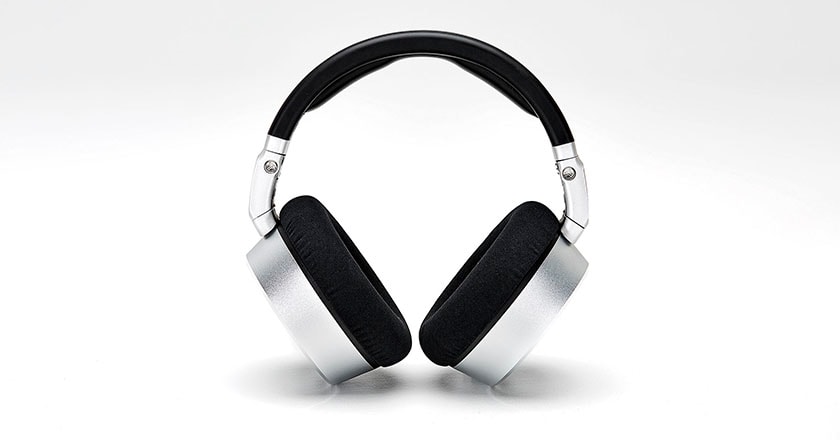 Transparent sound with high resolution
With newly designed 38 mm drivers and high-gauss neodymium magnets, NDH 20 headphones deliver transparent, high-resolution sound. Thanks to a frequency response of 5Hz to 30kHz, NDH 20 studio headphones are particularly helpful for checking the upper and lower extremes of your audio. The large neodymium magnets ensure high sensitivity and minimized distortion, allowing you to listen to the pure audio signal without unwanted coloration.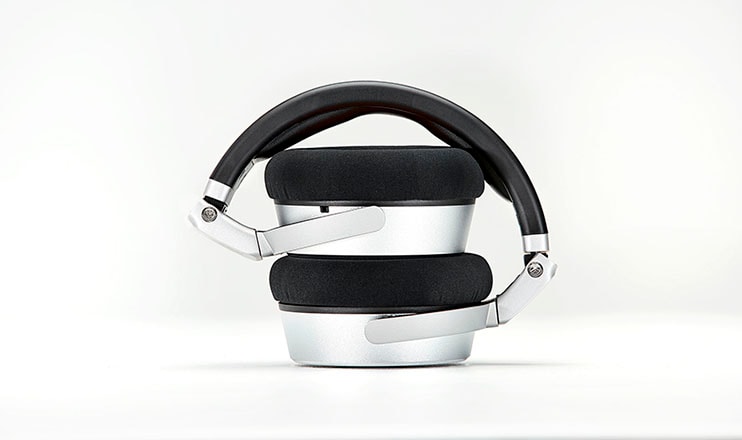 Compact and foldable design
For easy transportation, NDH 20 closed-back headphones are foldable and fit into the supplied soft cloth bag. Thanks to their compact size, Neumann NDH 20 studio monitoring headphones are an indispensable tool for working on the road. They're also excellent for audiophile entertainment. Most studio headphones are large and bulky, making them difficult to take with you on the go. But the NDH 20's compact, folding design means they won't take up too much space in your gear bag when you leave the studio.
Features
Linear sound balance, like Neumann's acclaimed studio monitors
Excellent isolation allows working in noisy environments
Transparent sound with high resolution
High long-term comfort, easy transportation
Specifications
Wearing style: Headband
Foldable: Yes
Ear coupling: Circumaural
Acoustic principle: Dynamic Closed
Transducer diameter: 38 mm (1-1/2")
Transducer magnet: Neodymium
Diaphragm material: Duofol
Transducer protection: Cloth-covered grille
Nominal impedance: 150 ohms
Frequency response: 5–30,000Hz
Sensitivity at 1 kHz/1 Vrms 114dB SPL (1 kHz, 1 Vrms)
Max input power handling: 1000 mW
Continuous input power handling: 200 mW
THD at 1kHz and 100dB SPL: <0.10%
Sound isolation: >34dB (>4 kHz)
Cable entry: Single sided, right ear cup
Connectivity: 3.5 mm (1/8") TRS jack plug (straight), adapter for 6.3 mm (1/4")
Cable length: Spiraled 1.5–3 m (5'–10'), Straight 3 m (10')
Cable weight: Spiraled 100 g (3.5 oz), Straight 60 g (2.1 oz)
Ear cup contact pressure: 5.56.8 N
Weight excluding cable: 390 g (13-3/4 oz.)
Detachable cable: Yes
Replaceable earpads: Yes
Operating conditions: +10° C to +40° C (+50° F to +104° F); <90% RH, non-condensing
Transport/storage conditions: -25° C to +70° C (-13° F to 158° F); <90% RH; non-condensing
Packed dimensions (HxWxD): mm 245 x 255 x 85 mm (9 5/8" x 10" x 3 3/8")
Packed weight: 1.22 kg (2 lb. 11 oz.)
Packed cube: 0.005 m³