Description
Ludwig's BackBeat complete 5-piece drum set gives new drummers the chance to begin their drumming journey with Ludwig—a name in drums that's synonymous with quality craftsmanship and beautiful tone—at an unbelievable price. Some of the greatest drummers of all time have sat behind a Ludwig kit. Now you can create your own legacy with Ludwig drums.

Ludwig BackBeat Complete Drum Set Main Features

Big, Natural Sound
Attractive Appearance
Flexible Features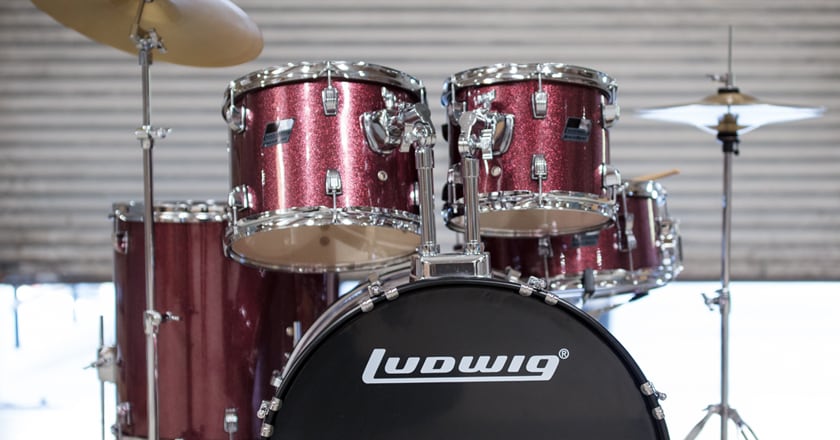 Full-sized sound at a miniscule price
Ludwig's BackBeat is truly a complete drum set with everything needed to start jamming, including sturdy double-braced hardware and bronze alloy cymbals. The BackBeat features 7-ply hardwood shells that project warm, punchy tone that projects extremely well onstage or in the rehearsal room. The shells are complemented by 45-degree bearing edges that deliver a focused sound and ensure full contact with the drum heads.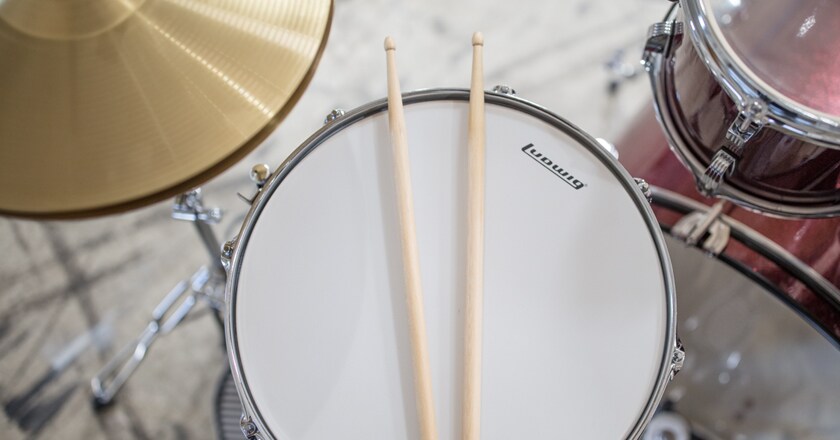 Looks good, sounds good
The BackBeat not only sounds good, but it looks good too. It features five new colors, allowing drummers to have the freedom to express their individuality both visually and sonically.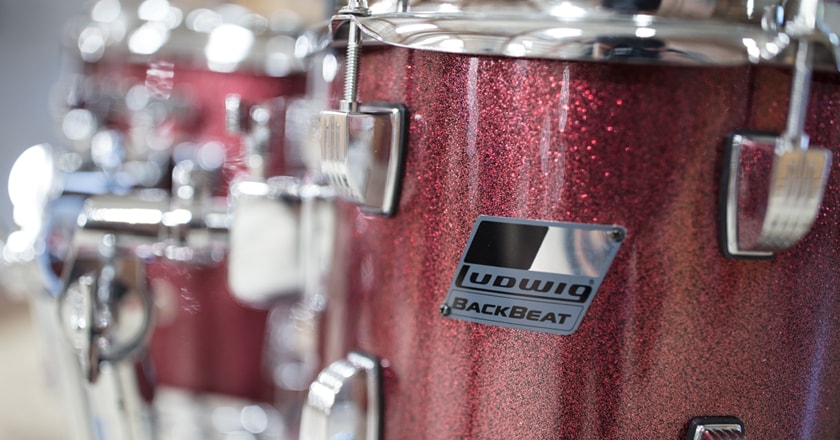 Packed with features
• Includes 10x8 and 12x9" toms, 16x16" floor tom, 22x16" bass drum, matching 14x5" snare drum, cymbals, hardware and throne
• 7-ply hardwood shells to provide projection, volume and warm, punchy tone
• 22" bass drum is the most common size and versatile enough for any type of music
• 45-degree bearing edge creates focused attack and lets drum resonate completely

This Ludwig BackBeat complete drum kit comes with everything you need to start drumming. Designed for resonance, projection and articulation, this drum kit will serve any playing style.