Ibanez TOD10N Tim Henson Signature Nylon Acoustic-Electric Guitar Black Flat
(12)
|
Q&A
|
Item #:

1500000386789
POS #:118547389
6-month special financing^ + $69 back in Rewards**
Learn More
Lease-To-Own Purchase Options
Learn more
Order it today! This item is backordered, but you can save your place now so you don't miss it when it's back in stock. You won't be charged until it ships.
Notify me when this item is in stock.
Save on orders $499+ and get advice on guitars from a Gear Adviser
Need Help?
Tim Henson Signature Guitar TOD10N-TKF

Description
When Tim Henson approached Ibanez to resurrect a nylon-string electric akin to the now-sought-after, yet commercially botched 1998 SC500N guitar, they were initially taken aback by the risk factor. But after hearing a demo of the track "Playing God," Ibanez was convinced of the concept's massive potential and opted to give the Polyphia star his very own signature nylon electric model in the TOD10N. Popularized by Henson's soulful effervescence, this revamped nylon electric form factor has struck a chord with guitarists hailing from a vast variety of genres and playing styles. The TOD10N couples a hand feel that's familiar to electric players with artful aesthetics, including a gorgeous custom-designed inlay and striking transparent black finish. At its core, it's built to satisfy the needs of shredders and classical players—and everyone in between.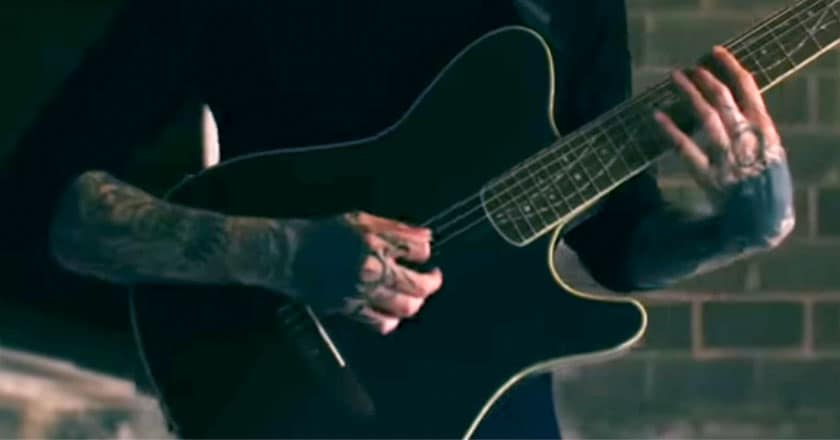 Electric Euphoria, Nylon Soul
The TOD10N nylon-string electric gives players of all stripes the best of both worlds. It hosts a classical-style headstock with tuning pegs, bone nut and saddle as well as a tie-in bridge. A solid Sitka spruce top and sapele back and sides lend an acoustically rich character. The electric influence is found in its ultrasleek 1-15/16" body depth, 22 frets with single-cutaway design allowing for easy access to all the high notes, and 44 mm width nut and 400R fretboard radius with a slim C-shaped neck. The TOD10N's semi-hollowbody construction features fan bracing that's commonly found in classical nylons for its warmth and response, while a player-facing soundhole lets you bask in the TOD10N's natural resonance.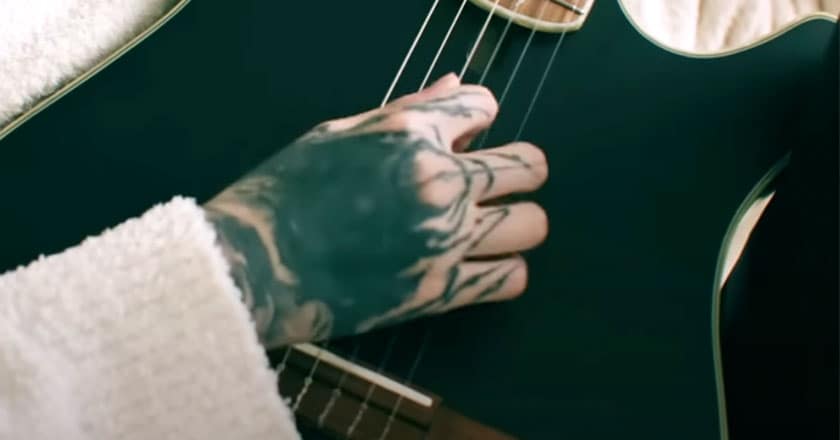 Fishman S-Core Pickups and Ibanez Preamp
To accurately translate the TOD10N's tonality to an amplified system—and give it an extra kick—it's loaded with a Fishman Sonicore pickup and an Ibanez AEQ210TF preamp that delivers the benefit of onboard EQ. This combination of electronics provides a pleasantly responsive attack and elicits a flattering, signature nylon character. What's more, it includes a phase flip button as well as a digital tuner that functions as a mute switch when activated, letting you tune between songs without worrying about your audience listening in.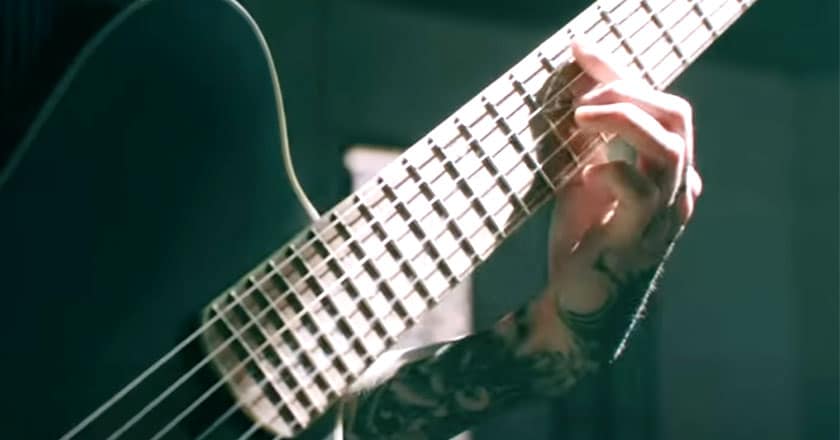 Dripping With Style
A tantalizing twist on an iconic Ibanez tradition—the "Tree of Life"—the TOD10N flaunts a "Tree of Death" fingerboard inlay design, also seen on Henson's signature TOD10 electric. It perfectly complements the walnut fretboard, which gives the TOD10N a well-rounded tonal character from low to high. Another eye-catching appointment is the pearloid binding found throughout the body, neck and headstock, contrasting beautifully against the Transparent Black Flat-finished body for an exquisite look.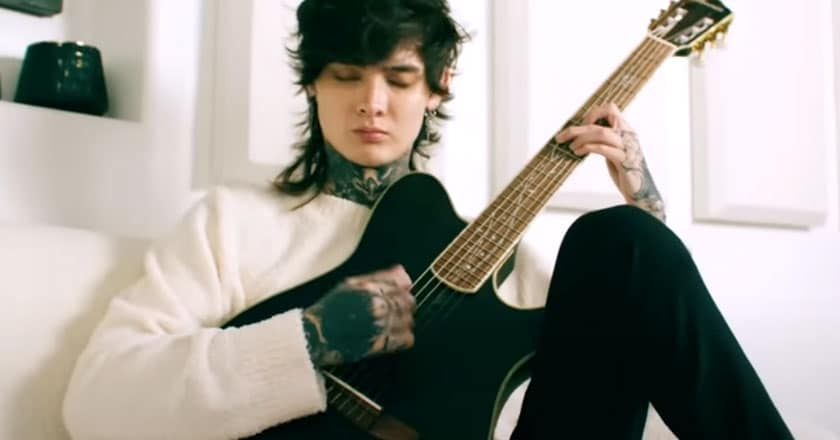 Play Light or Get Loud
The TOD10N is a true chameleon of an instrument. While it is Tim Henson's signature model, built to his specs, you don't have to be a Polyphia superfan to fully appreciate what it brings. Ibanez's TOD10N caters to a wide array of guitar players raring to hit the stage or studio—from flamenco-style fingerpickers to high-octane, metal-driven speed demons jonesing for an old-world-infused fix. Packed to the brim with tonal magic and supreme styling, it's factory-equipped with D'Addario XRC45 strings and primed to be a vessel for your creativity. Swing by your local Guitar Center and treat yourself to an Ibanez TOD10N jam today.
Features
Sitka spruce top and sapele back and sides
Nyatoh neck in a C-shaped profile
Walnut bridge and fingerboard
Fishman Sonicore pickup and Ibanez AEQ210TF preamp with onboard tuner
Specs
Body
Body type: Modified FR hollowbody
Top wood: Sitka spruce
Back & sides: Sapele
Bracing pattern: Fan
Neck
Neck shape: C
Nut width: 1.81" (46 mm)
Fingerboard: Walnut
Neck wood: Nyatoh
Scale length: 25.5"
Number of frets: 22
Bridge: Walnut
Saddle & nut: Bone nut
Electronics
Pickup/preamp: Fishman Sonicore pickup; Ibanez AEQ210TF preamp
EQ/Tuner: Onboard tuner
Other
Tuning machines: Gold classical tuners
Orientation: Right-handed
Number of strings: 6 string
Warranty
Warranty terms vary. Check with manufacturer for specific product warranty.