Hercules LS700B Quick-N-EZ Crank Light Stand
Hercules LS700B Quick-N-EZ Crank Light Stand
(2)
|
Q&A
|
Item #:

1273887992580
POS #:104492277
6-month special financing^ + $16 back in Rewards**
Learn More
Lease-To-Own Purchase Options
Learn more
Save on orders $199+ and get expert advice from a Gear Adviser
Gear Specialist
Bundling
Musician
Need Help?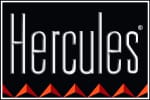 Description
The Hercules LS700B Quick-N-EZ Crank Light Stand features the Quik-N-Easy Gear Up for fast and easy adjustment. A revolutionary system that drives 2 posts simultaneously makes it easy for one person to raise and lower lights. Turn the handle clockwise for loading and counterclockwise for lowering. A hand knob ensures a tight fit of the tubes. Also features all-aluminum tubes and a steel T-bar with clip for easy mounting. Dual-brace leg construction reinforces and strengthens without excess weight. 3-section design for compact packing and greater strength at full height. Integrated safety lock for added security.
Features
Quik-N-EZ Gear Up for fast and simple adjustment
Steel T-bar tubing for strength and support
Height: 60.6"-130" (154-330cm)
Weight: 22.5 lbs. (10.2kg)
Base diameter: 72.4" (184cm)
Load capacity: 100 lbs. (45kg)
Be the first to know about exclusive offers, tips and more.
Thank you for signing up!
Connect With Us
Choose Country
United States