Hercules DS538B Multiple Woodwind Stand
Hercules DS538B Multiple Woodwind Stand
(3)
|
Q&A
|
Item #:

1273887992513
POS #:108269465
6-month special financing^ + $5 back in Rewards**
Learn More
Save on orders $199+ and get expert advice from a Gear Adviser
Gear Specialist
Bundling
Musician
Need Help?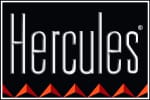 Description
The stand features room for an assortment of woodwind instruments. With included pegs the DS538B can fit two alto or tenor saxophones, a soprano saxophone, and two clarinets or flutes. Other pegs are sold separately for almost any desired setup. For the saxophones an adjustable backrest can be positioned for optimal stability of either an alto or tenor saxophone. All contact points are wrapped in soft Specially Formulated Foam (SFF) that will not rub off on or scratch the instrument's finish. The pegs detach and the main stand folds neat and compact for easy storage. Securely manage your multiple woodwind set up today with the DS538B stand from Hercules Stands.
Specs
Height: 15.6" (395mm)
Weight: 4.7lbs (2.13 kg)
Folded size: 15.4x5.9" (390x150mm)
Be the first to know about exclusive offers, tips and more.
Thank you for signing up!
Connect With Us
Choose Country
United States