Description
The Harbinger MLS900 Personal Line Array gives a musician on the go the perfect balance of compact mobility, big sound and versatile connectivity—including 8 inputs, Bluetooth audio, superior tuning and innovative Smart Stereo capability. Small enough to carry along with a guitar and gear bag, its sound is big enough to fill the whole venue.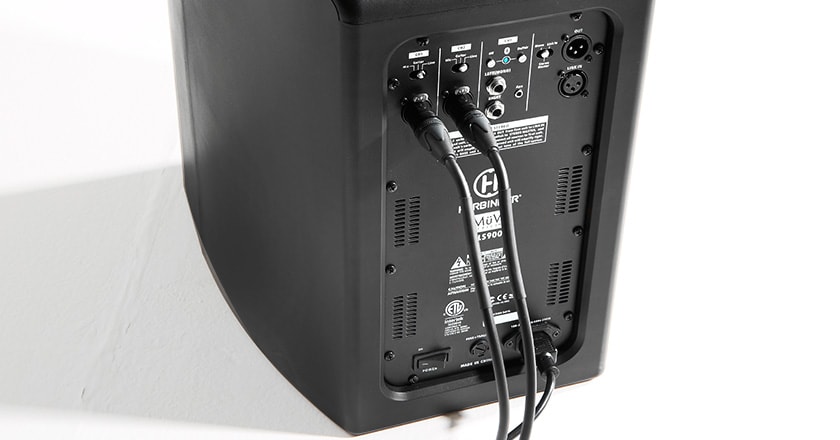 Versatile Inputs
Three independent channels and up to 8 simultaneous inputs mean you can connect two microphones or guitars along with stereo keyboard/electronics, plus use a stereo AUX in, and stereo Bluetooth audio—all at once. With this much capability, you can gig without a mixer, but still connect all your gear—and play break music via Bluetooth.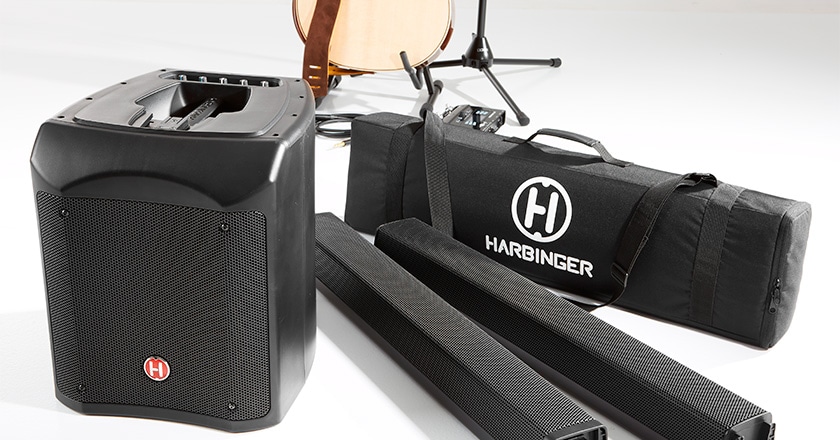 Superior Tuning
Larger column speakers have a superior tuning for warm, solid mids and articulate, detailed highs, while the sub kicks out bigger bass than similar line arrays. Wide room coverage extends almost 180 degrees to reach your entire audience. From intimate vocals to full-bodied guitars to bass pounding electronics, this system delivers.
Easy to Carry
You get this big speaker sound and versatile capability at the same time as small system mobility. The base is a comfortable one-hand carry (under 30 pounds), and columns travel hands-free in an included across-the-body shoulder bag. So, your other hand is free for your guitar, keyboard or gear bag when you're loading in for gigs.
Smart Stereo
For even bigger sound, get a pair of MLS900s and enjoy Smart Stereo routing, with easy volume and tone control for the whole rig from the master unit. Connect all your inputs to the first unit, and it smartly routes left and right to the separate speakers, while putting mono signals right in the center of your mix. Do all the volume and tone control from the first unit, for the full wide stereo rig.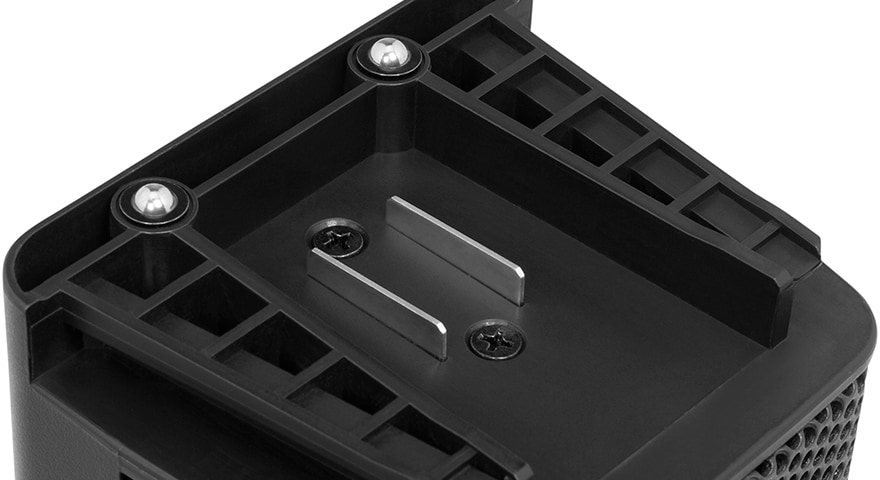 Rugged Roadworthy Design
Columns mount with an exclusive spring-loaded ball-bearing mechanism that easily slides, and positively clicks into place. Column fronts are steel instead of plastic, and base cabinet protects knobs and connections in recessed areas. A padded shoulder bag protects columns while making them easy to carry over the shoulder.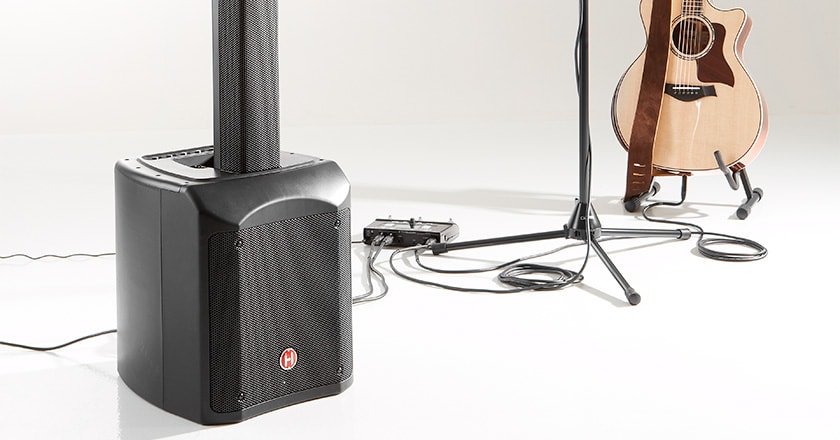 Wide, Full-Room Coverage
The custom column speakers are arranged to create 2 outward-angled arcs of sound, directing balanced and consistent audio throughout a venue. This arrangement also lets the speaker simultaneously serve as both the house sound system, and the performer's on-stage monitor. So, you don't have to bring extra speakers to ensure you and your audience both hear clearly.
Features
Smart Stereo for stereo playback when two units are wired together
900W peak output; ultrawide dispersion pattern
8" woofer and an array of six 2.75" drivers in column section
3 independent channels and up to 8 simultaneous inputs
Bluetooth connectivity
Specifications
Speaker Configuration
Active/passive: Active
Type: 2-way
LF driver: 8"
MF driver: Not applicable
HF driver: 2.75"
Power
Amplifier class: D
Wattage: 900W peak
Mixer/preamp: Yes
Audio
Frequency response: 40Hz–20kHz
Coverage pattern: 150°
Max SPL: 121dB
InputsOutputsEnclosure
Cabinet material: Molded
Weight: 41.5 lb.