EarthQuaker Devices Avalanche Run V2 Reverb/Delay Effects Pedal
(3)
|
Q&A
|
Item #:

1500000169973
POS #:113977490
6-month special financing^ + $29 back in Rewards**
Learn More
Lease-To-Own Purchase Options
Learn more
Order it today! This item is backordered, but you can save your place now so you don't miss it when it's back in stock. You won't be charged until it ships.
Notify me when this item is in stock.
Get advice on amps and effects from an expert like Duane and save on orders $499+
Need Help?
EarthQuaker Devices Avalanche Run v2 Stereo Reverb & Delay
EarthQuaker Devices Avalanche Run v2 Stereo Reverb & Delay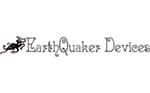 Description
The EarthQuaker Devices Avalanche Run delay and reverb pedal was developed with one goal in mind: to take the floating ambient tones of the company's Dispatch Master to the next level while still keeping it user-friendly and refined. Taking you into the aural exploratorium without having to break open the user manual every time you want to open up your inner eye and get free is no easy task. The engineers used a high-powered proprietary DSP platform to recreate all the characteristics of all EarthQuaker's old favorite delay and reverb machines while still retaining a simple, yet flexible workspace. It has been a long time coming but well worth the wait! Enough bullshit, let's talk about the damn pedal!

The Avalanche Run is a dreamy sonic discovery device with up to 2 seconds of delay time and a lush reverb. It features complete control over delay time, repeats, mix and voice (with the tone control), as well as control over the reverb length and mix. It can run in one of 3 different modes: Normal, Reverse and Swell. In Normal mode, the Avalanche Run functions as a straightforward delay and reverb. In Reverse mode, the delay line is in reverse and the reverb remains in normal mode. In Swell mode, the Avalanche Run reacts to your picking dynamics and adds a volume swell to the entire signal path much like manually raising and lowering the volume of your guitar.

The Avalanche Run features an expression jack that can be assigned to one of six different controls using the EXP selector switch. It also features Tap Tempo with six different ratios accessed via the Ratio selector switch. The Avalanche Run can also be run in ͞True Bypass mode or Buffered Bypass mode for trails and features 5 different tail lengths including Infinite for lo-fi and continuously degrading pseudo-looping.

The Tap switch also has a few other cool secondary functions. While in Normal and Swell mode, you can send the Avalanche Run into self-oscillation by holding down the Tap footswitch. In Reverse, mode holding down the Tap switch will flip the delay back into Normal mode and return to Reverse mode once released!
WARNING: This product can expose you to chemicals including Cobalt metal powder, which is known to the State of California to cause cancer. For more information go to www.P65Warnings.ca.gov
Specs
Handmade in Akron, Ohio, USA