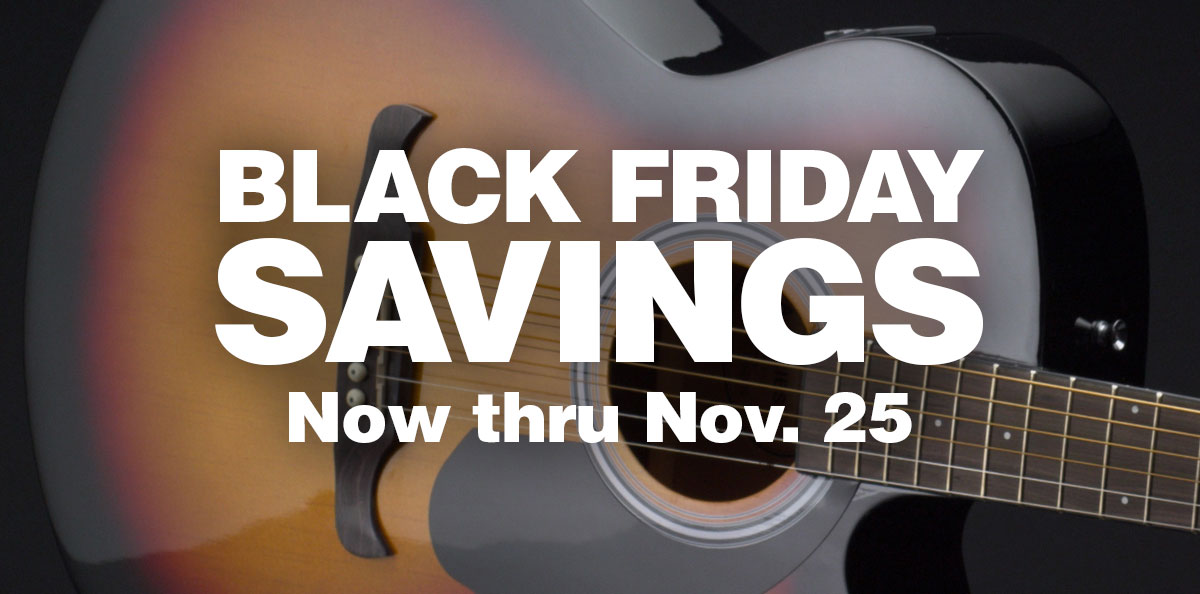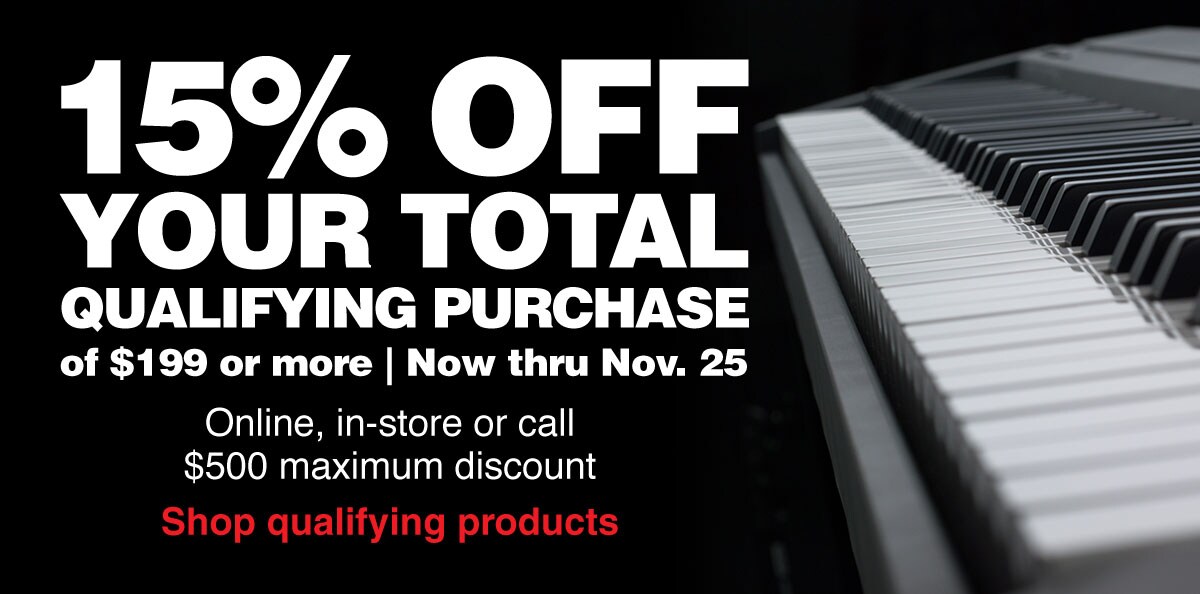 The best shopping day of the year is coming up, and no one does a Black Friday Sale like Guitar Center. Everyone knows there's no better time to find incredible deals on great gear, and with our Guitar Center Black Friday Sale online, you can beat the lines and shop from the comfort of your home. Check out all the featured specials here on the site for your chance to take advantage of some of our best offers of the year–just in time to beat the rush and pick up the perfect holiday gifts for your music-loving friends and family.
If you're looking for an instrument, we've got you covered with Fender, Gibson, Martin, Taylor and other great brands. You'll find accessories like strings ‬and stands, not to mention pro audio gear and software from Avid, Yamaha, JBL and more, suitable for the most cutting-edge studios. For drums and percussion, there's DW, Tama, Zildjian and additional top makers from around the world. And that's only the beginning—with the discounts you'll find on tons of top brands, there's ‬something for every music-maker or music–lover.
‭
So don't wait until December to start your holiday shopping. Whether you're planning gifts for others or it's finally time to take care of yourself, our Black Friday Sale is bound to offer ‬something that's just what you're looking for and at the best prices of the year. You don't have to deal with an early morning and frustrating crowds, shop right here with Guitar Center–we help you make music.