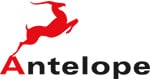 Description
The Zen Go Synergy Core is a portable desktop interface that allows self-recording artists to create from virtually anywhere with technology used by award-winning producers. The device's sound quality and processing capabilities are in a class of their own with Antelope Audio's renowned 64-bit AFC clocking technology and the powerful, effects-packed Synergy Core onboard platform.

Rise above the sound you know
The Zen Go Synergy Core shrinks the gap in sound quality between artists with access to premium studios and home creators. The pristine sound is due to a combination of professional-grade AD/DA converters and Discrete ultra-linear preamps that share circuits with legendary American & British consoles. The standout sonic quality of the device would not be possible without the main pillar of the Antelope Audio sound—the 64-bit AFC clocking technology from the company's high-end master clocks. It is employed in the most prestigious studios in the world and has been trusted with the scoring of some of Hollywood's biggest blockbusters.

Full production pack, from the get-go
Zen Go Synergy Core comes with 37 of the finest analog-modeled effects that will help you create stunning, sonically rich productions. Aside from the exclusive compressors, EQs and preamps, with the interface you get 22 guitar amps and cabs, a guitar tuner and a signature reverb that are ready to be applied in real time to your tracking and mixing session. The Synergy Core effects processing allows you to stack up your chain with many effects instances while monitoring through the interface without fear of overloading.

At any time, you can expand your effects collection by purchasing more classic go-to units, true rarities never-before recreated in digital form, and 3rd-party effects like Antares' Auto-Tune Synergy.

Create from anywhere, anytime
Antelope Audio's first bus-powered interface is optimized for ultra-low latency recording, high-resolution playback, creative beat making and podcasting from virtually anywhere. With just a USB-C cable you can power the Zen Go Synergy Core from your computer and use it to its full potential without having to carry a dedicated power supply with you. The interface can also be powered with any USB-C charger if you are away from your PC and still want to use its core functionalities.

Better recording and producing workflow
Every feature available to you in the interface's Control Panel has been added to improve the important aspects of your workflow. Since DAW monitoring inevitably adds latency, you can monitor directly through the interface to reduce delay to the absolute minimum. With the routing options you can easily set up a near-zero latency mix and stack it with your favorite Synergy Core effects without fear of overloading the onboard platform. Dedicated signal metering is available for both input and output levels on the front-panel display and in the software

Control Panel
Smart connectivity in a small package
The two combo XLR jacks give you the flexibility to choose between custom Discrete mic preamps, line and Hi-Z inputs, and are easily configurable via the control panel. The two TRS balanced outputs, mirrored with the two RCAs, allow you to send the signal from the professional-grade D/A converter to two separate sound systems. Use one for your main monitors and the other for a DJ mixer or any other sound system with RCA connectivity, whilst preserving sound integrity.

Features
Bus-powered audio interface with USB-C connection for Mac/Windows
Two discrete ultra-linear preamps with 65dB gain and switchable mic, line and Hi-Z modes, offering console-grade performance and low noise when recording
Class-leading AD/DA conversion for the most detailed sound when recording and streaming audio, aided by 64-bit AFC clocking technology delivering increased sound width and separation
37 Synergy Core analog-modeled effects included and over 50 available as optional expansions, processed in real-time with imperceptible latency
User-friendly software control of all available features including onboard effects processing, direct monitoring, signal routing and volume settings
Conversion & Clocking
Class-leading AD/DA conversion with up to 127dB of headroom
Recording, mixing and playback at up to 24-bit/192kHz
Proprietary 64-bit Acoustically Focused Clocking (AFC) technology and Jitter Management algorithm delivering increased width, separation and detail in musical performances
Connectivity
2x discrete ultra-linear preamps with 65dB of gain for studio-quality recordings. All work as microphone/line/Hi-Z inputs, on combo XLR jacks
USB-C port carrying up to 8 input and 8 output channels in any popular DAW with custom macOS and Windows drivers
Secondary USB-C port allowing reverse-charging
Digitally expandable over S/PDIF
Analog monitor outputs including 1x stereo output over RCA and 1x stereo output over TRS (mirrored)
2x stereo headphone outputs with separate gain control
Workflow-Enhancing Features
Bus-powered interface—no need for a dedicated power source, powered by the USB connection
Direct hardware monitoring with Synergy Core effects, processed in real time with imperceptible latency
Simplified I/O routing with preconfigured settings, allowing immediate recording and playback
Front panel with dedicated volume knob and buttons for frequency adjustment, and hands-on control of core parameters
Customizable presets complete with signal routing, level adjustments, mixer settings and sub-mixes
Easily adjust the monitor mixes for the monitor output and split headphone mixes into individual cue and sub-mixes while applying pan, reverb, other effects and stereo link
Real-Time Effects Processing
Collection of 37 Synergy Core effects modeled after classic and rare analog outboard gear
Synergy Core proprietary onboard platform powered by DSP & FPGA chips for real-time effects processing with imperceptible latency
Included Onboard Effects
2 Preamps (Gyraf Gyratec IX, BA-31)
4 Equalizers (incl. VEQ-1A, VMEQ-5)
5 Compressors and Limiters (including Stay-Levin, FET-A76, VCA160)
22 Guitar Amps and Cabs (including Bluelux 1x12, Tube Guitar Amp)
2 Special Processing Effects (Expander, Noise Gate)
1 Reverb Effect (Auraverb)
1 Guitar Tuner (A-Tuner)
In-the-Box Content
Zen Go Synergy Core
Warranty card
USB-C to USB-C cable
Quick start guide