Antelope Audio Zen Go Synergy Core USB-C Audio Interface
(43)
|
Q&A
|
Item #:

1500000343472
POS #:116978651
$11/mo.‡ with 48 months financing* + $49 back in Rewards**
Learn More
Lease-To-Own Purchase Options
Learn more
Open Box starting at

$439.12
Get advice on recording gear from an expert like Katie and save on orders $499+
Need Help?
Zen Go Synergy Core | USB-C Bus-Powered Audio Interface | Product Overview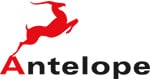 Description
The Antelope Audio Zen Go Synergy Core is a premium yet portable USB-C audio interface tailored to the needs of musicians and producers constantly on the move. This innovative interface from Antelope Audio features high-end converters, two mic preamps and Antelope's renowned clocking technology for pristine sound quality in a lightweight, bus-powered unit. With its plug-and-play USB-C and Thunderbolt 3 connectivity, creating and capturing high-resolution audio has never been more convenient. The Zen Go is the ideal companion for your laptop or iPad Pro—wherever inspiration strikes.
Next-Generation USB-C and Thunderbolt 3 Connectivity
Featuring both USB -C and Thunderbolt 3 the Zen Go provides an all-in-one solution for connecting mics, instruments, headphones and monitors. This cutting-edge interface is fully bus-powered, eliminating the need for any additional power cables. Simply plug in and start recording with your Mac, PC or select iOS devices in up to 32-bit/384kHz high-resolution audio. Two combo XLR/TRS inputs allow you to connect a variety of mics and instruments for recording vocals, acoustic guitars, keyboards and more with pristine quality.
Premium Components for Superior Sound
At the heart of the Zen Go are high-end converters and Antelope's renowned 64-bit Acoustically Focused Clocking technology, which provide an exceptionally low noise floor and high dynamic range for impeccable sonic performance. The discrete mic preamps offer a transparent and musical sound, with an ultrawide gain range to suit any mic. Monitor mixes can be created with the main outs and separately addressable headphone out.
Compact, Road-Ready Design
Despite its advanced components, the Zen Go has an ultracompact and lightweight design that's ideal for mobile music production. It measures just 7.8" x 4.6" x 1.5" and weighs 1.5 pounds, so you can easily fit it in any backpack or gear bag. The rugged aluminum chassis provides durable protection, while the minimal design gives it a sleek, professional look.
Seamless, Intuitive Software Control
The included Zen Go Control Panel software provides intuitive control over all interface functions. Create customized presets, adjust gain, enable phantom power, set monitor mixes and more—all with the click of your mouse. For iOS devices, the Zen Go Synergy Core App offers a streamlined software experience optimized for the platform.
Features
Bus-powered audio interface with USB-C connection for Mac/Windows
Two discrete ultra-linear preamps with 65dB gain and switchable mic, line and Hi-Z modes, offering console-grade performance and low noise when recording
Class-leading AD/DA conversion for the most detailed sound when recording and streaming audio, aided by 64-bit AFC clocking technology delivering increased sound width and separation
37 Synergy Core analog-modeled effects included and over 50 available as optional expansions, processed in real-time with imperceptible latency
User-friendly software control of all available features including onboard effects processing, direct monitoring, signal routing and volume settings
Conversion & Clocking
Class-leading AD/DA conversion with up to 127dB of headroom
Recording, mixing and playback at up to 24-bit/192kHz
Proprietary 64-bit Acoustically Focused Clocking (AFC) technology and Jitter Management algorithm delivering increased width, separation and detail in musical performances
Connectivity
2x discrete ultra-linear preamps with 65dB of gain for studio-quality recordings. All work as microphone/line/Hi-Z inputs, on combo XLR jacks
USB-C port carrying up to 8 input and 8 output channels in any popular DAW with custom macOS and Windows drivers
Secondary USB-C port allowing reverse-charging
Digitally expandable over S/PDIF
Analog monitor outputs including 1x stereo output over RCA and 1x stereo output over TRS (mirrored)
2x stereo headphone outputs with separate gain control
Workflow-Enhancing Features
Bus-powered interface—no need for a dedicated power source, powered by the USB connection
Direct hardware monitoring with Synergy Core effects, processed in real time with imperceptible latency
Simplified I/O routing with preconfigured settings, allowing immediate recording and playback
Front panel with dedicated volume knob and buttons for frequency adjustment, and hands-on control of core parameters
Customizable presets complete with signal routing, level adjustments, mixer settings and sub-mixes
Easily adjust the monitor mixes for the monitor output and split headphone mixes into individual cue and sub-mixes while applying pan, reverb, other effects and stereo link
Real-Time Effects Processing
Collection of 37 Synergy Core effects modeled after classic and rare analog outboard gear
Synergy Core proprietary onboard platform powered by DSP & FPGA chips for real-time effects processing with imperceptible latency
Included Onboard Effects
2 Preamps (Gyraf Gyratec IX, BA-31)
4 Equalizers (incl. VEQ-1A, VMEQ-5)
5 Compressors and Limiters (including Stay-Levin, FET-A76, VCA160)
22 Guitar Amps and Cabs (including Bluelux 1x12, Tube Guitar Amp)
2 Special Processing Effects (Expander, Noise Gate)
1 Reverb Effect (Auraverb)
1 Guitar Tuner (A-Tuner)
In-the-Box Content
Zen Go Synergy Core
Warranty card
USB-C to USB-C cable
Quick start guide