Antelope Audio Edge Duo Modeling Microphone
(0)
|
Q&A
|
Item #:

1500000261180
POS #:115037715
$23/mo.‡ with 48 months financing* + $109 back in Rewards**
Learn More
Lease-To-Own Purchase Options
Learn more
Open Box starting at

$769.99
Expert advice from Gear Advisors, like Sarah
Gear Specialist
Bundling
Musician
Need Help?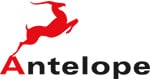 Description
The Edge Duo is a large dual-diaphragm condenser modeling microphone with switchable polar patterns, that delivers clean and natural recordings with any interface or preamp. The microphone is designed with the artist/engineer in mind who needs one solution for numerous situations and applications. In addition to the high-performance hardware, Antelope Audio has developed a proprietary Modelling Engine that adds advanced tone-shaping to the microphone's own pristine sound. The 18 different mic emulations make this a highly adaptive and effective recording tool - suitable for home- and professional-studio recordings of vocals, acoustic instruments, guitar & bass cabs, as well as drums & percussion.

A Mic That Stands On Its Own

The Edge Duo has been developed as a microphone that performs outstandingly even without any emulations. It features two low self-noise, high SPL, 6-micron gold-sputtered diaphragms. Combined with the low-resonance body and low-reflection head basket, the capsule powers a high-performance microphone capable of delivering ultra-fast transients, flat frequency response, and exceptional dynamic range for clean and natural-sounding recordings. In contrast to cardioid-only mics, the Edge Duo allows you to select from omni-directional, through cardioid, into figure-eight and in between.

A Plethora of Tone-Shaping Emulations

In addition to its own pristine sound, the Edge Duo's mic locker includes 18 emulations of the most popular mics for recording. Like the Edge Solo, it features dynamic and condenser classics, but differs with the addition of some Ribbon legends. To develop the emulations, Antelope Audio has worked with several revered European facilities, making rigorous measurements and testing multiple exquisitely preserved vintage microphones, as well as modern high-end classics. The updated library provides the necessary sonic versatility to suit any voice or instrument both at home and in the studio.

A New Vision for the Recording Experience

The purpose of the Edge Duo and all other modeling microphones in Antelope Audio's portfolio is to not only equip you with a variety of sonically versatile emulations in one body but to also expand your scope of recording abilities with features not available with conventional microphones. The modeling engine enhances your workflow by allowing you to switch between microphone emulations with a single click during recording or post-production. The dual-diaphragm design complements this further by also enabling polarity alterations at any stage of your production. When paired with an Antelope Audio interface you can benefit from imperceptible latency while picking the best mic emulation for the job during tracking. If you prefer, record without any modeling, and alter the sound later on with the native emulation plugins* - compatible with any DAW or interface.

The Duo feeds two XLR inputs in your interface via a special Y-cable for a truly unique multi-dimensional sound.

*iLok 2 or 3 required to use emulations as native plugins within your DAW

Company Heritage

Antelope Audio is a digital audio equipment manufacturer delivering high-resolution sound to acclaimed recording studios worldwide. The company's rise to fame can be traced back to their innovative master clocks and award-winning audio interfaces. In recent years they have leveraged their sonic expertise to create а line of modeling microphones.


Features
Large-diaphragm condenser microphone delivering high-resolution audio
18 classic mic emulations with stunning tone-shaping abilities
Dual diaphragm (Multiple polar patterns)
User-friendly software allowing for speed & efficiency
List of emulations:
Berlin 47 FT - by far the ultimate kick drum microphone, with large, full-bodied sound and unmatchable low-end that's also suitable for bass cabinets.
Berlin 47 TU - modeled after "the holy grail" of tube microphones, it's suitable for any source and any application, but its glory is mostly due to its ability to capture vocals' presence like no other microphone.
Berlin 49T - a classic male-vocal microphone for effortless tube-warmth, whilst preserving musical presence.
Berlin 57 - similar midrange warmth and velvety highs as its brothers the Berlin 47 and 67, but with a slightly less colored response.
Berlin 67 - the perfect choice for the drum-overheads and other sharp instruments that might need softening.
Berlin 87 - a classic on vocals and acoustic instruments that need extra brightness
Berlin K86 - emulation of a classic German small-diaphragm condenser microphone with broad usage - heard on snare drums, piano and vocals in many hit records.
Berlin M103 - a great natural-sounding all-purpose studio microphone that offers less coloration than its brother the 87, but a bigger dynamic range.
Berlin M251 - an all-time classic female-vocal microphone, heard on countless records by Tina Turner, Shania Twain, Bjork, and many other legends.
Berlin V563 cardioid capsule - this emulation shares a similar sound character to the legendary 47TU with its natural warmth and smoothness, yet it adds another layer of presence and sheen on top.
Berlin/Halske M25 – modeled after one of the first ribbon mics to be developed in the 1930s.
Illinois 7B - its applications vary from kick drums, bass cabs, and vocals (both live and in the studio), but it's most well known as the "radio mic", because of its ability to capture incredibly deep low-end on voice-overs and speech.
Minnesota 20 - a familiar large and full low-end making it suitable for kick drums, bass cabs, and male vocals.
Oxford 4038 - the favorite of many pros because of its extended versatility and endless smoothness, it's the perfect solution for drum overheads, piano, and rooms.
Sacramento 121R - a top choice for guitar cabinets, this emulation has a very warm and characteristic sound with a gentle musical roll-off at the high-end.
Tokyo 800T - a classic hip-hop and pop large-diaphragm condenser mic that has become the favorite for Drake, Justin Bieber, and many other artists today.
Vienna 12 – the original sits at the top of the dream-list for many pros, who consider it the holy grail of vocal and brass microphones.
Vienna 414 - the ideal choice for drum overheads, acoustic instruments, and other airy sources.
In-the-Box Content
Breakout cable - 16.4' (5 meters) 5-pin female XLR to dual 3-pin male XLR (high grade OFC Y-cable)
Shock absorber mount cradle
Standard mid-size road case with handle and custom-fit foam inserts
Mic emulation license codes and quick start guide leaflet
Warranty card
Specs
Microphone type: Stereo condenser microphone
Diaphragm: Large condenser – double-sided 6u gold-sputtered diaphragms
Diaphragm diameter: 34mm
Polar pattern: Multi-pattern (cardioid, figure-8, omnidirectional)
Frequency response: 20HZ ~ 20kHZ
Sensitivity: -35dB | 18mV/Pa (-1 to +3dB)
THD+N: -116dB
Self-noise: 19dB(A)
SNR: 75dB(A)
Output impedance: 50 Ohms @ 1kHz
Power requirements: 48V DC phantom power
Output connector: 5-pin male XLR
Color: Black matte
Weight (mic body): 1.23 lbs (560 grams)
Dimensions (mic body): 8.6" x 2.1" (219mm x 53mm)