Antelope Audio Discrete 8 Edge Duo and Verge Bundle
Q&A
|
Item #:

1500000261191
POS #:115037749
$59/mo.‡ with 48 months financing* + $280 back in Rewards**
Learn More
Lease-To-Own Purchase Options
Learn more
Get advice on recording gear from an expert like Katie and save on orders $499+
Need Help?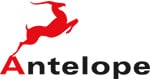 Description
Antelope Audio's Discrete 8 Microphone Preamp Interface brings a new level of sound quality and power to home studios and mobile recordists. It comes with eight console grade 6-transistor discrete preamps, 121 dB dynamic range conversion and rock-solid clocking. Discrete 8 features all of the Antelope Audio premier real-time FPGA FX, including authentic models of iconic gear from BAE, Lang, Gyraf Audio and many more. This amazing bundle pairs the power of the Discrete 8 preamp with Edge Duo and Verge modeling microphones leveraging the powerful FGPA engine for accurate emulations of vintage microphones. The Antelope AFX platform is a rapidly expanding hardware modeling engine. Discrete 8 includes Accusonic 3D microphone and preamp models, guitar amps, transformer and tube FX, and a huge selection of classic vintage gear, which are accessible in any DAW via the AFX2DAW Plug-in.

Edge Duo Large-Diaphragm Modeling Microphone
Тhis high-quality dual-membrane large-diaphragm condenser microphone captures vocals and instruments with pristine clarity, depth and detail, making it the perfect starting point for emulating a plethora of timeless studio microphones. Edge Duo's dual-membrane capsule design feeds two separate XLR output channels via the included Y-cable, which allow the Duo to accurately emulate the characteristic on- and off-axis response of each mic for true multi-dimensional mic modeling. The Edge emulations are designed to work hand-in-hand with Antelope's own precision mic preamps and converters. For maximum accuracy, Edge Duo can be used with any of Antelope Audio's mic preamp-equipped interfaces, whose built-in FPGA processing capabilities allow real-time vintage mic emulation.

Verge Small-Diaphragm Modeling Microphone
A high-performance small diaphragm condenser, the Verge's pristine, transparent response and unusually high SPL handling mean it excels on brass, drums and cymbals as well as piano, strings and acoustic guitar. When combined with the included native mic emulation plug-ins, the Verge takes on the character of some of the finest small diaphragm mics in existence, delivering stunning detail and realism with no additional hardware required. Antelope plug-ins serve up a treasure trove of vintage analog mics with uncanny accuracy, delivering all the character and expressiveness heard on countless hit records. Available in VST, AU and AAX formats for both macOS and Windows, they provide everything you've come to expect from our industry-leading FPGA FX, with minimal latency, a high degree of oversampling and precise floating-point calculations.

Features
Discrete 8 Mic Preamp
Console-grade Class A mic preamps with discrete transistor design
Turn mic pres into classic units via Tube, Transformer and FET based circuitry
Antelope's 4th Generation 64-bit Acoustically Focused Clocking (AFC) technology
Remote Control vis Easy Panel or free iOS and Android mobile apps
Edge Duo Modeling Mic
P
owerful mic modeling engine
Duosonic / stereosonic microphone
Output split in 2 independent audio channels for maximum control and re-miking
Large double-membrane condenser capsule
Switchable polar patterns and anything in between
Ultra-low resonance headbasket and body construction
Shockmount with pop filter and special oxygen-free copper y-cable
Extensive library of vintage mic emulations
Specs
Included in the bundle:
Discrete 8 mic preamp
Edge Duo Modeling Microphone
Six Verge Modeling Microphones
USB cable
Power supply
Hard mount