For over 50 years, Guitar Center has helped others find their sound. Come celebrate our newest location by getting hands-on with the latest gear. Plus, there will be huge doorbuster deals, and specials on lessons, guitar setups and gear rentals.

One Month of Lessons for $99
Lessons offer cannot be combined with any other offer. $30 registration fee. Offer redeemable at Guitar Center Johnson City. Limited to instructor availability. New students only. Enrollment in EZPay required. Offer valid 3/5–3/8/2020. First month is non-refundable.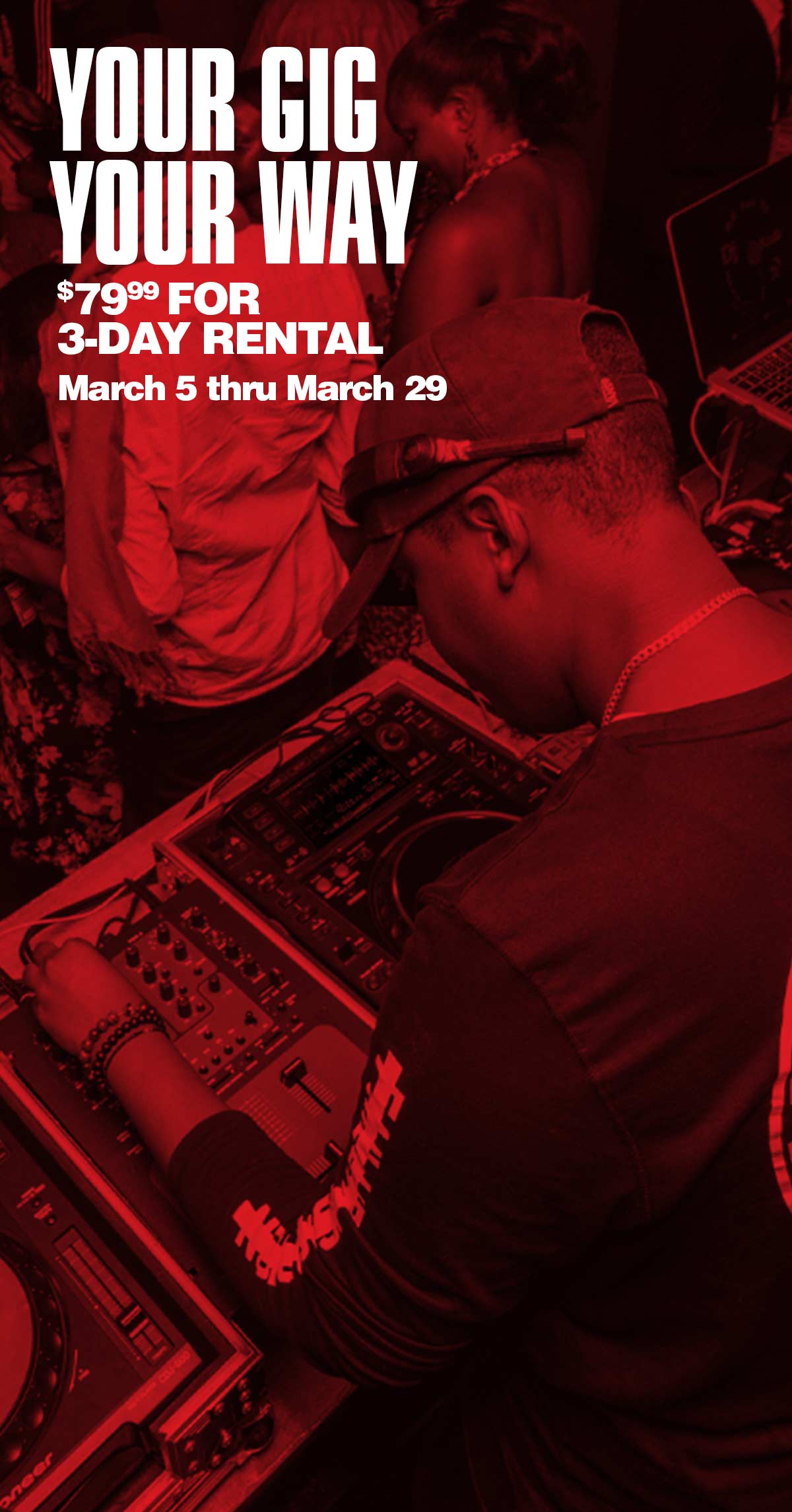 3-day PA Rental for $79
Offer valid only on PA package A (two powered speakers with stands and cables). Rental is due back on the fourth day. Deposit required. Offer redeemable only at Guitar Center Johnson City location. Offer valid 3/5–3/29/2020. While supplies last.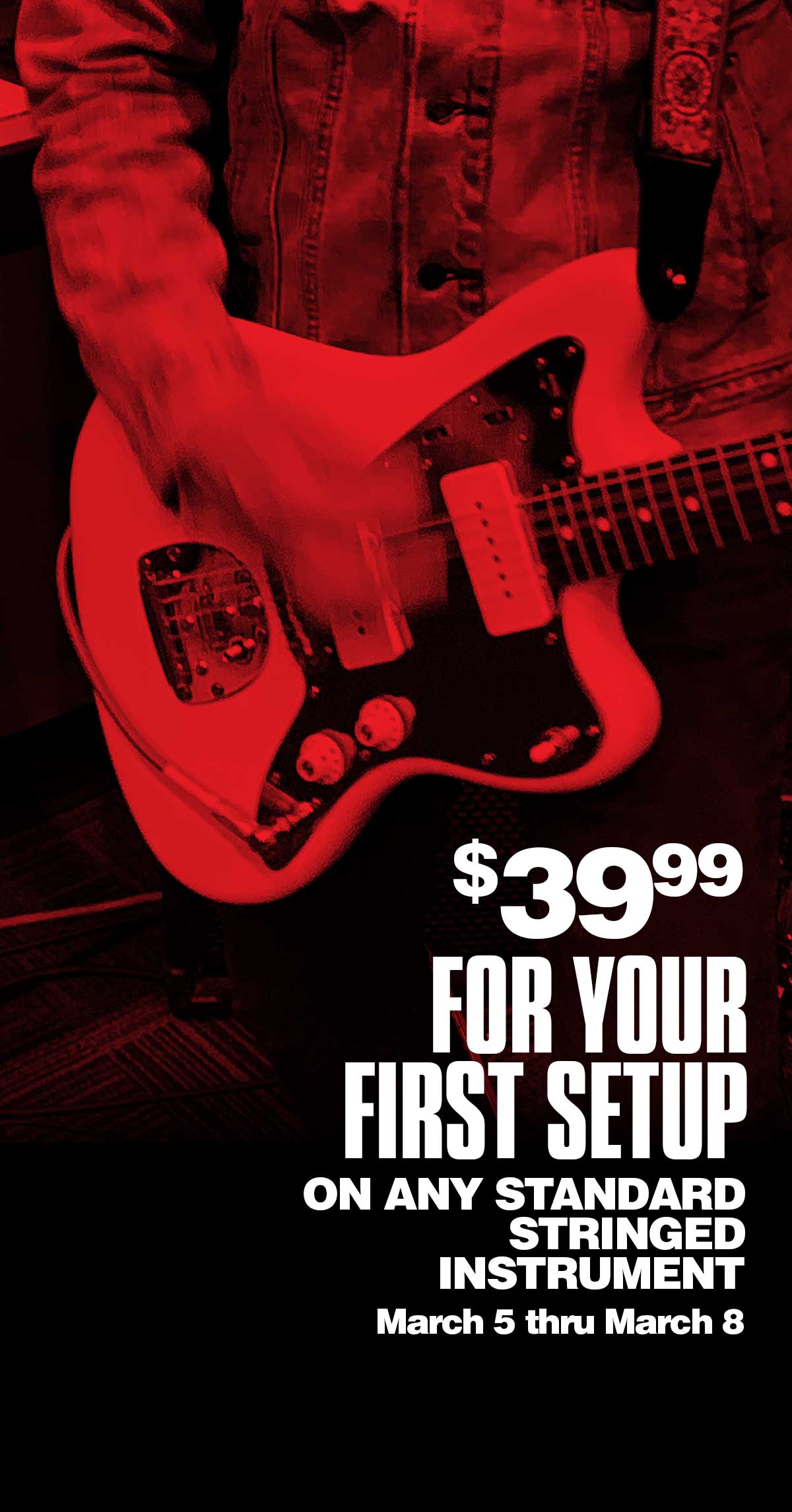 $39.99 for Your First Setup
Limit one per customer. Additional charge for non-standard instruments, including 12-string guitars and guitars with locking tremolo systems. See a Repairs technician for complete details. Select strings included. Offer only redeemable at Guitar Center Johnson City location. Offer valid 3/5–3/8/2020.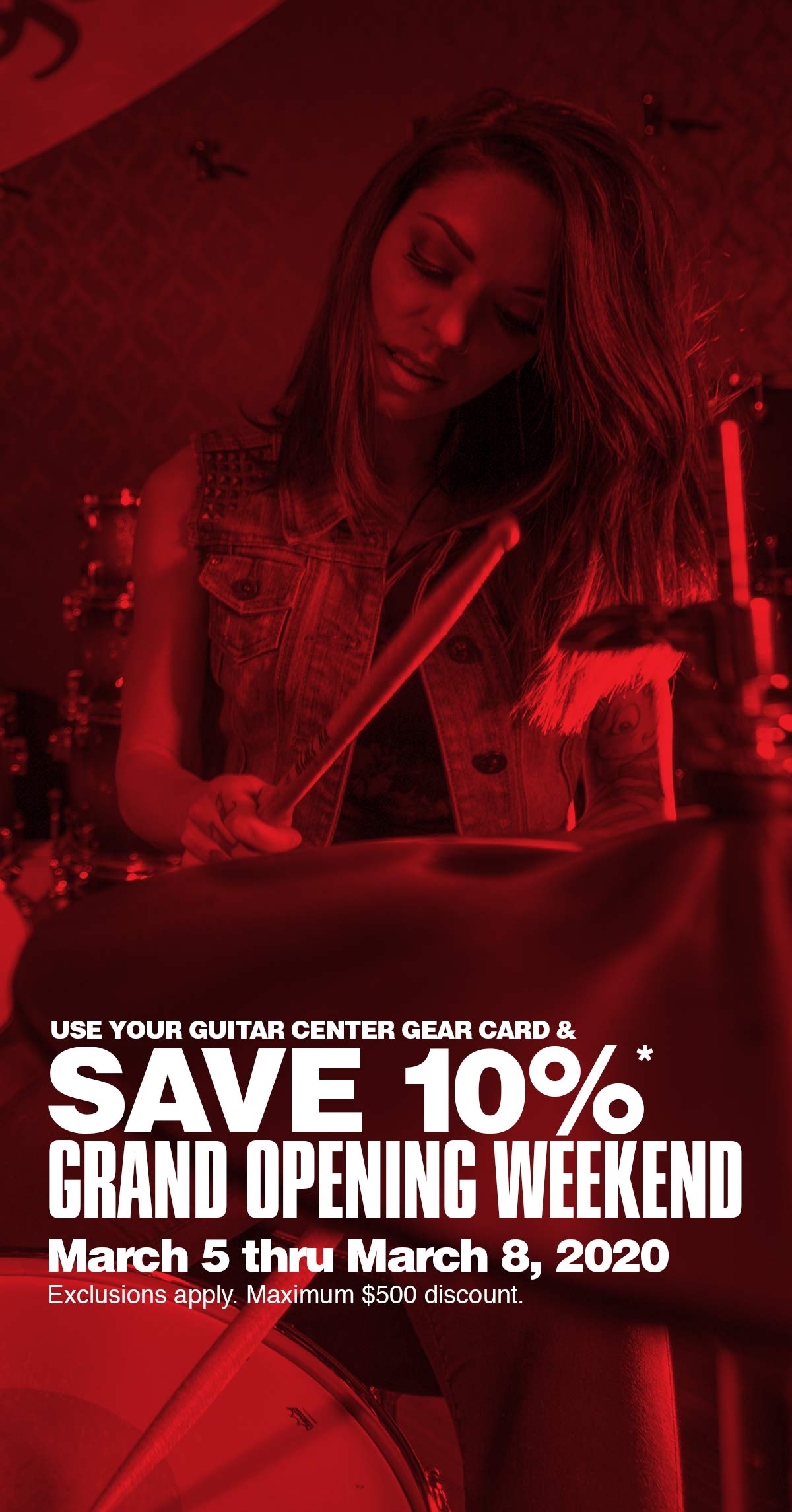 Use Your Guitar Center Gear Card and Save 10%* Grand Opening Weekend + Earn 5%** in Rewards
*10% off your total single-receipt qualifying in-store purchase at Guitar Center Johnson City. Maximum discount of $500. Not to be used in conjunction with other coupons, promotions or offers, except promotional financing. Discounts applied at time of purchase will reduce your total purchase amount and may result in you not satisfying the minimum qualifying purchase amount required for the promotional financing offer. No cash value. Excludes discounted and clearance items, price matches, used gear, tax/shipping charges, scratch and dent, vintage equipment, Gift Cards, Pro Coverage, Guitar Center Rentals, Guitar Center Repairs and Guitar Center Lessons. This offer is only available 3/5–3/8/2020. Subject to credit approval.
Products from the following manufacturers are excluded: A Designs, ADAM Audio, Aguilar, Allen & Heath, Antelope Audio, Apogee, Apple, Ashdown, Ashly Audio, Avid, BAE, Beetronics FX, Bose, Burl Audio, Caparison Guitars, Catalinbread, Chapman, D.W. Fearn, Dangerous Music, Duesenberg USA, EarthQuaker Devices, Earthworks, Electro-Harmonix, elysia, Empress Effects, FOCAL, Friedman, Fulltone, Fulltone Custom Shop, Golden Age Project, GoPro, HeadRush, iConnectivity, iZotope, JHS Pedals, Kali Audio, Keeley, Kemper, Kush Audio, LaChapell Audio, Lâg Guitars, Lewitt Audio Microphones, Manley, MEINLl, METRIC HALO, Millennia, Milkman Sound, Mojave Audio, MOTU, Neumann, Pettyjohn Electronics, Primacoustic, PRS, Radial Engineering, Rane, RME, Rockett Pedals, Royer, Ruach Music, S.E. Shires, Slate Digital, Slate Pro Audio, Slate Media Technology, Softube, Soundbrenner, Source Audio, Steven Slate Drums, Studiologic, Suzuki, TELEFUNKEN, Teletronix, Toft Audio Designs, Tone King, Tube-Tech, Voodoo Lab, Walrus Audio, Wampler, Warm Audio, WESTONE, Xotic Effects, ZT, ZVex.