Gard Euphonium Wheelie Bag 52-WBFLK Black Ultra Leather
(1)
|
Q&A
|
Item #:

1284160378677
6-month special financing^ + $21 back in Rewards**
Learn More
Lease-To-Own Purchase Options
Learn more
Special order: Place an order for this item today and we'll get it to you soon.
Notify me when this item is in stock.
Save on orders $199+ and get expert advice from a Gear Adviser
Gear Specialist
Bundling
Musician
Need Help?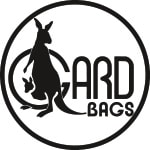 Description
The Gard Euphonium Wheelie Bag features several ways to transport your instrument, great protection, and room for a lot of accessories. Four wheels and a six position, telescoping handle make using the bag smooth with a customizable level of comfort. An extendable bottom base will help prevent the bag from tipping over. If wheeling the bag isn't possible, padded backpack straps or a thick shoulder strap make carrying comfortable. A padded flap conveniently folds over the wheels for both comfort and to protect clothing from dirt. Gard Bags are known for their high-quality protection, and the Wheelie Bag Series is no exception. Dense foam surrounds the euphonium and padded blocks can be placed where they best fit for maximum stability. An expandable exterior pocket provides more than enough room for accessories, music, and even a few personal items. To protect the bag during rain, a rain cape fits snuggly around the outside of the case. This cape also has a reflective logo to make sure you're noticed in the dark. There is not another bag that provides so many options and high quality protection at such an affordable price.