Description
The Casio CDP-S110 is an entry-level digital piano that doesn't know it's supposed to be a beginner's instrument. Filled with features that will make aspiring pianists sound like maestros, the CDP-S110 offers 88 weighted keys, 10 essential keyboard sounds, onboard effects, built-in speakers, enhanced learning and performance resources via the free Casio Music Space app, and much more. Its ultraslim profile and 23 lb. weight will even make some accomplished players envious, as the CDP-S110 promises near-effortless transportation and setup, and yet delivers the pro sounds needed for club gigs, casuals, cozy wine-bar shows, band rehearsals and other intimate musical events.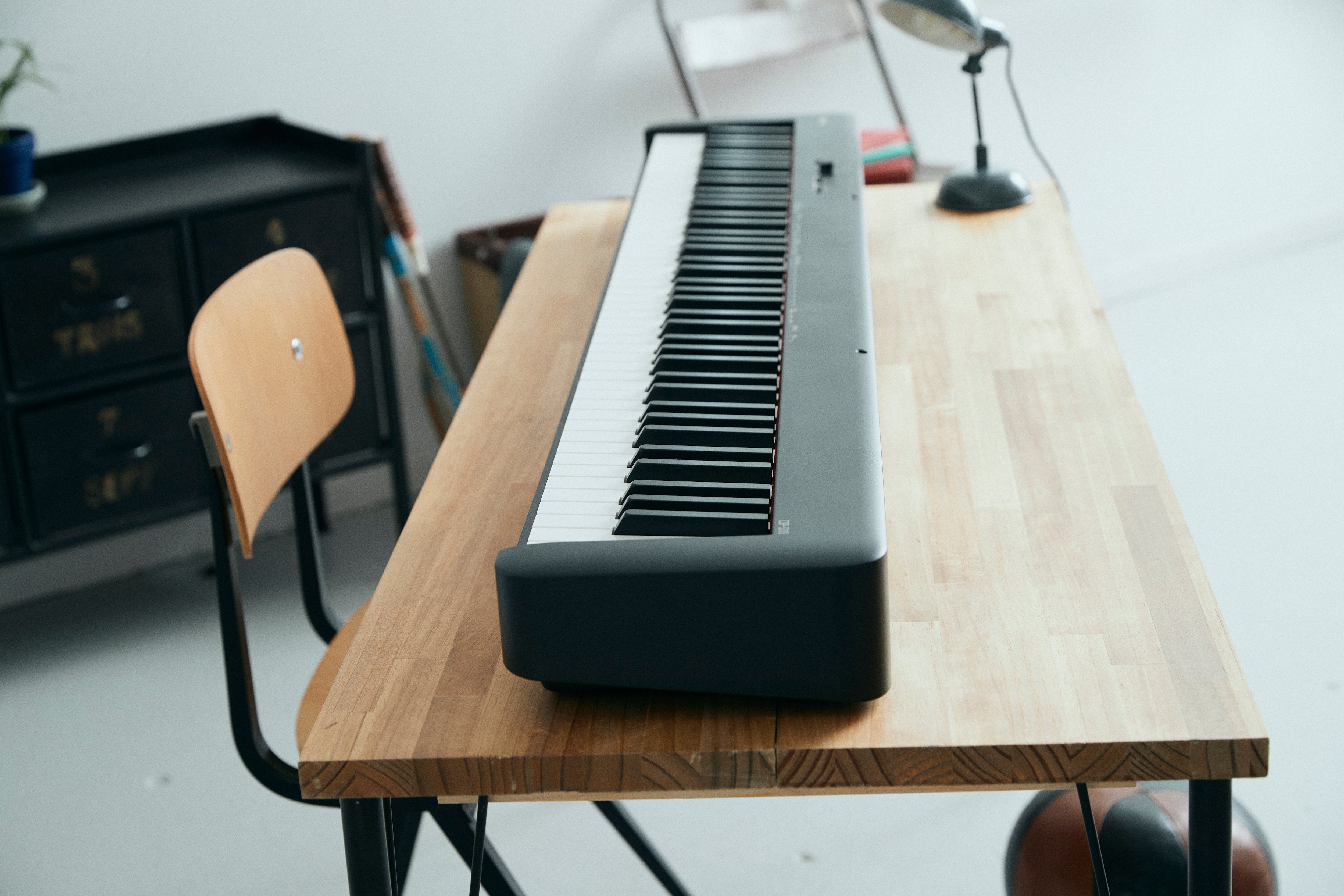 Supermodel Slim and Remarkably Light
The Casio CDP-S110 could strut down any catwalk at Paris Fashion Week and fit right in with the couture apparel. The slender chassis finished in an always stylish white or black is not only photogenic, it's relatively easy to carry under one arm—especially as the keyboard weighs a tad over 23 lb. Even better, the body doesn't extend much beyond the 88-key keyboard, which leaves you to find just 4.3' of horizontal space on a packed stage or rehearsal room for your piano.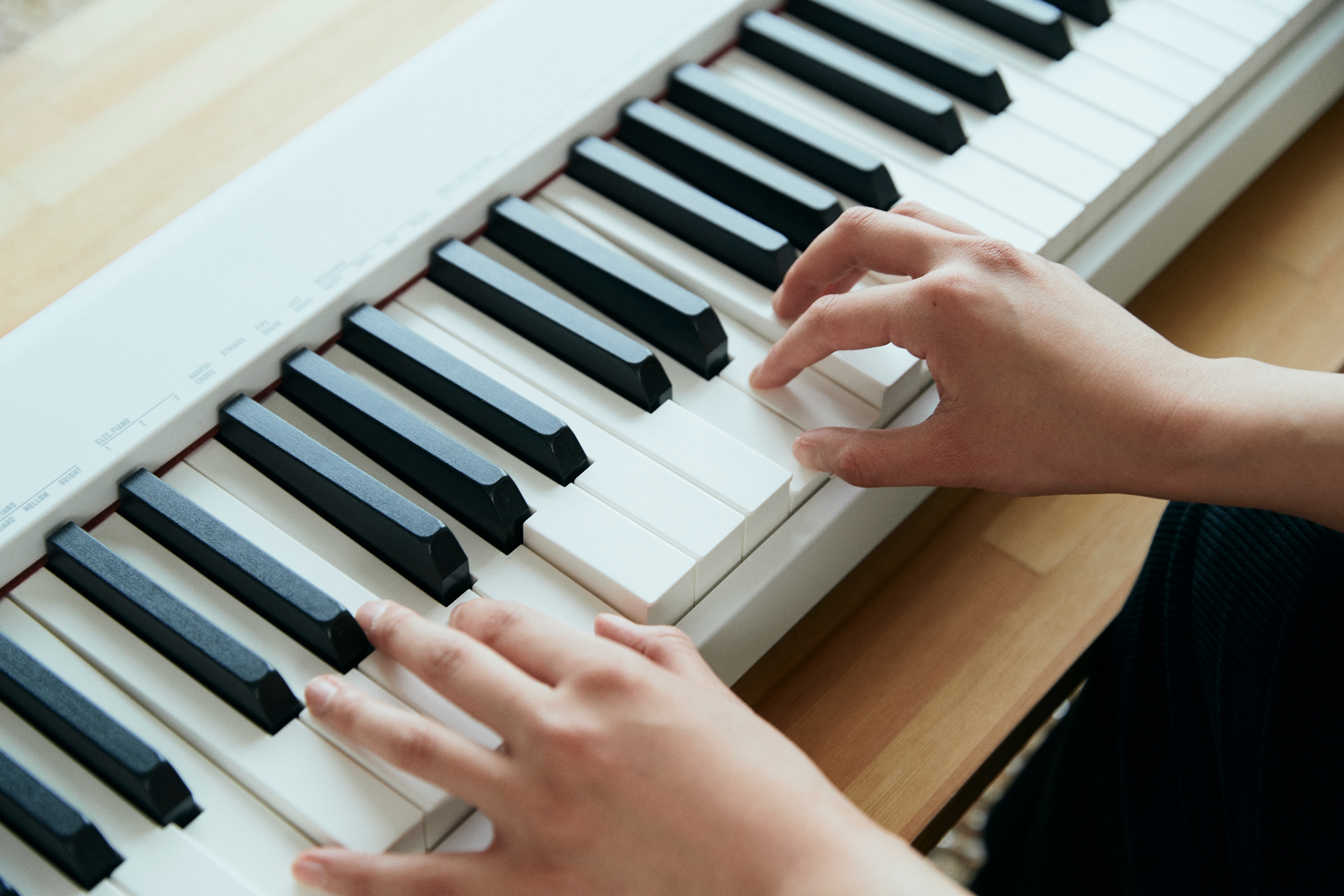 88 Weighted Keys
If you want to develop ferocious piano chops, you should play on a keyboard that feels just like an acoustic-grand piano. It's difficult to develop performance dynamics on plastic keys that don't provide an authentic piano feel. You should feel the power when you're slamming down a rock or soul anthem, as well as be able to express the tender nuances of a sensitive melody. The Scaled Hammer Action Keyboard II on the CDP-S110 does just that, providing keys that respond to your touch almost exactly like those of a prized concert grand. Furthermore, the CDP-S110 gives you nothing to work up to. You aren't "learning" on a 61-key instrument that doesn't offer the range of a professional piano. The CDP-S110 is a full-sized, 88-key digital piano, so you can play classical pieces exactly as they were written, as well as have the tonal flexibility to play any style you want.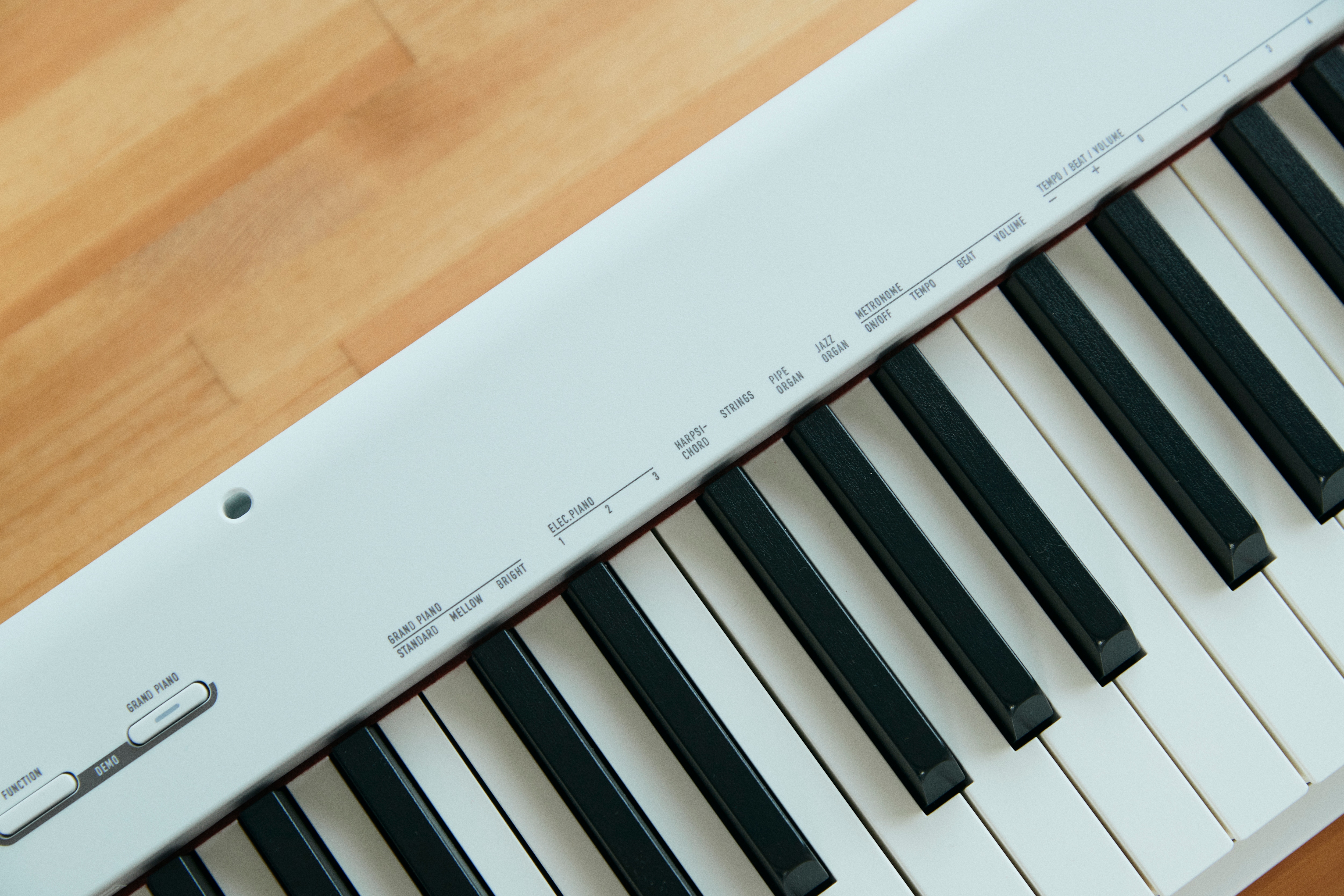 10 Essential Piano Sounds
The onboard sounds on the CDP-S110 deliver what are undeniably the "greatest hits" for digital pianos: three grand pianos (standard, mellow, bright), three electric pianos, a harpsichord, strings, and two organs (pipe and jazz). The velocity and decay times of the voices have been subtly refined from the same ten sounds offered by the CDP-S100 to make them even more natural and organic on the S110. If you want to dress things up a bit, or evoke the sound of a piano in an acoustic environment, you can choose four variations of reverb (including a virtual hall setting) and four chorus options.
Go Cinematic With Textures
The CDP-S110 lets you layer two sounds together to create expansive and compelling tonal colors—say, a harpsichord with a pipe organ, or a grand piano and strings. Mixing, matching and layering different instrument sounds is not only fun, it can fire inspiration and lead to ideas for songs, scores and other instrumental parts.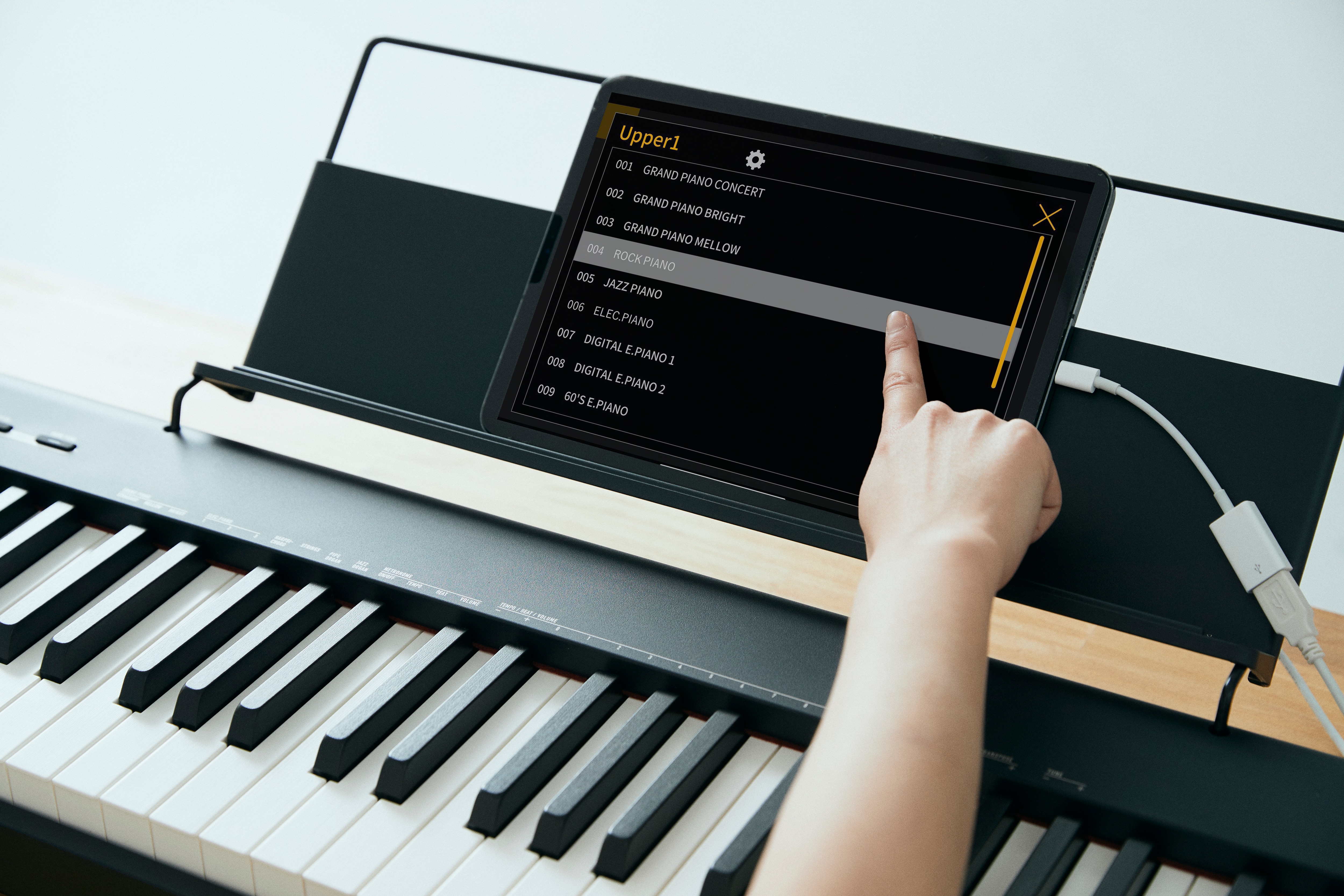 Casio Music Space App
By itself, the CDP-S110 has a lot of performance features to keep you engaged, playing and learning, but your experience can get way more fun when you fire up the free Casio Music Space app (iOS and Android). All you need is a USB cable and a device with the app loaded up to access the goodies at Casio Music Space, which include a live-concert simulator, music player, score viewer and remote control for changing the CDP-S110's settings.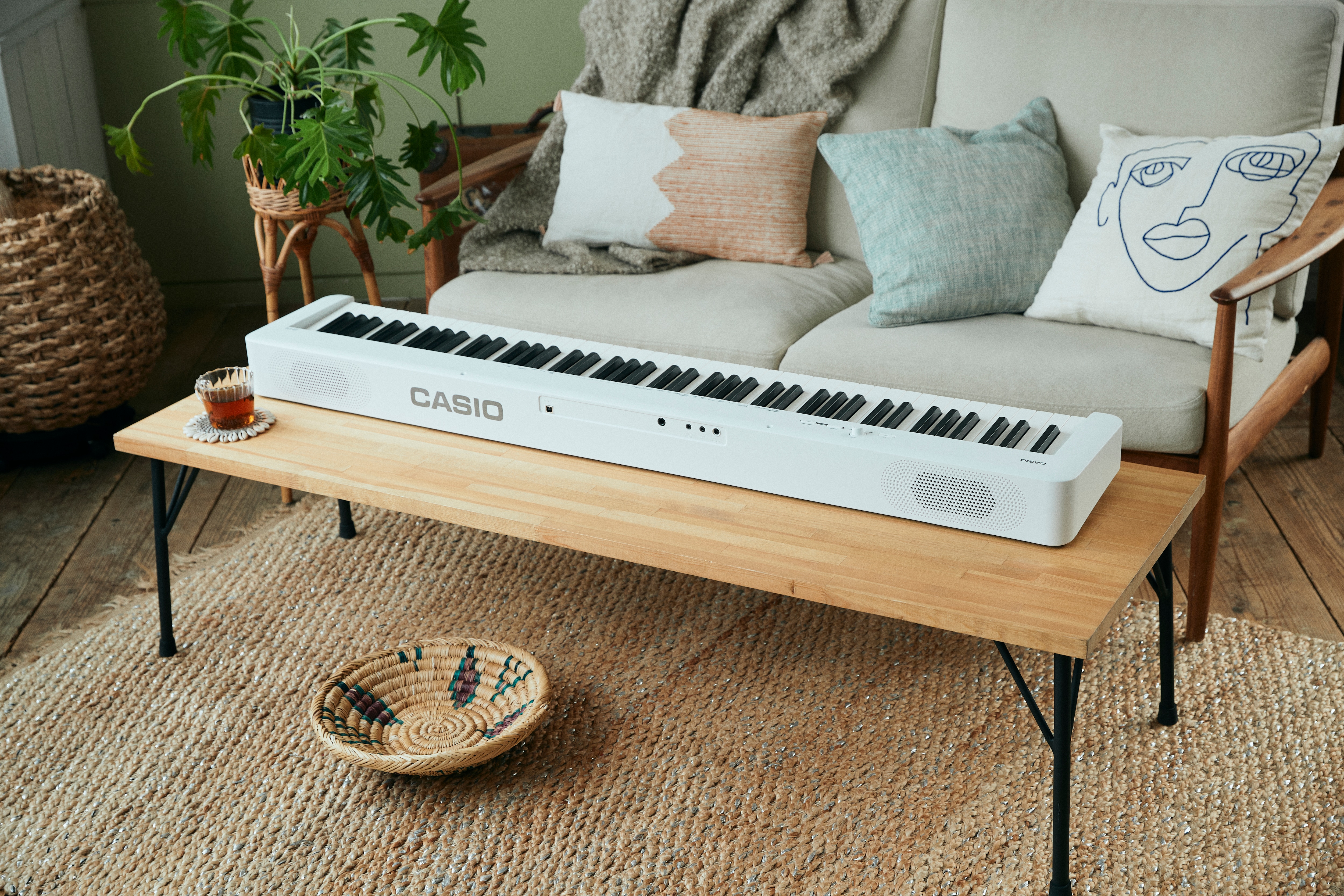 Take the P.A. System With You
The CDP-S110 is a self-contained personal sound system with two 4.72" x 2.36" oval speakers powered by twin 8-watt onboard amplifiers. There's also a multi-use output jack that accepts a set of headphones for private performances, or it can be used to send the CDP-S110 signal to an amplifier when you want to jam with other musicians and need more volume.