Allora ATS-550 Paris Series Tenor Saxophone Silver Plated Silver Plated Keys
Allora ATS-550 Paris Series Tenor Saxophone Silver Plated Silver Plated Keys
Q&A
|
Item #:

1500000283529
POS #:115575839
6-month special financing^ + $156 back in Rewards**
Learn More
Lease-To-Own Purchase Options
Learn more
Open Box(2) starting at

$2,167.99
Style:
Silver PlatedSilver Plated Keys
Save on orders $199+ and get expert advice from a Gear Adviser
Gear Specialist
Bundling
Musician
Need Help?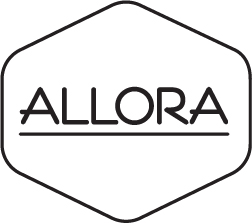 Description
Allora Paris Series instruments provide professional quality and features at an affordable price. These fully professional instruments with features like full ribbed construction, metal resonators, and Pisoni deluxe pads, are perfect for advancing students, adult enthusiasts, and professional musicians.




Features
Range From Low Bb to High F#

Fully Ribbed Construction

Upper an Lower Stack Adjustment Screws
Adjustable Thumb Rest
Pisoni Deluxe Pads
Metal Resonators
Available In Gold Lacquer, Or Silver Plated
Accessories included: Professional Hard Rubber Mouthpiece, Ligature, Padded Neck Strap, Polishing Cloth
Fabric Covered, Plush Lined Case With Two Exterior Pockets, and Back Pack Straps
3 Year Limited Warranty
Be the first to know about exclusive offers, tips and more.
Thank you for signing up!
Connect With Us
Choose Country
United States