Sterling Audio SP150/130 Studio Condenser Microphone Pack
(21)
|
Q&A
|
Item #:

1500000051735
POS #:113316855
6-month special financing^ + $2 back in Rewards**
Learn More
Save on orders $499+ and get expert advice from a Gear Adviser
Gear Specialist
Bundling
Musician
Need Help?

Description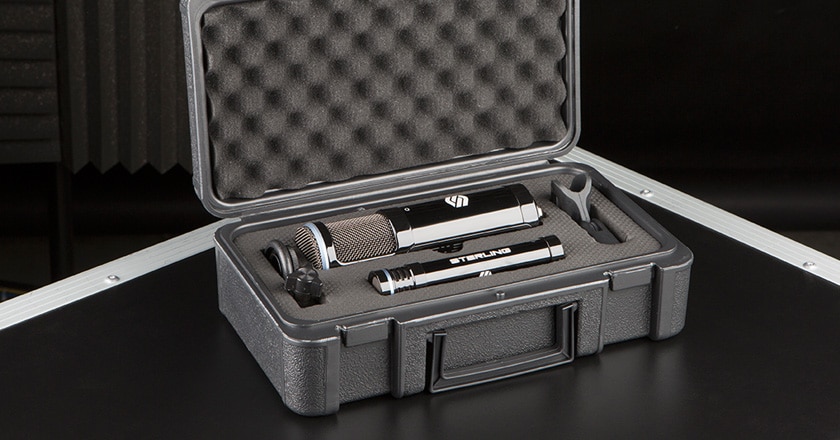 A versatile two-microphone set with mic clips and carry case
Together, the SP150 and the SP130 cover a wide range of recording situations making this a perfect starter kit to kick off your studio mic collection. The pair of mics come with one HM-2 mic stand mount, HM-3 mic clip and a custom carry case. The carry case boasts a heavy-duty plastic exterior and a padded interior to protect your microphone while in transit anywhere.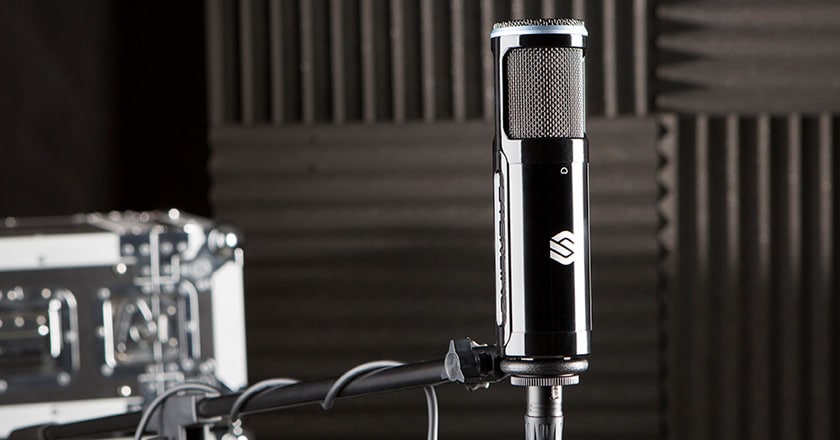 A versatile mic with professional features and tone
The Sterling Audio SP150 Condenser Microphone is a great solution for recording versatility—ideal for vocals, speech, guitars, drums, and instruments. The side-address SP150 delivers articulate and detailed vocal, instrument and speech recording. It is a Class-A FET cardioid condenser with a frequency response of 20Hz to 20kHz and 136dB maximum SPL.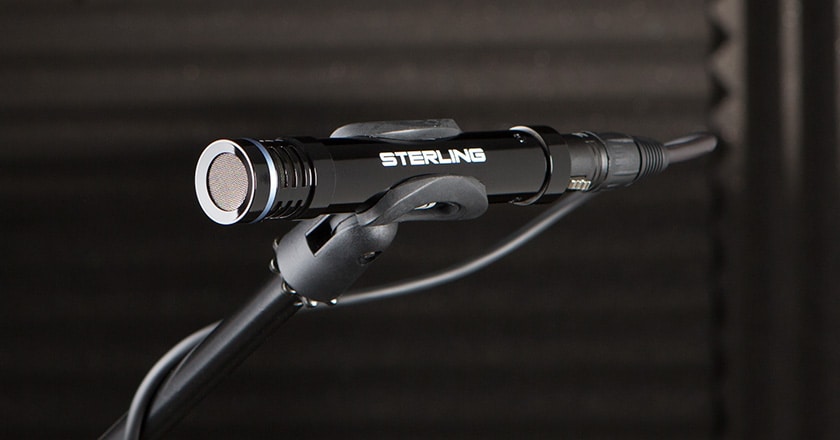 Capture fast transients with detail and clarity
The SP130 instrument mic captures fast transient instruments with outstanding clarity, while eliminating unwanted bleed with the focused isolation of its cardioid pickup pattern. Like the SP150, the SP130 is a versatile mic that'll work great for recording snare drums, acoustic guitars, amps, brass, woodwinds and even banjos.
Features
Side-address and end-address condenser mics, mounts and case
Versatile recording of vocals, speech, guitars, drums and instruments
SP150: Detailed and articulate vocal, speech and instrument recording
SP130: Defined, focused instrument, percussion and overhead/room recording
High volume handling: 136dB SPL
Requires phantom power
Captures fast transients with outstanding clarity
Includes hard mic clip and zippered carry case
Requires phantom power
WARNING: This product can expose you to chemicals including Ethylbenzene, which is known to the State of California to cause cancer, and Toluene, which is known to cause birth defects or other reproductive harm. For more information go to www.P65Warnings.ca.gov.
Specs
SP150
Circuit Type: Class-A FET
Polar Patterns: Cardioid
Frequency Response: 20 Hz–20 kHz
Sensitivity: 5mV/Pa
Maximum SPL: 136dB
Equivalent Noise: < 28dB SPL
Typical Load Imp.: >1,000 ohms
Output Source Imp.: 200 ohms transformerless
Dimensions: 7.1" long, 1.9" max diameter
Weight: 1.0 lb.
Power: 48V phantom powerSP130
Circuit Type: Class-A FET
Polar Patterns: Cardioid
Frequency Response: 20Hz–20kHz
Sensitivity: 5mV/Pa
Maximum SPL: 136dB
Equivalent Noise: < 28dB SPL
Typical Load Imp.: >1,000 ohms
Output Source Imp.: 200 ohms transformerless
Dimensions: 5.4" long, 1.0" max. diameter
Weight: 3.1 oz.
Power: 48V phantom power