Phil Jones Bass Cab 27 200W 2x7 Bass Speaker Cab
(7)
|
Q&A
|
Item #:

1500000222346
POS #:114417769
6-month special financing* + $16 back in Rewards
Learn More
Lease-To-Own Purchase Options
Learn More
Get amp and effects pedal help from an expert like Duane
Need Help?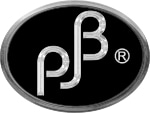 Description
The Phil Jones Bass Cab 27 is a two-way, compact, high-performance bass-instrument loudspeaker.

It features two proprietary PJB 4 ohm 7-inch drivers wired in series (8 ohm total). These units are specifically designed to handle high power levels of bass frequencies with extremely low distortion. A proprietary 3 inch (magnetic liquid-cooled voice coiled) cone tweeter augments the high-frequency extension making this loudspeaker truly extended range. The magnetic liquid is situated and locked in the magnetic gap and provides cooling of the voce coil, increasing the focus of the magnetic field onto the voice coil and also provides liquid damping. The result is a tweeter that has greater dynamic range, lower distortion and smoother frequency response.

The Cab 27 tweeter crossover has minimum phase shift so the tweeter blends in seamlessly with the 2x7" speakers, making it more musical like your instrument and less like a loudspeaker.

In fact, the Cab 27's frequency response is so smooth; it can easily double up as a vocal monitor or as a music playback speaker.

The bass drivers can move so much air that conventional vents would not work. The PJB dual vent system was designed to allow extremely high air velocities without causing distortion. Typically when vented speakers are driven to their highest acoustic output levels, considerable amounts of air move in an out through the vents and by carefully designing a hyperbolic vent aperture at both ends of the
elliptical tubes, the air flows through more smoothly, creating less air turbulence noise. The result is cleaner sounding deep bass.

The cabinet is solidly constructed with panels of plywood and medium density fiberboard. Giving the enclosure far less vibration and making it rigid and lightweight. Rigid cabinets give tighter and more accurate sounding bass. The Cab 27 is protected by heavy duty vinyl and carpet and has a "kickproof" shock mounted steel grill. A heavy duty recessed handle on top allows for easy carrying. The cabinet has 8 rubber feet to ally the cabinet to be used vertically or horizontally.

This speaker is tiny by bass amp standards, yet it is fully capable of handing 5-string bass fundamentals right down to the low B string. The vent loaded cabinet is specifically tune by using multiple loudspeaker analysis programs to reduce cone movement at the lowest frequencies and increasing low-frequency output.

Specs
Power handling: 200W
Speakers: 2x7"; 3" tweeter
Impedance: 8 ohms
Connectors: 2 x Neutrik Speakon NL4: (1 input, 1 link out to another
cabinet)
Frequency response: 30 Hz to 25 Khz
Finish: Black Carper and vinyl sides
Dimensions: 16.5" x 13" x 12.5"
Weight: 29 lb.