Description
The CHAUVET DJ GigBAR Move + ILS takes your lighting game up more than a single notch. More than just a five-in-one lighting solution with moving heads, LED washes, strobes, derby effects and an RGB laser, this fixture features a CHAUVET DJILS (Integrated Lighting System) controller, making it the brain of a wireless, coordinated lighting setup. This expandability extends to an unlimited number of separate ILS-compatible fixtures, so it's easier than ever to grow your show.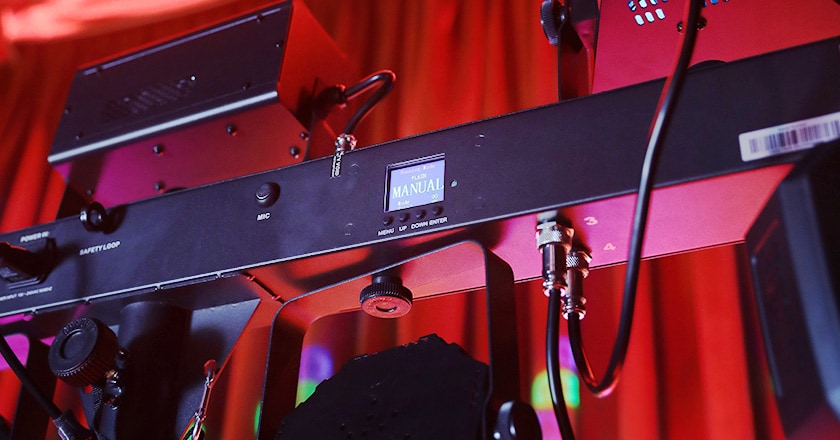 ILS—the Heart of Your Lighting System
The GigBAR Move + ILS contains the brain of a CHAUVET DJ D-Fi wireless DMX system that also coordinates the light show across multiple fixture types. Imagine simply being able to add a new moving head or LED wash and have it instantly sync up with the color and movement of your other ILS-compatible fixtures, with no need for programming or trying to find the right DMX channel. The power to expand or contract your show to match the size and shape of a venue without the need for reprogramming is a huge time saver, and the formula for greater audience engagement and enthusiasm.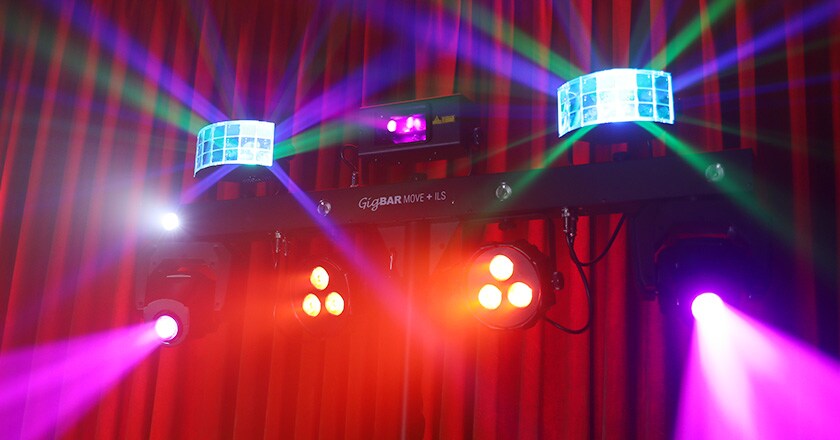 Shed a Little (or a Lot) More Light
The original GigBAR Move was already incredibly versatile, but the upgrades CHAUVET DJ has put in the GigBAR Move + ILS really up the impact. The new 32W LEDs in the moving heads are five times more powerful than the original, and CHAUVET's Totem Mode keeps them focused on the dance floor or stage. The RGB laser adds new color and impact to the show. The moving heads also feature separate color and gobo wheels. The color wash PARs feature three 6W RGBAW+UV LEDs for a spectacular range of color-mixing effects. Derby effects have four pairs of red, green, blue and white 6.5W LEDs, and four 5W cool white LED strobes round out the mix.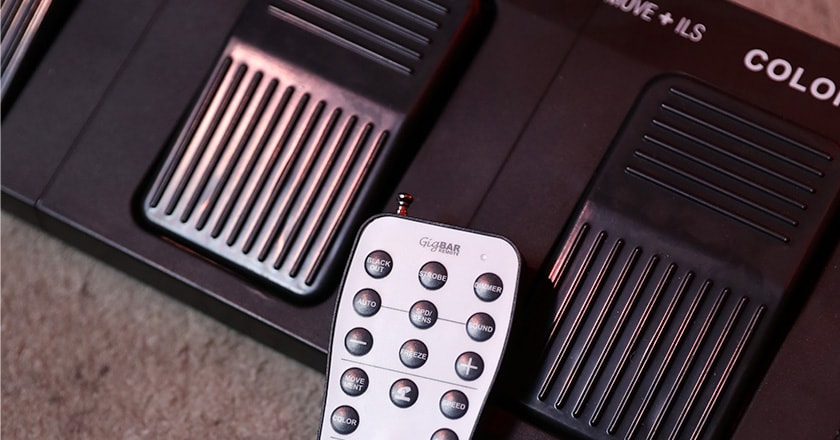 Setup Is Simplicity Itself
Since CHAUVET DJ designed the GigBAR Move + ILS as a pre-mounted system, setting it up is a breeze. Just pull it from its gig bag, put it on the included tripod stand, raise it to the height you need, connect power and you're ready to go.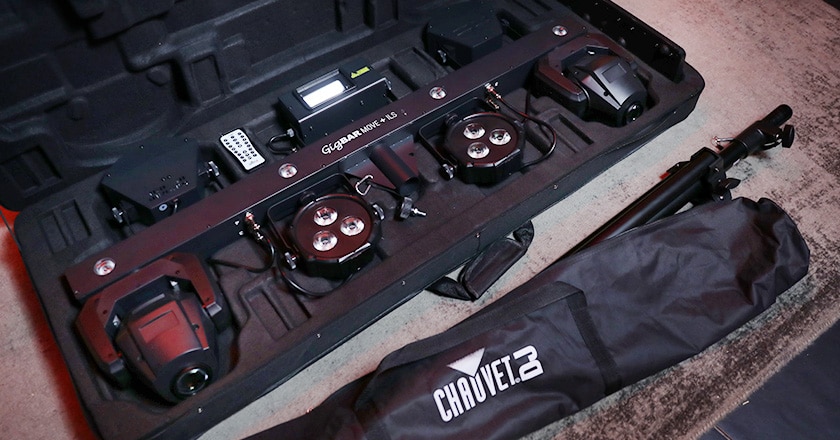 Full Control Is Yours
While the GigBAR Move + ILS easily runs in standalone or sound-activated automatic mode, the real fun starts when you take advantage of the included wireless footswitch and/or RF remote. This remote, using radio frequencies rather than infrared (IR), no longer requires line-of-sight positioning to control the fixture. So, even if you're running in an automatic mode, you can instantly take control of the system from wherever you may be in the room. Talk about having the best of both worlds.
Evolve Your Lighting
Whether you've been running lighting at your shows for a while, or are just getting started with lighting effects, the CHAUVET DJGigBAR Move + ILS gives you a spectacularly strong base on which to build. You can start small and simple—with one or two fixtures, adding more ILS-compatible units as your needs grow—with confidence that you'll always have easy setups and be in complete control.