Have Mercy on a Picker 
You've got your guitar plugged in and you're ready to roll. The chords are finally second nature and you can nearly pick out "Little Wing" with your eyes closed. But there's an ever-present issue looming: The dang thing is killing your fingers and it won't stay in tune. Have no fear, your hard work is not for naught. The solution to this common problem is incredibly simple and right at your fingertips (literally)—you need a setup! (Opens in new window) 
Much like owning a Bugatti Chiron (not that I know about those things), your guitar needs occasional maintenance. A good setup is the most common and overlooked answer to your problem—it will settle your frustrations and get you back to waking up those nosey neighbors. There are zillions of reasons to get a setup for both acoustic and electric guitars, but here are the most common: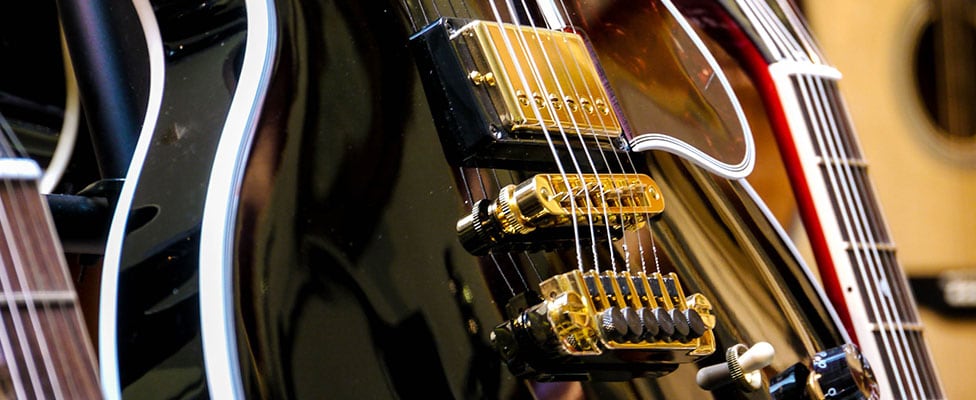 Buzz 
A buzzing guitar is nobody's friend and setups dramatically help. Guitars buzz for a variety of reasons—more times than not it's because your nut (that little piece of bone at the end of your fingerboard) and/or saddle is either too tight (and pinching the string) or too loose. 
Another symptom is that your action (aka: string height) is dropped too low to party and is now catching too hefty a buzz for anyone's liking. These are fairly easy issues to spot—just take a look. Setting up your guitar will remove the buzz and you won't even need to hydrate. 
Tuning/Intonation  
Ever been shredding your face off but nothing seems to sound right? You double check to make sure that you're in tune, but it still sounds like you may have eaten the brown acid? If that's the case, you're likely looking at an intonation issue. Here's how to check: 
1. Tune the guitar so it sounds spot on when played open (without any notes being fretted) 
2. Fret the octaves of each respective string individually at the 12th fret and pick the single note out 
3. If the notes sound off, then Angelica Houston, we have a problem 
Playing in tune is a must—you'll feel confident, relaxed and let's face it, it'll be easier to show off those sweet licks.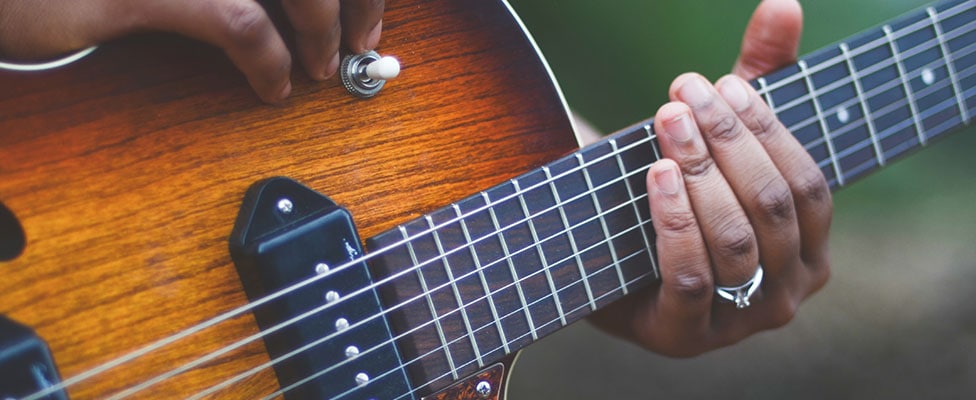 Comfort 
Your git-fiddle should always be fun to rock out on. Yes, playing can be taxing and you'll develop those unsightly calloused digits at some point, but it shouldn't always be uncomfortable. Along with adjusting your string height for buzz and intonation purposes, it can also help each player find their own Chi on the strings. If you can't play comfortably then why are you playing at all? 
If you feel like any of these issues need a quick fix, don't fret (zing). A setup is wickedly simply. Swing by your local Guitar Center to have one of our certified Guitar Center techicians dial in your guitar so you can get back to dialing in your sound. There are plenty of setup options, too—from a simple 22-point setup to a full-on spa treatment that'll make your fretboard feel like smooth, silky butter.