Sterling Audio S402 Studio Headphones With 40 mm Drivers
(26)
|
Q&A
|
Item #:

1500000357206
POS #:117485177
6-month special financing^ + $3 back in Rewards**
Learn More
Save on orders $199+ and get expert advice from a Gear Adviser
Gear Specialist
Bundling
Musician
Need Help?
Sterling S402 Studio Headphones

Description
Sterling Audio S402 studio headphones were specifically designed for comfortable and detailed monitoring during long listening sessions, whether in the studio or at a live DJ performance. But they're just as great chilling out while listening to your favorite tunes. The transparent, detailed soundstage is produced by ported 40 mm drivers for accurate reproduction that remains expansive, lush and warm. The S402's closed-back, over-ear (circumaural) earcups don't just isolate you from room sounds and other annoyances that hinder critical assessments while recording and mixing—they reduce bleed in the studio while helping provide excellent bass response. The padded leather headband and ear cushions are cozy and near imperceptible—even after hours of concentrating on a mix. If you're a "one-ear-off" performer while singing or DJing, the S402 accommodates your style with 90° rotatable earcups. These headphones fold up for easy transport in crowded gig bags, and utilize a removeable, easily replaceable audio cable with a secure twist lock as well as replaceable ear cushions that simply snap on and off. The S402 studio headphones are loaded with professional features, and all at a price that will almost make you as happy as winning a Grammy.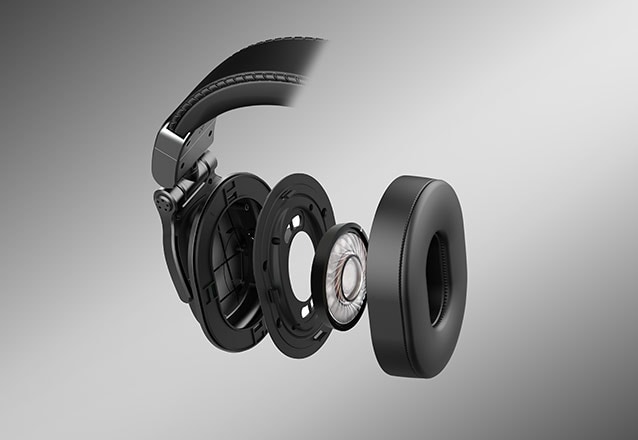 Enhanced Low-End Response
The S402 studio headphones boast efficient 40 mm drivers, which produce taut, pleasing bass, with an exceptionally wide 15Hz–24kHz frequency range. Accurate low-end response is essential for critical listening—especially when you are trying to craft mixes that translate perfectly to different playback systems. One of the deadly mix miscues can occur when a set of headphones can't precisely reproduce the low end in your tracks, and you overcompensate by boosting bass frequencies. The result is muddy, indistinct or overly boomy lows, and that can be a mix killer. It's not just the 40 mm drivers that deliver the goods for evaluating frequency spectrums. The S402 headphones are designed with everything working in tandem to produce clarity, detail and transparency—from the copper-clad aluminum-wire voice coils to the ported audio chamber to the closed-back earcups that help focus your ears on the job at hand.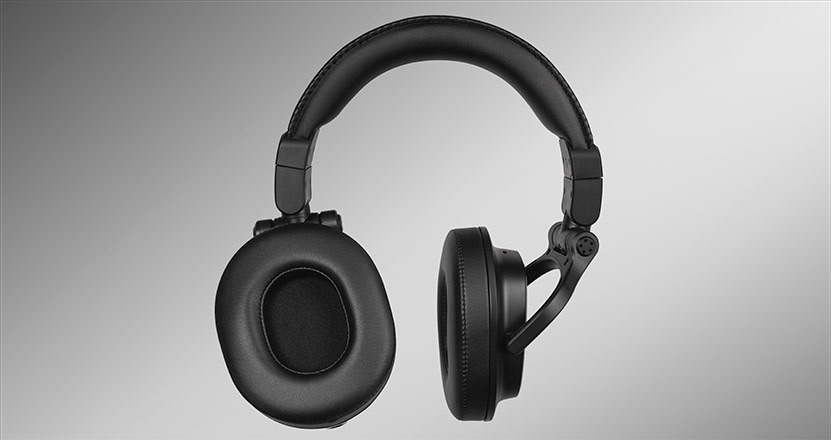 Rotatable Drivers
Although sonic isolation is excellent when you wear both of the S402's closed-back earcups, not everyone wants total isolation all of the time. This is why each earcup of the S402 can rotate 90º backward or forward to accommodate different monitoring approaches. A DJ will often want to cue up and beat match an upcoming track to the one currently playing to the audience through the house sound system, as well as their own monitor speakers. The one-ear-off technique is critical for hearing both signal feeds simultaneously. In addition, many vocalists prefer to hear their performance "in the room," rather than completely isolated in their headphones. Simply removing one earcup lets singers hear their voices naturally, as they listen to the track they are working on in the other earcup. In both instances, the flexible design of the S402 means you never have to pull off one side of a headphone to the back of your head—a move that is often unwieldy, uncomfortable and not very secure as you bob your head to the music.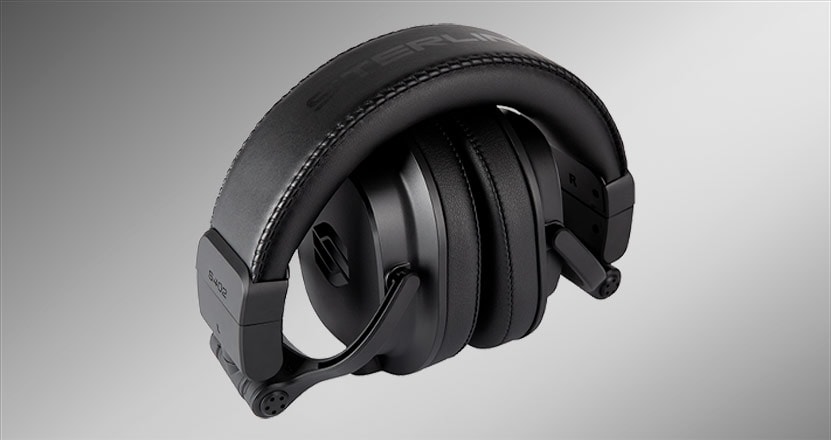 Folds Up for Easy Transport
It may seem like a small thing, but portability is key when you're packing up for a show or studio session. For example, trying to find space in a case that's already packed with gear can be frustrating, and it's not always comfortable wearing headphones around your neck while carrying the rest of your rig. The S402 studio headphones fold up easily into a space-saving shape, and can usually be fit into the storage pockets of guitar and bass gig bags, multi-pocket laptop cases, backpacks and even a large coat pocket. Perhaps even more important, the S402 is built tough for the rigors of constant transport and use, designed to ensure the S402 can withstand the thousands of times the headphones will be folded up and unfolded. An added bonus is that if the ear cushions ever tatter and fray from constant use, they can easily be removed and replaced.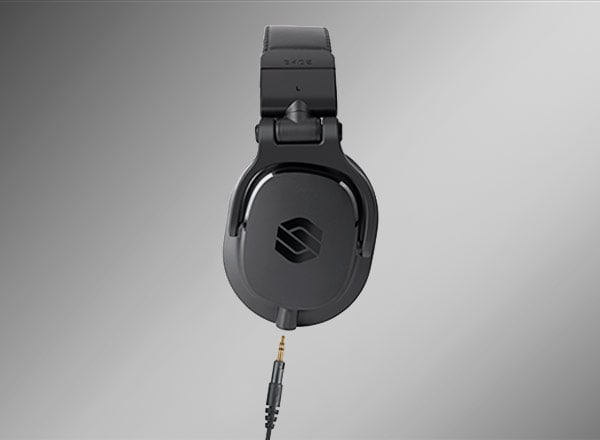 Handy Detachable Cable
Headphones with attached cables often add unnecessary girth, making it difficult to fit them into tight spaces. The longer the cable, the more room you'll need to pack away the headphones. The S402 studio headphones come with a detachable, braided-nylon cable that can be stored elsewhere—or positioned around other gear—when your gig bag is short on space. When you put everything back together, a twist lock ensures you won't accidentally detach the cable from the headphones when shifting your listening position or jumping up for some dance moves. Headphone cables are also subject to a lot of wear and tear, and even the most bulletproof cables can eventually succumb to buzzes, hum and erratic signals. The detachable cable on the S402 means that if that day comes, you can simply replace the cable and keep on rocking as if nothing ever happened.
Features
40 mm drivers with advanced soundstage for superior sound reproduction with increased low-frequency response
Foldable design for convenient transportation and storage
90º of swivel movement in each direction, covering 180º of total movement
Circumaural design fits over the ear for comfort and isolation
Detachable headphone cable with twist lock
Removable, replaceable and lockable ear cushions
WARNING: This product can expose you to chemicals including Di(2-ethylhexyl)phthalate (DEHP), which is known to the State of California to cause cancer, and Di-n-hexyl phthalate (DnHP), which is known to cause birth defects or other reproductive harm. For more information go to www.P65Warnings.ca.gov.
Specs
Type
Ear coupling: Over ear
Operating principle: Closed-back, Dynamic
Primary application: Studio monitoring
Secondary application: Everyday musical enjoyment
Audio
Frequency response: 15Hz–24kHz
SPL: 101bB
Driver size: 40 mm
Magnet Type: Neodymium
Driver Voice Coil: OFC (Oxygen Free Copper)
Impedance (@1KHz): 32 ohms
Maximum Input Power: 60 mW
Other
Cable type: Straight, Removable
Cable Length: 8'
Connector: 1/8" with 1/4" adapter