Great Ways To Get Sound Advice:

Call: (866) 498-7882
5 a.m. ‐ 9 p.m. PST, 7 days a week

Guitar Center, Inc.
P.O. Box 7479
Westlake Village, CA 91359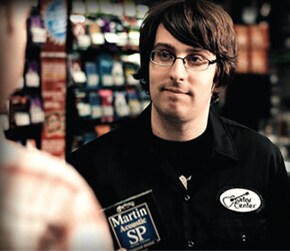 Free Advice
Never Sounded
So Good
Tweet Your Music Gear Question To:

Got questions about gear? Just tweet your question to @GCSoundAdvice and get an answer from somebody who knows music gear inside out‐one of our thoroughly trained, certified experts. Plus, follow @GCSoundAdvice and you may discover the questions you didn't know you needed to ask.

Tweets about "@GCSoundAdvice OR #GCSoundAdvice"