Description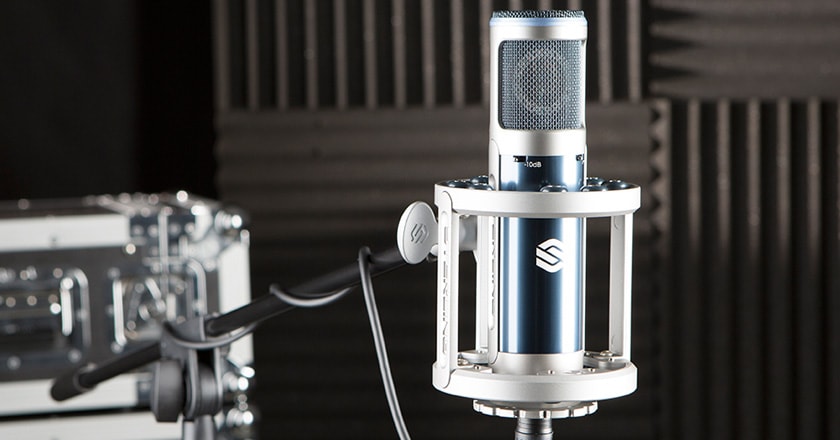 A multi-pattern condenser
The Sterling Audio ST159 Multi-Pattern Condenser Microphone delivers a wealth of recording features that makes it a versatile mic for any collection. It delivers a warm, smooth and articulate sound, along with a full-frequency range and extreme volume handling. On the back of the microphone is a switch to change the microphone's polar pattern: choose between a cardioid, omnidirectional, or figure-8, depending on your recording needs.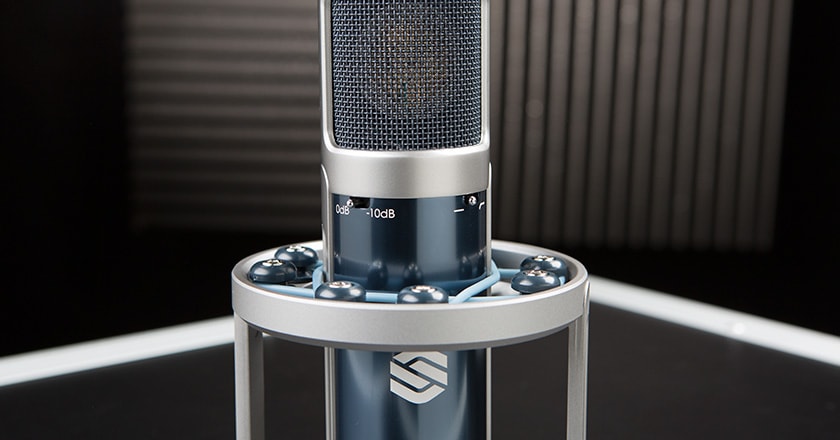 More headroom without the hum
With a switchable high-pass filter and attenuation pad, the Sterling Audio ST159 Large-Diaphragm Condenser Microphone provides additional versatility in the recording studio. Its 1" large-diaphragm design delivers detailed and articulate sound, while its hand-assembled capsule and custom-wound transformer capture incredible smoothness and warmth.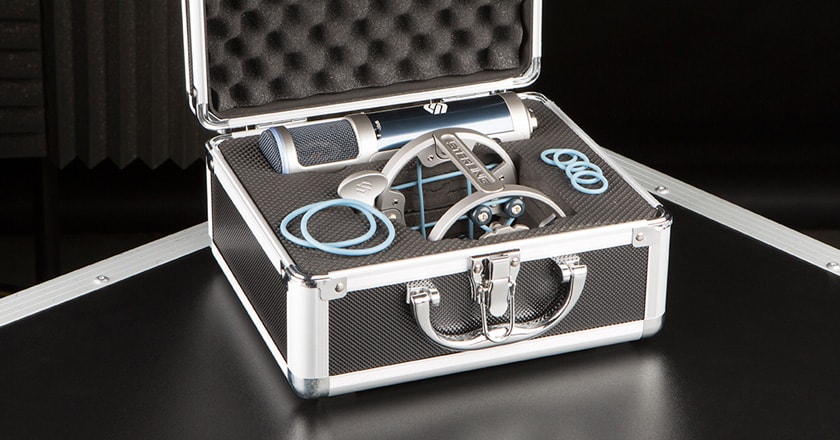 Protect your investment
The ST159 also comes in a rugged flight case with an aluminum exterior and padded interior. Inside the case, there is enough room for both the microphone and the shockmount, giving you the portability and protection to record anywhere inspiration strikes.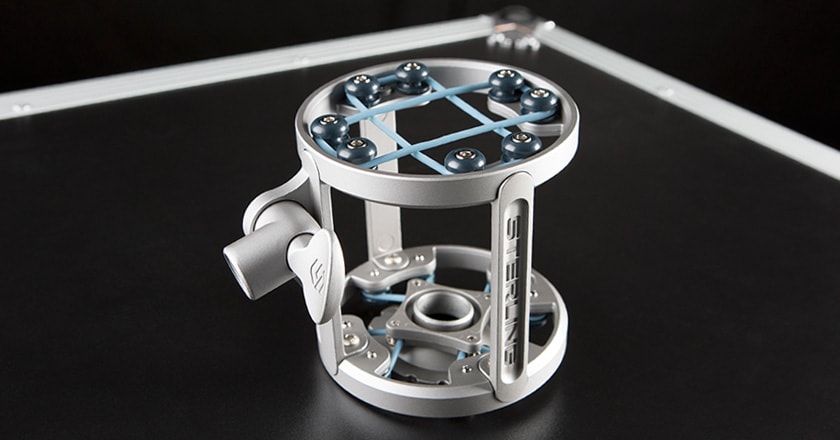 A shockmount for any recording application
Included with the ST159 is a premium metal band-suspension shockmount and aluminum carry case. The Sterling SM8 Microphone Shockmount isolates the ST159 from unwanted ambient rumble, vibrations and other noises.
Features
Flexible pickup patterns: cardioid, omni and figure-8
Warm, smooth and articulate vocal, instrument and speech recording
Switchable high-pass filter and attenuation pad
Full frequency response: 20 Hz–20 kHz
Extreme volume handling: 144dB SPL
Precision 1" diameter, 3-micron diaphragm with disk resonator
Hand-assembled capsule, custom-wound transformer, Class-A circuit
Includes SM8 premium shockmount and aluminum carry case
Requires phantom power
Specifications
Circuit Type: Class-A FET
Polar Patterns: Omni, Cardioid and Figure-8
Frequency Response: 20Hz–20kHz
High-Pass Filter: 75Hz, 12dB/octave
Attenuation Pad: -10dB
Sensitivity: 32mV/Pa
Maximum SPL: 144dB (134dB without pad)
Equivalent Noise: 22dB SPL
Typical Load Imp.: >1,000 ohms
Output Source Imp.: 200 ohms, transformer isolated
Dimensions: 7.7" long, 1.9" max diameter
Weight: 1.3 lb.
Power: 48V phantom power