Description
The JBL PRX ONE is an all-in-one portable line array with a sound that takes your performance and creativity to the next level. Ideal for anyone from DJs and acoustic performers to full bands and presenters, the compact PRX ONE features a vertical array of twelve 2.25" drivers that deliver consistent, even projection to fill practically any space. Aside from cranking out a best-in-class SPL of 130dB, this easy-to-assemble JBL column speaker also provides a built-in 2,000-watt Class-D amplifier. A 7-channel digital mixer with intuitive controls allows users to quickly dial in presets specifically suited for a variety of scenarios, including spoken word applications, small venues and home entertainment. And if that's not enough, the PRX ONE also features onboard Lexicon and DBX effects processing accessible via the included remote Pro Connect app. A powerful yet lightweight solution for a variety of performance applications, the JBL PRX ONE is available now at Guitar Center.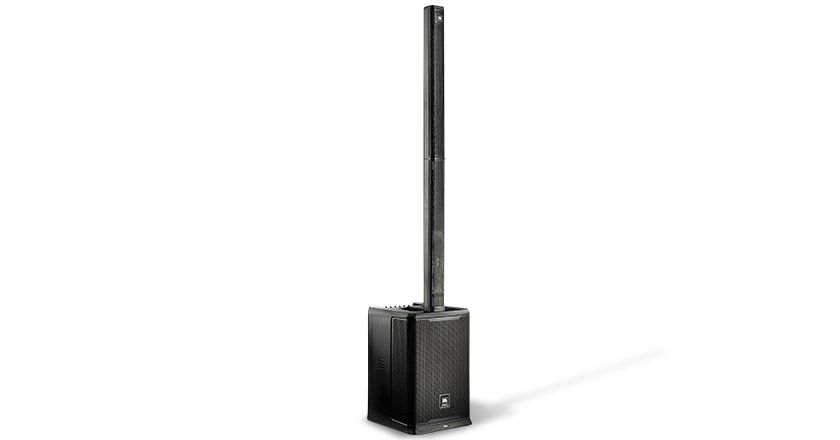 Deliver Front Row Sound to Every Seat in the House
The JBL PRX ONE portable line array features a column with twelve 2.5" transducers that project from the front of the room to the back wall, and quite possibly beyond. The speakers utilize JBL's AIM technology to ensure balanced coverage in nearly any environment. A 12" bass-reflex woofer also extends low-end response to 35Hz.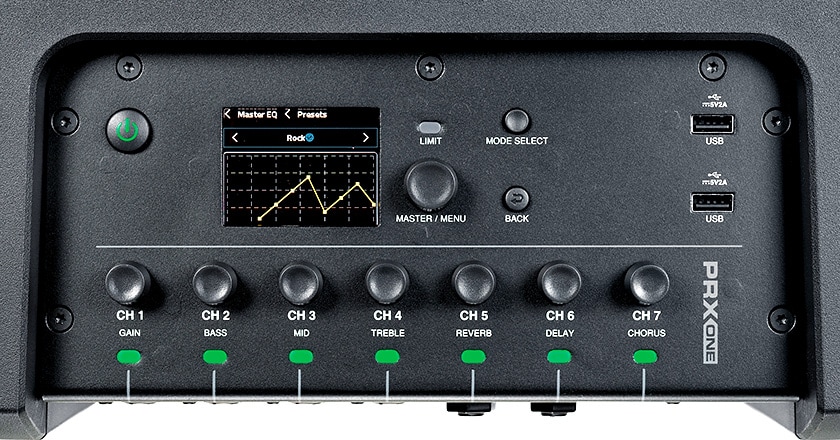 No Outboard Gear Necessary
With Lexicon effects onboard as well as treble, reverb, delay and chorus, you won't need to worry about lugging around any extra gear to add some spice to your sound. The PRX ONE's 7-channel digital mixer allows you to easily access and adjust these effects with a dual operating mode, channel strip mode and mix mode. Each channel also includes DBX processing for feedback suppression, gates, compressors and more.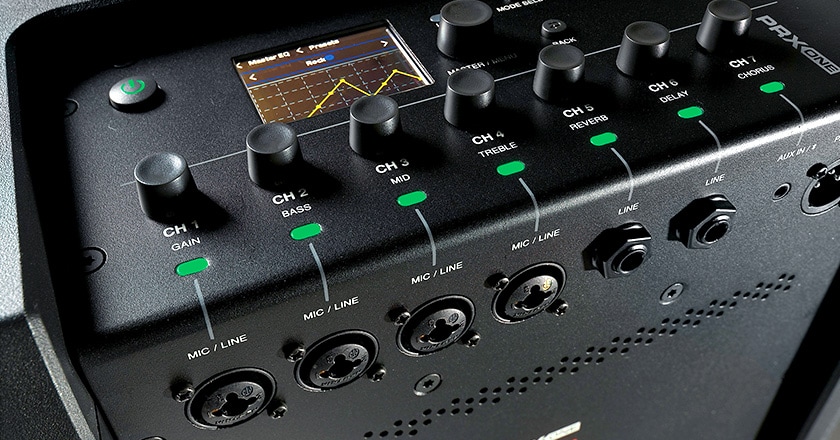 Get Mixing Desk Quality Audio
The JBL PRX ONE features four mic inputs that supply constant frequency bandwidth, even when gain is cranked to the max. PRX ONE's 2,000-watt Class-D amplifier with power factor correction delivers clean, stable power through various voltages, ensuring longevity of components and reliable operation anywhere.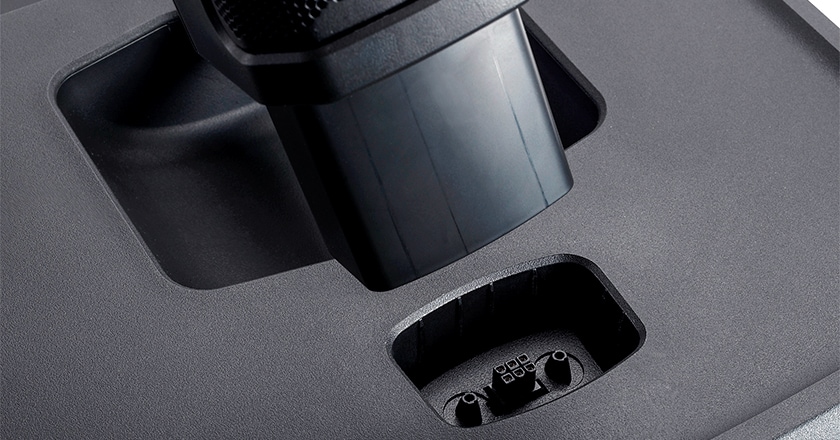 Get Set Up Fast
It's never been easier to sound your best anywhere, thanks to the easy portability of the PRX ONE. This powered speaker can be used in both portable applications and fixed installations. Simply detach and mount the PRX ONE array separately from the subwoofer, using an optional mounting accessory.
The JBL PRX ONE portable line array goes the distance for artists looking to expand their capabilities. With a huge range of sound, a robust built-in amp and a comprehensive set of onboard effects, the PRX ONE is more than just a speaker. The system is housed in a durable shell that's rugged enough for the most demanding gigs, yet discreet enough to complement any sound reinforcement scenario.