Description
The Harbinger VARI V2308 powered speaker delivers high-fidelity sound and remarkable convenience. Crafted from high-quality audio components, it provides 400W of amplification through two drivers: an 8" driver for low frequencies, and a 1" compression driver for the high end. Onboard DSP enhances sound and allows for EQ adjustment. Each speaker connects up to five sources at once with the built-in stereo mixer: dual guitar/mic/line inputs, balanced stereo inputs, plus Bluetooth and AUX. Smart Stereo can link a pair of units for unified audio and control. Guitar Center recommends pairing the VARI V2308 with compatible speakers and subwoofers for flexible, streamlined live sound.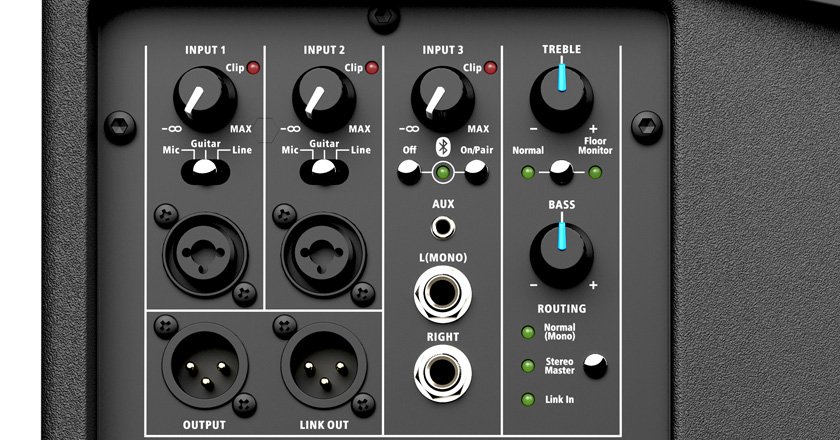 Built-in Stereo Mixer With Bluetooth
The VARI V2308 speaker has a versatile mixer that makes all inputs available at once. It's a flexible option for all kinds of users. Solo musicians and small groups can plug in a couple mics or instruments, along with a stereo keyboard or electronics, and still have AUX and Bluetooth input as well. Or, for larger setups and bands, just connect an external mixer through the balanced stereo inputs.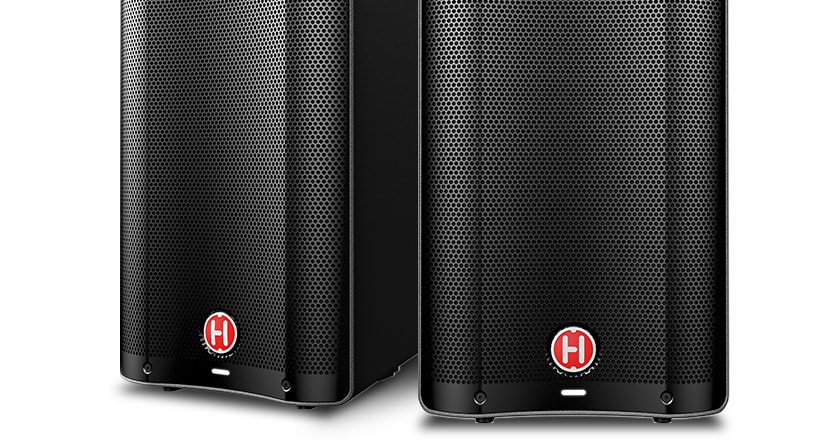 Link a Speaker Pair With Smart Stereo
Link a pair of VARI 2300 Series speakers with a single connector using Smart Stereo. This creates optimal audio routing and unified control. Just connect all the inputs to the first speaker, then run a mic cable to the second speaker via the dedicated link output. The first speaker will set all volume and tuning for the pair, making true stereo setups a breeze. And the output jack is still available, so you can easily add a subwoofer to this setup, or send a mono audio feed to another sound system.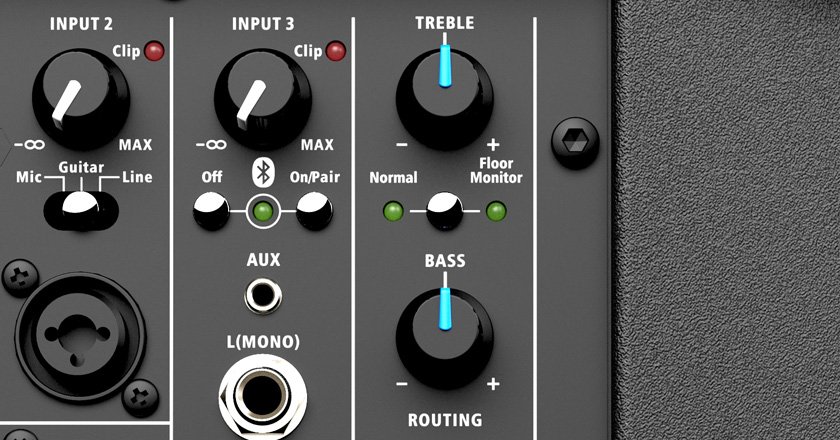 DSP Voicings With Bass and Treble Adjustment
Built-in DSP makes it easy to get the right sound for the situation. Select a voicing, and the DSP will adjust the EQ to suit either normal or lay-flat floor monitor use. Bass and treble controls allow fine-tuning of the DSP. Behind the scenes, the DSP manages the full bandwidth of frequencies, while a transparent limiter ensures ideal sound quality and system protection at maximum volume.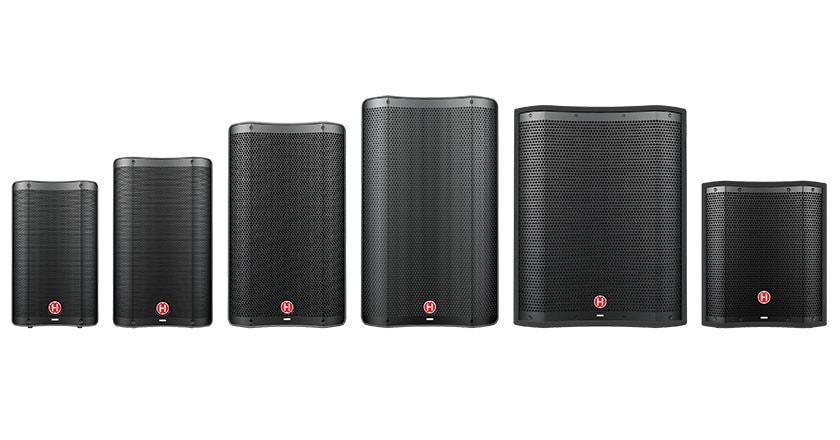 VARI V2300 Series Speakers and Subwoofers
The V2308 belongs to the VARI series of speakers and subwoofers, available in a range of sizes. Due to DSP and Smart Stereo linking, the series makes it easy to create a complete live sound system that works seamlessly. The powered speakers can handle PA and floor monitor duties. The powered subs round out the low frequencies and provide high-impact bass, with precise crossover and a DSP limiter. Mix and match speakers from the 2300 Series for a flexible, well-balanced Harbinger system of your own.
Features
Powerful Audio Performance
Custom 8" driver delivers 400W of Class-D amplification
High headroom and low distortion for outstanding clarity and impact
DSP-powered crossover and full-bandwidth frequency management for extremely accurate, high-fidelity sound
Select between DSP voicings to use as a PA speaker or floor monitor
Easily adjustable bass and treble via DSP tuning
Transparent, dynamic DSP limiter for ideal sound quality and system protection at maximum volume
Built-In Mixer
Connect up to five input sources at once
Two mic/guitar/line combo inputs
One stereo pair of 1/4" line inputs
Bluetooth audio input for streaming and backing tracks
One stereo 1/8" AUX input
Bluetooth Connectivity
Connect and stream audio wirelessly
Use with smartphone or any other Bluetooth audio source
Less cabling minimizes wire clutter
Smart Stereo
Connect a pair of VARI V2308s with Smart Stereo performance
Requires only one mic cable between speakers
Dial in the volume and tone for both speakers from the master unit
Versatile Placement
Works as either a PA speaker or floor monitor, with DSP presets for both
Can easily mount on an elevated PA stand or rest on its side, wedge-style
WARNING: This product can expose you to chemicals including Lead, which is known to the State of California to cause cancer, and Cadmium, which is known to cause birth defects or other reproductive harm. For more information go to www.P65Warnings.ca.gov.
Specifications
Speaker Configuration
Active/passive: Active
Type: 2-way
LF driver: 8"
HF driver: 1"
Power
Amplifier class: D
Wattage: 400W
Mixer/preamp: Yes
Audio
Frequency response: 65Hz–20kHz
Max SPL: 118dB
Inputs
XLR: 1
LINE: 3 (2 mono, 1 stereo)
NST: 2
AUX: 1
Bluetooth: Yes
Outputs