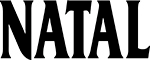 Description
The Standard Series Bass Drum Pedal comes from the same design concept as the Pro Series Pedal, but at a more affordable price.

It is lighter weight, without compromising build strength; this makes transporting it less of a hassle and easier on your back.

It has the same cam options, fast or smooth, and the same self levelling hoop clamp. It also gives you the ability to adjust the beater angle independently from the cam, just like the Pro; adjusting the beater arc allows you greater control of your performance.
Features
Smooth and fast cam
Fully adjustable
Self levelling hoop clamp
Non slip footplate
Steel driveshaft