Mahalo Skull Ukulele Soprano Black
Mahalo Skull Ukulele Soprano Black
(1)
|
Q&A
|
Item #:

1500000298691
POS #:115719148
6-month special financing* + $2 back in Rewards
Learn More
Expert advice from Gear Advisors, like Sarah
Gear Specialist
Bundling
Musician
Need Help?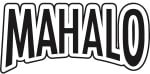 Description
The skull model soprano ukulele features its innovative up-side-down body in the shape of a skull; crackled bone finish paint work, and a coffin shaped headstock completing the unique design.
Specs
Body: Sengon – Skull Shape
Neck: Jabon
Fingerboard Mahogany
Bridge: Mahogany
Headstock: Coffin Shape
Frets: 12, Nickel
Machine Heads: Vintage, Gold Plated.
Strings: Aquila Super Nylgut
Saddle: Graph Tech Nubone Xb
Nut: Abs, White
Scale Length: Soprano – 346mm
Finish: Crackle Finish
Packaging: Full Color Display Box Packaging
With Carry Bag
Be the first to know about exclusive offers, tips and more.
Thank you for signing up!