KAT Percussion Fourth Octave Expander for Malletkat/VibeKAT
KAT Percussion Fourth Octave Expander for Malletkat/VibeKAT
Q&A
|
Item #:

1500000315637
POS #:116294232
6-month special financing^ + $37 back in Rewards**
Learn More
Lease-To-Own Purchase Options
Learn more
Special order: Place an order for this item today and we'll get it to you soon.
Notify me when this item is in stock.
Save on orders $499+ and get expert advice from a Gear Adviser
Gear Specialist
Bundling
Musician
Need Help?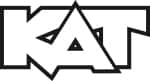 Description
The MalletKAT Octave Expander adds one octave to your MalletKAT Pro, MalletKAT Grand or MalletKAT Express. The three octave MalletKAT is expandable up to five octaves. The two octave MalletKAT Express is expandable up to four octaves. The four octave MalletKAT Grand is expandable up to five octaves. This kit includes an expander cable and strapping bars.

Please note: all expanders are built with a 3/8" pad height. If your unit has any other pad heights, the expander will not match.
Be the first to know about exclusive offers, tips and more.
Thank you for signing up!
Connect With Us
Choose Country
United States