Description
Since JBL's EON series launched back in 1995, it started a revolution in powered PA cabinets. Thanks to JBL's unflagging commitment to developing and implementing new technology, that series has remained at the forefront of systems suitable for bands and individual musicians that need easily portable and versatile sound systems. The JBL EON ONE MK2 extends that revolution even further with a plethora of features packed into an AC and battery-powered column PA that delivers legendary JBL fidelity with class-leading output and frequency range.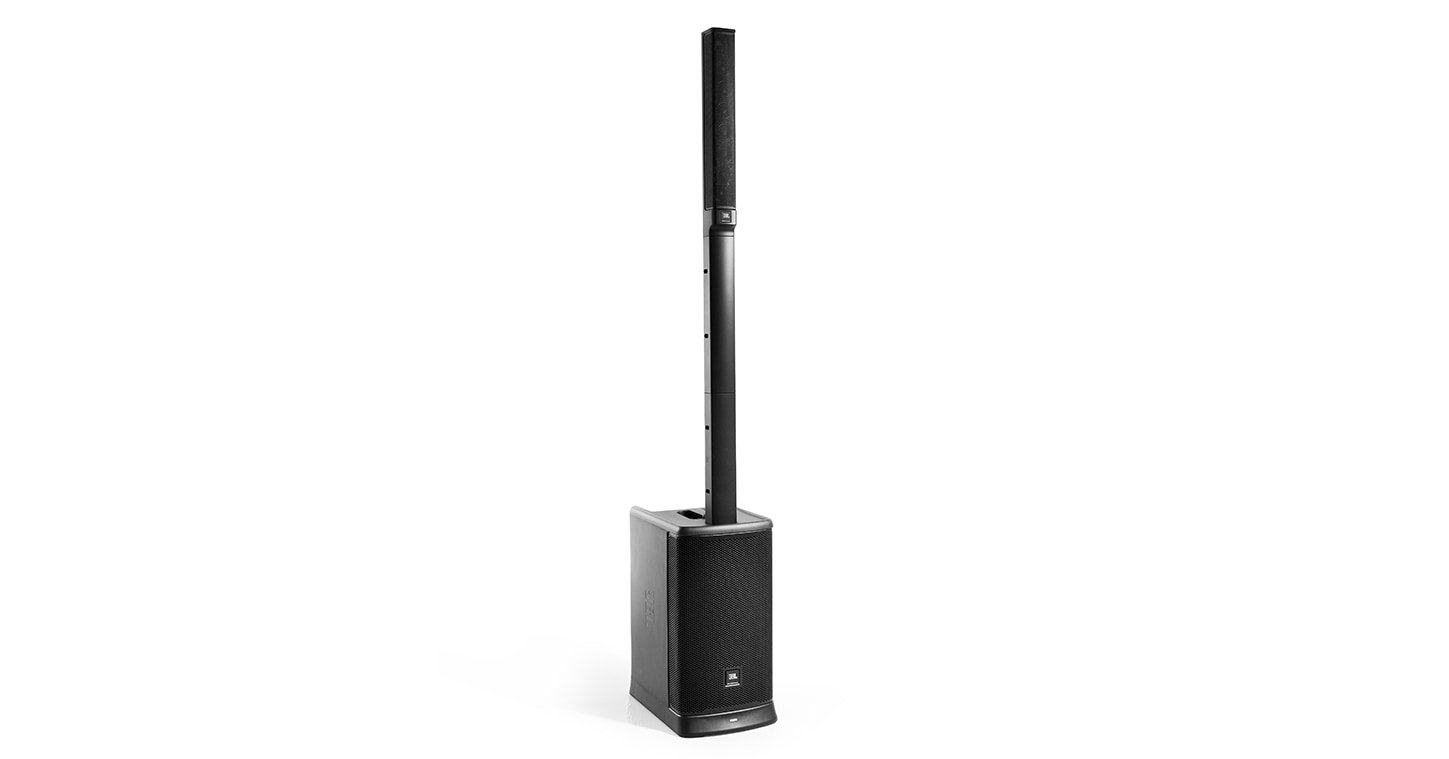 Solid Power and Outstanding Range
To deliver that classic JBL sound quality, the system pairs an optimized 8-tweeter array with a 10" woofer that extends down to 37Hz, lower than many traditional powered cabinets, while delivering a maximum output of 123dB. All of this is done while maintaining exceptionally wide dispersion to make certain that a single system can cover your audience.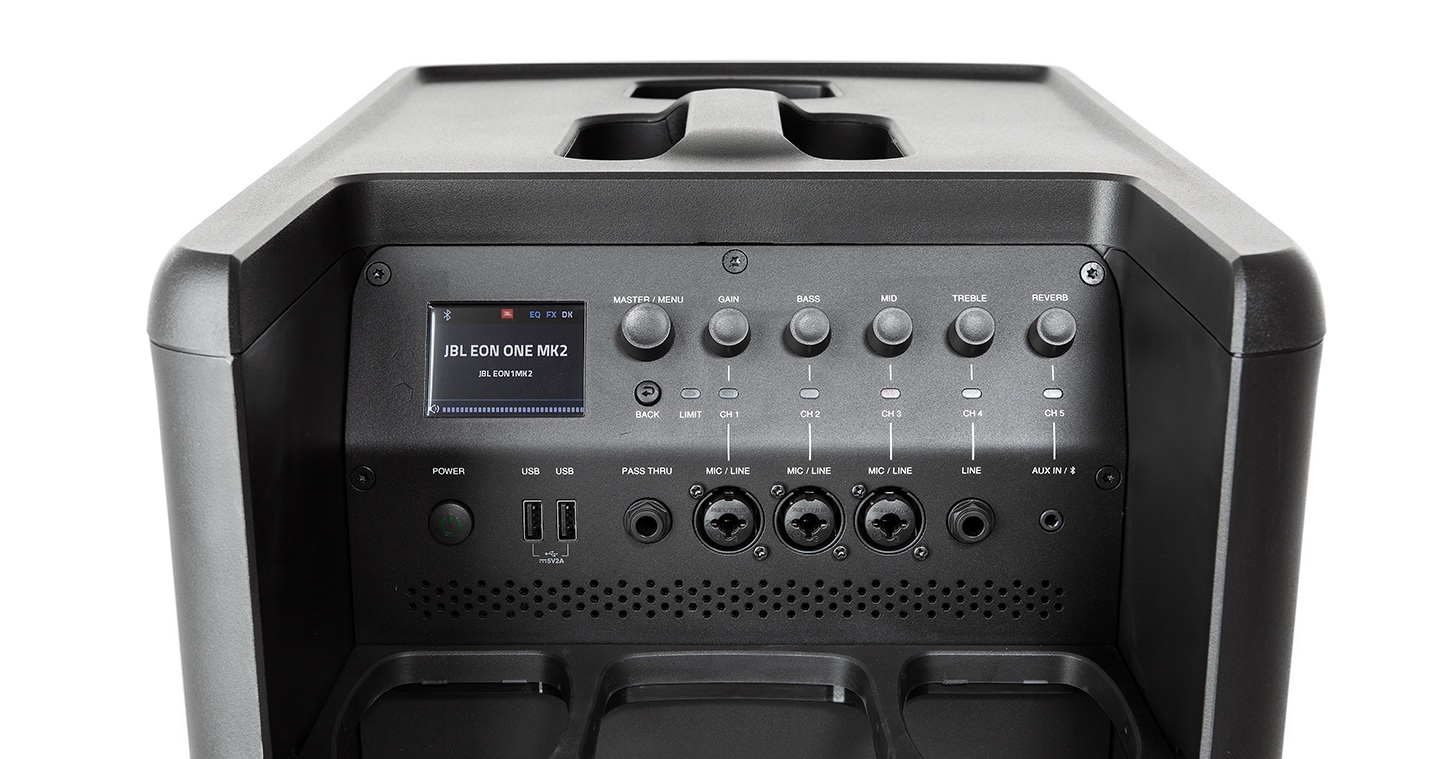 Simplicity Built In
A built-in five-channel digital mixer is loaded with professional DSP, including Lexicon reverb, chorus and delay effects, plus sound-contouring 8-band EQ and Automatic Feed Suppression (AFS), thanks to the dbx DriveRack Inside technology. Don't fear the power, though—EON ONE MK2 is designed to be simple to use for beginners, but with scalable controls that can suit advanced users as well. Performance-optimized presets and controls make it easy to quickly zero in on your signature sound.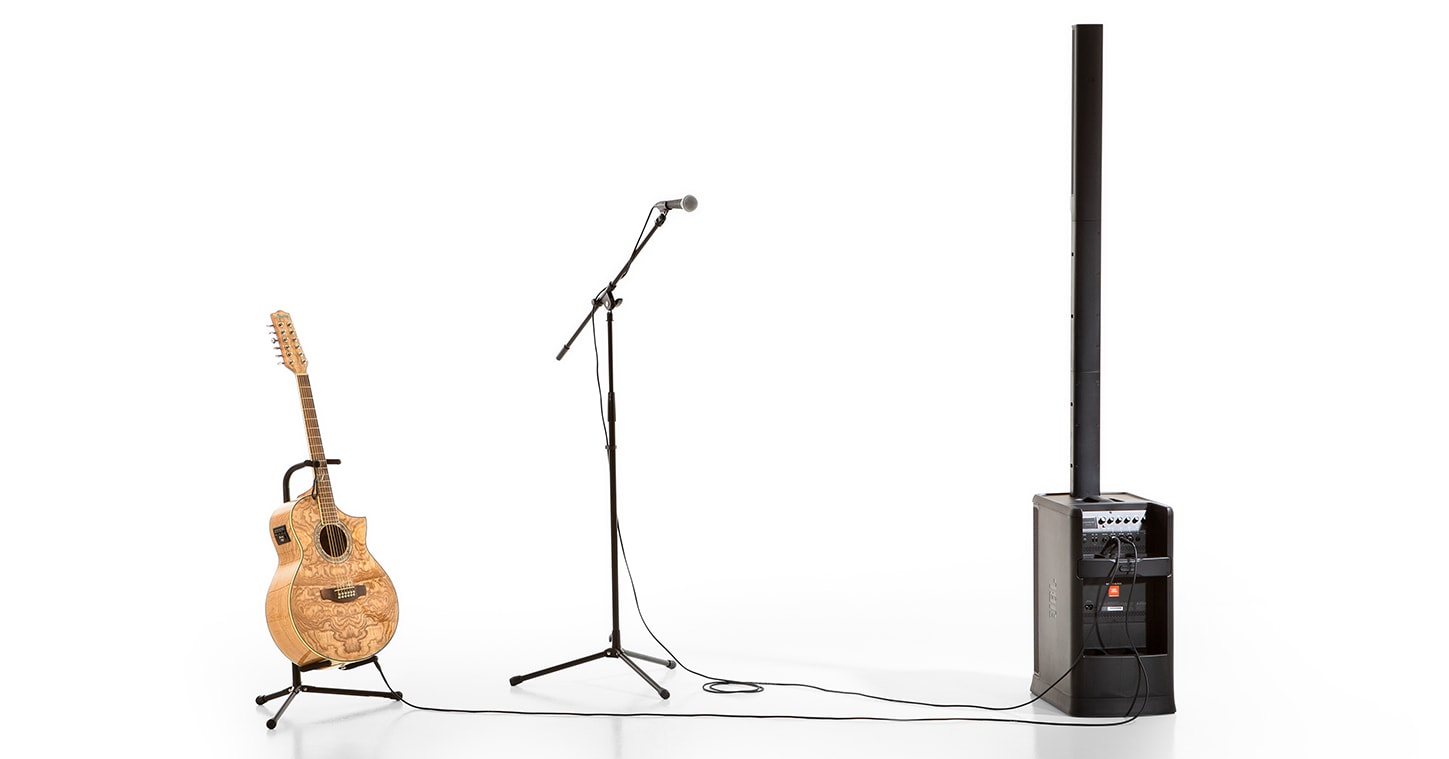 Incredible Flexibility
If versatility is what you're looking for, you've come to the right place. JBL's Variable Power Performance gives the EON ONE MK2 six hours of runtime from the built-in battery when it's not running from standard AC power, enabling it to be used anywhere you go. Whether you're busking on the street corner, performing in a club, presenting at a conference or motivating a spin class, this all-purpose, self-contained system has you covered. Use the Bluetooth audio streaming capability to provide backing tracks or background music. If you're presenting or emceeing, you can flip on the integrated Soundcraft Easy Ducking feature to automatically lower the track anytime you speak.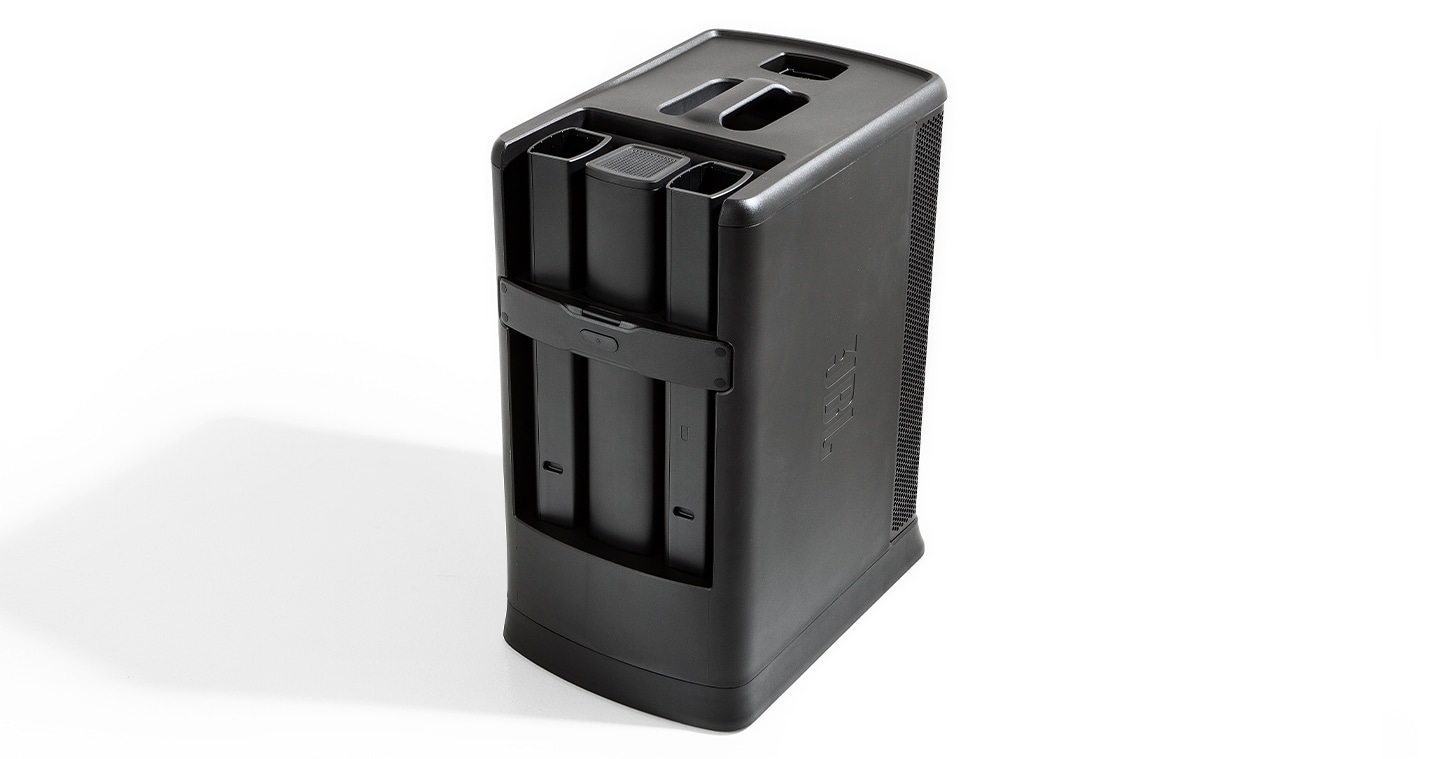 Goes Where You Go in One Hand
EON ONE MK2 breaks down to a single package designed to be carried with one hand. The polypropylene shell is rugged enough to handle years of gigs. Each system undergoes 100 hours of stress testing before it leaves the factory to make sure that it performs flawlessly out of the box.
From boardwalk to boardroom, cafe to conference, dance floor to dive bar, the JBL EON ONE MK2 is an ideal PA system for solo artists, small groups, houses of worship or anyone who needs an amazingly portable, flexible PA that delivers great sound whether you're plugged in or playing off the grid.
Features
C-shaped array of eight 2" tweeters delivers superior clarity and 140°H x30°V dispersion for room-filling sound
10" woofer in acoustically optimized cabinet generates natural, smooth low end, down to 37Hz
Built-in 1,500-watt (peak) amplifier
Built-in 5-channel digital mixer is designed by mix engineers for optimized workflow
Three fixed EQ knobs allow fast, hands-on access to onboard EQ
Comprehensive suite of professional-grade Lexicon DSP, including reverb, chorus and delay
dbx DriveRack Inside technology offers AFS (Automatic Feedback Suppression), eight bands of parametric EQ, and convenient presets
I/Os include three Neutrik XLR Combo jacks, one Hi-Z input and a summed 3.5 mm/BT input
1/4" balanced passthrough with independent volume control and speaker delay allows for analog system expansion
Two channels of true 48V phantom power expand microphone connectivity
Two USB ports allow device charging from onboard battery or AC power
Bluetooth 5.0 audio streaming to one device, with control of up ten units
Full-color EasyNav LCD provides access to all control parameters
Simple Success LED meters indicate mixer functions such as mute, signal detection and clipping
JBL Pro Connect universal app offers control over every function of up to ten systems
PA components are stored in the woofer cabinet for easy one-hand carry
Ergonomically optimized carry handle minimizes wrist strain
Specifications
Frequency response: 37Hz–20kHz @ -10dB; 45Hz–20kHz @ -3dB