Designed for serious pros, but at a price aimed at home and project studios, Genelec's M Series of active bi-amplified reference monitors deliver on Genelec's reputation for truly accurate sound using advanced technology and innovative engineering. From the Intelligent Signal Sensing (ISS) power management and automatic voltage selection to the efficient Class-D amplifiers, simple-to-use room response controls and a cabinet designed to minimize edge diffraction effects, the M-Series delivers the pristine reproduction you need to help bring your tracks and mixes to their full potential and deliver the satisfaction of making great music.

Max. SPL
Frequency Response
Driver sizes
Bi-amp Power

103dB
58Hz - 20kHz
5" LF driver, ¾" HF driver
50W LF, 30W HF

107dB
48Hz - 20kHz
6.5" LF driver, 1" HF driver
80W LF, 50W HF


Electronics:
Several electronics features set Genelec M Series monitors apart. Incredibly efficient, cool-running Class-D switching amplifiers are able to be used for both LF and HF amplfication, thanks to careful optimization by Genelec engineers to minimize distortion and achieve the 90% efficiency of which such amps are capable. Next, ISS (Intelligent Signal Sensing) power management and automatic voltage selection ensure that wherever in the world you plug M Series monitors in, they'll simply work and work efficiently, without the need for voltage select or standby switches. Finally, as Genelec started including room calibration control in their products in the 1970s, they've used that experience to develop easy-to-use Room Response Controls which enable you to quickly and simply compensate for boundary issues, whether they're caused by walls, desktops or other, real-life, acoustic annoyances.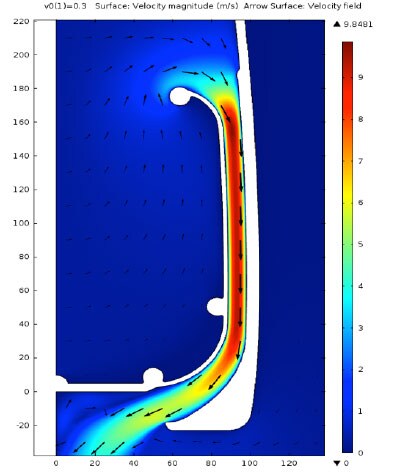 Acoustic Engineering:
With 35 years of experience in producing active monitors, Genelec has built their reputation by delivering top-grade, accurate sound through painstaking engineering. From the very top of their line on down, every monitor manufactured by Genelec is 100% measured and calibrated before leaving the factory to guarantee high performance with every speaker they ship. Since 1985, their pioneering designs in directivity control have enabled the delivery of smooth frequency response both on and off axis. M Series monitors utilize highly efficient waveguides that are integrated in the enclosure. These enable Genelec to match directivity characteristics between the M030 and M040, to provide very similar sound for both monitor sizes. In addition, the development of their patented Laminar Integral Port enables linear low frequency response without the need for a separate bass reflex port.
Enclosures:
Key to Genelec's ability to turn great engineering into great sound is the material and design of their speaker enclosures. Using an innovative material best described as "injection-moldable wood"—a material that combines natural wood fiber with a polypropylene matrix—Genelec created the Natural Composite Enclosure™ (NCE™) capable of great durability and resilience that delivers excellent acoustic properties and, due to its easy moldability, can be used to develop internal support structures with maximized internal volume for a cabinet that delivers huge sound from a compact size.