Bose S1 Pro Multi-Position Powered PA System With Battery
(100)
|
Q&A
|
Item #:

1500000219279
POS #:114394059
$11/mo.‡ with 48 months financing* + $49 back in Rewards**
Learn More
Lease-To-Own Purchase Options
Learn more
Get advice on sound equipment from an expert like Don and save on orders $499+
Need Help?
Street Busker Takes S1 Pro On the Go in Boston

Description
A must-have tool for performers
With its unique, multi-wedge cabinet design, the Bose S1 Pro offers a variety of positioning options for musicians, DJs and others who need clean, powerful sound—no matter the venue. Ideally suited as a floor monitor, practice amplifier and all-in-one PA system, the S1 Pro is an indispensable tool for professional performers.

Take it on the go
Thanks to its lightweight design and convenient, ergonomic carrying handle, the S1 Pro redefines portability in the realm of active sound reinforcement. By combining the S1 Pro multi-position PA system with the included lithium-ion rechargeable battery, you'll be able to perform cordlessly for hours—anywhere you want—without the constraints of extension cords and electrical outlets.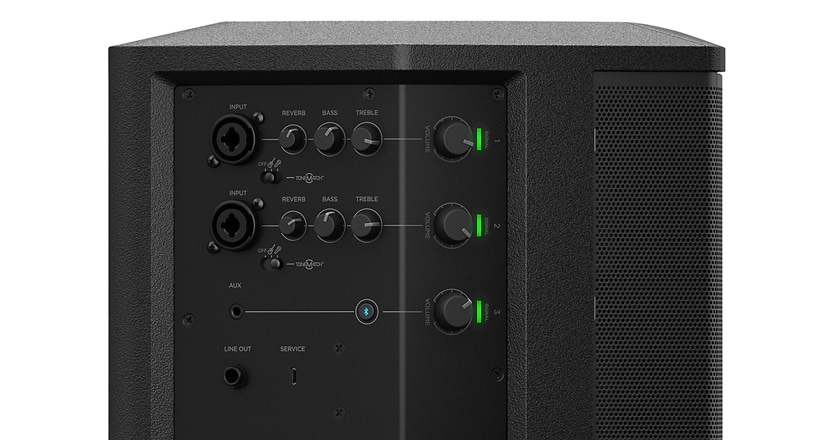 Flexible speaker placement
The S1 Pro PA system offers multiple positions that are designed to ensure that you always sound your best. So, whether you place the S1 Pro on the floor, on a table or even mounted on a speaker stand, the system's coverage matches your specific playing application. Additionally, Auto EQ maintains optimum sound in any orientation.

Define your mix with ToneMatch processing
The S1 Pro comes with a full-featured, 3-channel mixer with reverb, tone controls and line outs for connecting to other systems. Play music from your mobile device easily using Bluetooth streaming and get great sound quickly using integrated ToneMatch processing for microphones and acoustic guitars.
Features
Powered all-in-one PA cabinet designed for portability
Removable, rechargeable battery
Auto EQ and wide wound dispersion
Cabinet features unique wedged shaping for multiple positioning options
Onboard 3-channel mixer and Bluetooth connectivity
Specs
Speaker ConfigurationPowerInputsOutputsEnclosure
Cabinet material: Molded
Width: 9.5"
Height: 13"
Depth: 11.2"
Weight: 15.7 lb.
Warranty
5 year warranty on all pro gear (speakers and amps).
Warranty terms vary on other products. Check with manufacturer for specific product warranty.