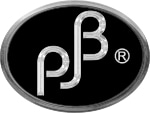 Description
Small and lightweight just got more powerful with the introduction of PJB's BP-800 bass amplifier. The BP-800 is a high-power, high-performance, no-compromise compact amplifier that delivers the most bass for the buck. The BP800 features a Class A preamp with the popular PJB 5-band EQ.

Although it weighs only 5.7 lbs and is 7.5" wide the BP-800 is built with the ruggedness and precision needed to withstand all the rigors of live performance and the road. The appealing blue front panel is a quarter inch thick and CNC machined, while the chassis is built from thick aluminum extrusion making it incredibly strong. All control knobs are PJB design solid aluminum billet for a high end look and feel.

The BP-800 will work on any AC voltage from 100- 240 volts AC, enabling it to conveniently travel worldwide without having to switch to local AC supply voltages. The power output is 450 watts into 8 Ohms, and 800 watts into 4 ohms (maximum load). The dimensions are 7.5" wide x 2.5" high x 12.5" deep.

Other features include Mute /Passive/Active Switch, Headphone out and auxiliary input jacks, Balanced line out with pre/post EQ and ground lift switches, FX send/return Jacks, Pre Amp out and Power amp input jacks and a High-Current Speakon Out.
Specifications
Power: 800W @ 4Ω; 450W @ 8 ohms
Controls: Master Vol, Input Level, Aux Level, Toggle Switch ( Ac- tive/Passive/Mute), Pre/
Post EQ & Groud Lift Switch, 5-band EQ
Aux input
Headphone output
FX send/return
Preamp out
D.I. out
Speakon out
Dimensions: 7.5" x 12.5" x 2.5"
Weight: 5.7 lb.