Allora ATS-450 Vienna Series Tenor Saxophone Lacquer Lacquer Keys
Q&A
|
Item #:

1500000282899
POS #:115575862
6-month special financing^ + $99 back in Rewards**
Learn More
Lease-To-Own Purchase Options
Learn more
Style:
LacquerLacquer Keys
Save on orders $499+ and get expert advice from a Gear Adviser
Gear Specialist
Bundling
Musician
Need Help?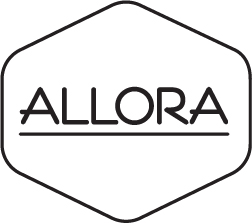 Description
Allora ATS-450 Vienna Series Tenor Saxophone Black Nickel Body Silver Keys is a premium instrument providing unparalleled combination of performance and value. The fully ribbed construction and Pisoni pads offer a rich, resonant tone with accurate intonation across the tenor saxophone's expansive range. Adjustable thumb rest, neck strap, and stack adjustment screws provide superior ergonomics and comfortable playability for all musicians. Whether you're a budding student or seasoned professional, the Allora ATS-450 tenor saxophone will inspire your creativity.
Fully Ribbed Construction Enhances Projection and Tone
The Allora ATS-450's fully ribbed construction strengthens the instrument and allows notes to ring freely with a full, resonant tone. Its ribbed body also increases projection, allowing the tenor saxophone's sound to carry in both small practice rooms and large performance venues. The ribbed body is crafted from high-quality brass that has been lacquered to prevent tarnishing and keep the instrument looking as beautiful as the day you bought it.
Pisoni Pads Provide Accurate Intonation and Airtight Seal
Allora Vienna Series saxophones feature premium Pisoni pads that provide an airtight seal for accurate intonation and tonal clarity across the instrument's range. Pisoni pads are renowned for their high quality, durability, and ability to produce a resonant, professional-level tone. The ATS-450's Pisoni pads ensure that every note sounds full, in-tune, and musically rich.
Ergonomic Design Offers Superior Playability
The Allora ATS-450 tenor saxophone is designed with the musician in mind. Its adjustable thumb rest, neck strap, and stack adjustment screws provide customized comfort for all players. The lacquered finish and silver keys are not only visually stunning but also prevent sticking for a smooth glissando from note to note. The included mouthpiece, ligature, neck strap, polishing cloth, and plush-lined case provide everything needed to begin playing immediately.
Additional Premium Features
The Allora ATS-450 also features high F♯ key, adjustable palm keys, and a durable ABS case. A three-year limited warranty from Allora provides peace of mind with your purchase. Overall, the Allora Vienna Series ATS-450 tenor saxophone offers professional performance and sound at an affordable price.
Features
Fully ribbed construction
Upper and lower stack adjustment screws
Adjustable thumb rest
Pisoni pads
Available in Lacquer finish or Black Nickel with Silver Keys
Accessories included: Mouthpiece, ligature, neck strap, polishing cloth
Fabric-covered, plush-lined case with two exterior pockets and backpack straps
3-year limited warranty