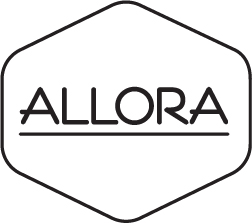 Description
The Allora ATB-550 Paris Series professional trombone is an affordable trombone with professional-level features and quality. The .547" bore offers a larger overall sound than a student trombone, all projected through the 8.5" yellow brass bell.

Featuring interchangeable leadpipes for desired playing resistance, a free-blowing axial flow valve along with the well-weighted hand slide, the ATB-550 is a great choice for any advancing trombone player. The ATB-550 comes complete with a premium nylon polyfoam case, a large shank mouthpiece and a three-year warranty.

Allora instruments are carefully manufactured to play well, are durable and possess a satisfying tone and dynamics capability, all with a price that makes it much easier to get involved with music.