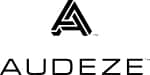 Description
These innovative in-ear headphones are unlike any others. From their unparalleled sound to their unique design aesthetic, Audeze built the iSINE 20 headphones without regard for the status quo of dynamic driver designs.

Thanks to its proprietary Fluxor magnets, Audeze was able to design more efficient drivers in a much smaller package. The iSINE 20 headphones deliver precise control and fast response times without distortion so music always sounds alive.

Weighing a scant 20 g., the iSINE 20 delivers powerful, high-quality audio that surpasses that of larger traditional headphones. The power-enhancing Fluxor magnets nearly double the magnetic driving force on the large, ultra-thin 30 mm diaphragms to deliver an astoundingly accurate listening experience. The longer voice coil covering the diaphragm of the iSINE 20 sets it apart from its sibling, the iSINE 10, delivering improved control and responsiveness for better bass, clarity and imaging.

Customize the sound in real time with the Audeze iOS app, which features two presets and a 10-band equalizer. Refine the bass levels and tamp down the highs on peaky recordings. The two EQ presets travel with the cable when switching devices.

Features
Planar magnetic drivers for better dynamics and frequency response
Premium materials for style and durability
Sleek contemporary design by DesignWorksUSA a BMW group company
Ear hooks and Earlocks for long listening comfortability
Specifications
Type
Ear coupling: Universal fit
Operating principle: In-ear
Primary application: Hi-Fi listening
Secondary application: Everyday use
Audio
Frequency response: 10 Hz - 50 kHz
SPL: 120 dB
Driver size: 30 mm
Noise cancelling: Not specified
Other
Weight: Not specified
Cable type: Straight
Cable Length: 1.5 meter
Connector: (1) 1/8-inch and (1) Cipher Lightning
Built-in mic: Not specified
Bluetooth connectivity: Not specified