Antelope Audio Orion 32+ Gen 3 - 32-channel AD/DA Interface
(0)
|
Q&A
|
Item #:

1500000273789
POS #:115413940
$61/mo.‡ with 48 months financing* + $144 back in Rewards**
Learn More
Lease-To-Own Purchase Options
Learn more
Save on orders $199+ and get advice on recording gear from a Gear Adviser
Need Help?
Orion 32+ | Gen 3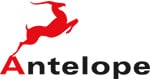 Description
The world's first 32-channel AD/DA converter just got a lot better. The Orion 32+'s proven flexibility and exemplary sound quality have been expanded even further with upgraded, industry-leading conversion and a major facelift. Major improvements in the Line Out DACs & Line In ADCs include:

D/A Monitor Converter
Dynamic Range: 129 dB
THD + N: -108 dB

D/A Converters
Dynamic Range: 120 dB
THD + N: -107 dB

A/D Converter
Dynamic Range: 121 dB
THD + N: -112 dB

Line Input / Output levels
Now 24dBU max

Explore Vintage Studio Equipment
The Orion 32+ | Gen 3 features a suite of essential effects from Antelope Audio's vast library of FPGA FX models. Customers can purchase additional effects as they deem fit, as well as invest in the AFX2DAW software bridge which lets them use on-board processed, low-latency effects as inserts in their preferred digital audio workstation.

64-CHANNELS OF AUDIO VIA THUNDERBOLT™
Orion 32+ | Gen 3 provides seamless connectivity to any DAW, with low-latency, simultaneous streaming of 64 channels of 24-bit, 192 kHz audio via ThunderboltTM and 32 channels via USB. The analog I/O are handled by 8 DB25 connectors and a pair of TRS connectors for monitoring. Digital connectivity options are complemented by ADAT and S/PDIF.

EXTENSIVE FLEXIBILITY
Orion 32+ | Gen 3 offers extensive flexibility for excellent productivity. A color-coded software routing matrix with four separate mixers, effects chaining, and zero latency monitoring is provided. The routing matrix, mixers, and control panel are found within an intuitive desktop application for macOS and Windows.

HIGH-END CLOCKING & CONVERSION
Digital clarity meets analog musicality to form the signature Antelope Audio sound.
Our proven clocking accuracy is ensured by Antelope's renowned 64-bit Acoustically Focused Clocking (AFC) jitter management technology. A 10 MHz input enables connectivity to Antelope's legendary 10M Atomic Clock and its successor 10MX. That, and a pair of word clock outputs make the Orion 32+ | Gen 3 a great fit in any setup - not just as an interface, but as a premium master clock as well.

REDESIGNED SOFTWARE PANEL
Control all Orion 32+ | Gen 3 features and functionality from its intuitive desktop app. macOS and Windows compatible, it implements Antelope Audio's networking control concept to let you access the interface from multiple computers in the same network. For added convenience and flexibility, the control panels are freely movable and resizable, facilitating multi-screen workflows.

Features
FPGA-based real-time FX models of iconic studio gear
64 channels of 24-bit, 192 kHz audio via Thunderbolt / 32 channels via USB
ThunderboltTM, MADI, USB, ADAT, S/PDIF, 8x DB25 connectivity
Flawless 4th Generation 64-bit clocking and jitter management
Networking Control from multiple computers
Routing, mixing, and effects chaining via macOS & Windows app
Orion32+ | Gen 3 includes a complimentary suite of superb real-time effects selected from a growing library of Antelope Audio FPGA FX. Additional effects can be purchased to expand your arsenal of FX.
Real-time FX included:
POWERFUL Compressor
Clear Q EQ
Power EX Expander
Auraverb Reverb
Master De-Esser
Power Gate noise gate tool
Specs
Analog Inputs
4 x D-SUB 25 (32 channels total), +24 dBu max, 11.2 kOhms
Analog Outputs
4 x D-SUB 25 (32 channels total), +24dBu, 56 Ohms
2 x Monitor Outs on TRS 1/4 Jacks
D/A Monitor Converter
Dynamic Range: 129 dB
THD + N: -108 dB
A/D Converter
Dynamic Range: 121 dB
THD + N: -112 dB
D/A Converters
Dynamic Range: 120 dB
THD + N: -107 dB
Digital Inputs
1 x Fiber Optic MADI (up to 64CH)
2 x ADAT (up to 16CH)
1 x S/PDIF
Digital Outputs
1 x Fiber Optic MADI (up to 64CH)
2 x ADAT (up to 16CH)
1 x S/PDIF
USB I/O
USB 2.0 Hi-Speed; Data stream up to 480 Mbits/192kHz,
32 channels I/O, Type B
Thunderbolt™
1 x Thunderbolt™ (64 channels I/O)
CLOCKINGWord Clock Input
1 x Input @ 75 Ohms 3Vpp on BNC 32 – 192kHz
Word Clock Outputs
2 x Outputs @ 75 Ohms 3Vpp on BNC 32 – 192kHz
Atomic Clock Input
1 x 10M Input @ 75 Ohms 1Vpp on BNC
Clocking System
4th Generation Acoustically Focused Clocking
64-bit DDS
Oven Controlled Crystal Oscillator
Clock Stability
<+/-0.02 ppm, oven controlled at 64.5ºC/ 148.1ºF
Clock AgingClock CalibrationSample Rates (kHz)
32, 44.1, 48, 88.2, 96, 176.4, 192
OTHEROperating TemperatureWeight (Approx)Dimensions (Approx)
Width: 483 mm / 19"
Height: 44 mm / 1.75"
Depth: 220 mm / 8.66"
Electrical specs
AC Universal input: ~95-245 V
Power Consumption: 20 Watts Max