Antelope Audio Isochrone Trinity HD Master Clock
Q&A
|
Item #:

1500000309180
POS #:116073743
$71/mo. with 48 months financing' +$339 back in Rewards
Learn More
Lease-To-Own Purchase Options
Learn More
Special order: Place an order for this item today and we'll get it to you soon.
Notify me when this item is in stock.
Expert advice from Gear Advisors, like Sarah
Gear Specialist
Bundling
Musician
Need Help?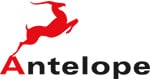 Description
The Antelope Audio Isochrone Trinity master clock stands out from the crowd with dedicated functions and controls. Powered by an ultra-stable, oven-controlled crystal oscillator, Trinity's completely redesigned timing engine with 4th generation 64-bit acoustically focused clocking provides supremely low jitter and high stability, with distinct sonic advantages that are immediately apparent. An atomic input makes it a perfect match for the 10M Atomic Clock, while user re-calibration and dual redundant power supply will keep the unit running smoothly and prevent costly downtime.

Trinity takes care of requirements that usually would have needed several units. With 3 HD and 2 SD generators, the Trinity master clock locks to and generates all known professional video format, while simultaneously offering 3 independent audio channels capable of 384kHz with varispeed adjustment in cents or percent. With its wealth of connectivity, flexibility, and ease of use, Trinity is the ideal linchpin for a modern studio.

Features
Three independent audio generators up to 384kHz, with Varispeed Control
Three Independent SD generators, simultaneously offering PAL and NTSC
Three Independent HD generators, giving you a choice of 16 formats
Intuitive menu-free user interface with triple display