Allora ATR-1302 Aere Series Plastic Bb Trumpet Purple
(1)
|
Q&A
|
Item #:

1500000227752
POS #:114666514
6-month special financing^ + $4 back in Rewards**
Learn More
Save on orders $499+ and get expert advice from a Gear Adviser
Gear Specialist
Bundling
Musician
Need Help?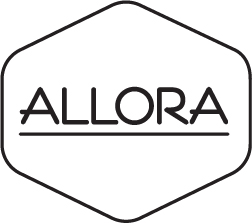 Description
Allora's Aere Series of composite trumpets are lightweight, affordable and surprisingly robust instruments, viable for beginners, intermediate students and beyond. These trumpets are available in a variety of colors, including metallic finishes. Weighing in at half the weight of brass trumpets, it is a perfect solution for musicians looking to shed a few pounds. The complete Aere Trumpet Package includes a mouthpiece and custom carrying bag. Perfect for anyone from students to experienced players

When plastic trombones, trumpets and flutes began to hit the market, the initial response was skepticism. The surprising thing is that experienced players tended to give a ringing endorsement of these instruments not only as an inexpensive instrument to learn on, but as a nice horn for a pro or an experienced player to have in his or her arsenal. The Aere ATR-1302 is a great-sounding, good-playing trumpet that is lightweight, available in cool colors, and is easy and fun to play. You'll be astonished at how good it sounds.

Developed from durable ABS plastic, the Aere trumpets and trombones are lighter and more affordable than their brass counterparts, but still function as truly exceptional and versatile instruments. From the football field to the concert stage, the look of these instruments get almost as much attention as the sound.
Features
Lightweight and colorful
Easy and fun to play
Comes with case and mouthpiece