Sophia Dion
Sophia Dion is in a Commercial Music Program at a prestigious performing arts school in Orange County, California, where she studies songwriting and performing. As a budding musician, Sophia's eager to get songs recorded to send to prospective labels. Studio Automatic's Pro Package is a great solution for her to receive a professional-quality recording of her music as a young student with limited time.

Mike P. & Anna B.
Mike P. & Anna B. are professionals-by-day and musicians-by-night. While they regularly write and perform tunes, they were looking for a way to get their music recorded, without having to step foot in a studio. By using Studio Automatic's roster of professional musicians and the Pro Package, they were able to do just that!

Dave Sparrow
Dave Sparrow is an aspiring songwriter and performer, but studio sessions are expensive and it's not always easy to get a band together. The Standard Package at Studio Automatic allows him to record his songs with a team of experienced musicians and recording engineers for a price that his bank account can afford.
Wayne C.
Wayne C. enjoys writing music in his free time as a personal hobby. After writing a particularly catchy tune, he decided to distribute it to his friends and family for fun. He was looking for an inexpensive option to receive a high-quality recording of his song with a minimal amount of effort and Studio Automatic's Unplugged Package allowed him to do just that.
what people are saying about studio automatic
"It was so exciting to be able to work with Studio Automatic. The overall process was super easy and everyone I spoke to was so nice. They listened to exactly what I wanted the song to sound like and the final version sounds awesome!"
Sophia Dion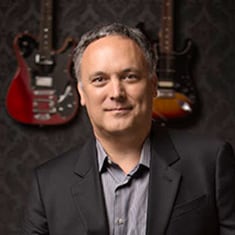 "Zac is the real deal. Zac and his team turned a quick one-take vocal and a couple of guitar tracks into a polished demo with punch, energy and polish. I was extremely impressed with the turnaround time and quality of the finished demo and will be using his service again."
Mike P.
SVP, General Counsel at Guitar Center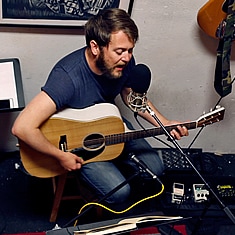 "From a scratch vocal and an acoustic guitar track to a fully mixed/mastered song in about 3 weeks time…I'm impressed! The quality of the recording is radio and album ready!"
Dave Sparrow